Senior Living
Quail Park Luxury Active Senior Living in Visalia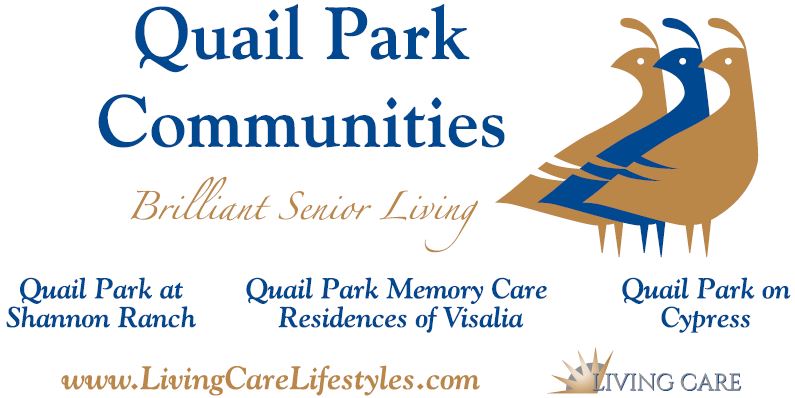 Quail Park at Cypress
4250 West Cypress Avenue
Visalia, CA 93277
Call (559) 624-3500
​
Quail Park at Shannon Ranch
3440 West Flagstaff Avenue
Visalia, CA 93291
Call (559) 527-8245
Quail Park Memory Care Residences of Visalia
5050 West Tulare Avenue
Visalia, CA 93277
Call (559) 302-9688
Learn More - Click HERE
---
Modern Living Lifestyle Options at Quail Park Senior Living Communities of Visalia
At Quail Park Senior Living Communities of Visalia, we believe life should be joyful at every age and every venture – thriving not just in spirit but in mind and body, too. Since 2001, our passionate teams of modern aging professionals have provided warm and inviting home environments where the spirit of creativity thrives and the lifestyle of residents remains optimal. Our living options, health care services, and daily celebrations of life are our top priorities and allow us the privilege to support our residents and their family members.
Wherever you are on the active aging spectrum, Quail Park Senior Living Communities of Visalia are sure to offer a living option that is a perfect match for you or your loved one.
Our Living Options:
Independent Living
Assisted Living
Enhanced Assisted Living
Memory Care
Our Amenities:
All-Day Dining
Pet Friendly Communities
Onsite Beauty Salon
Movie Theater
Senior-Friendly Fitness Center
Therapy Pool*
*Quail Park at Shannon Ranch Only
Our Services:
Assisted Living Services
Seven-Day-a-Week Nursing
24-Hour Staffing
Medication Management
Emergency Call System
On-Site Health and Wellness Center
Active Life Engagement Programs & Activities
Fitness Programs (Professionally Staffed)
Transportation Services
---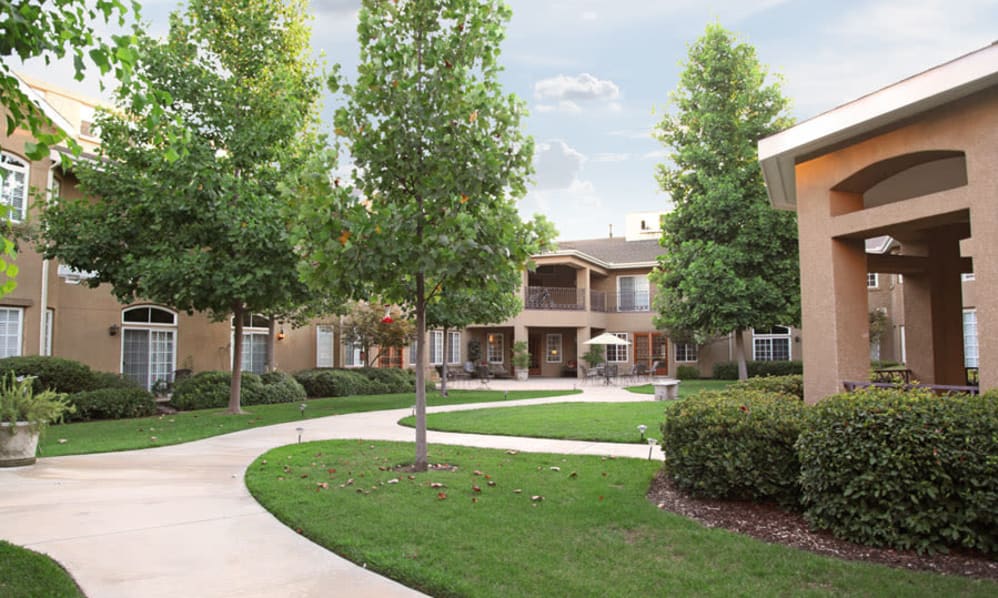 ​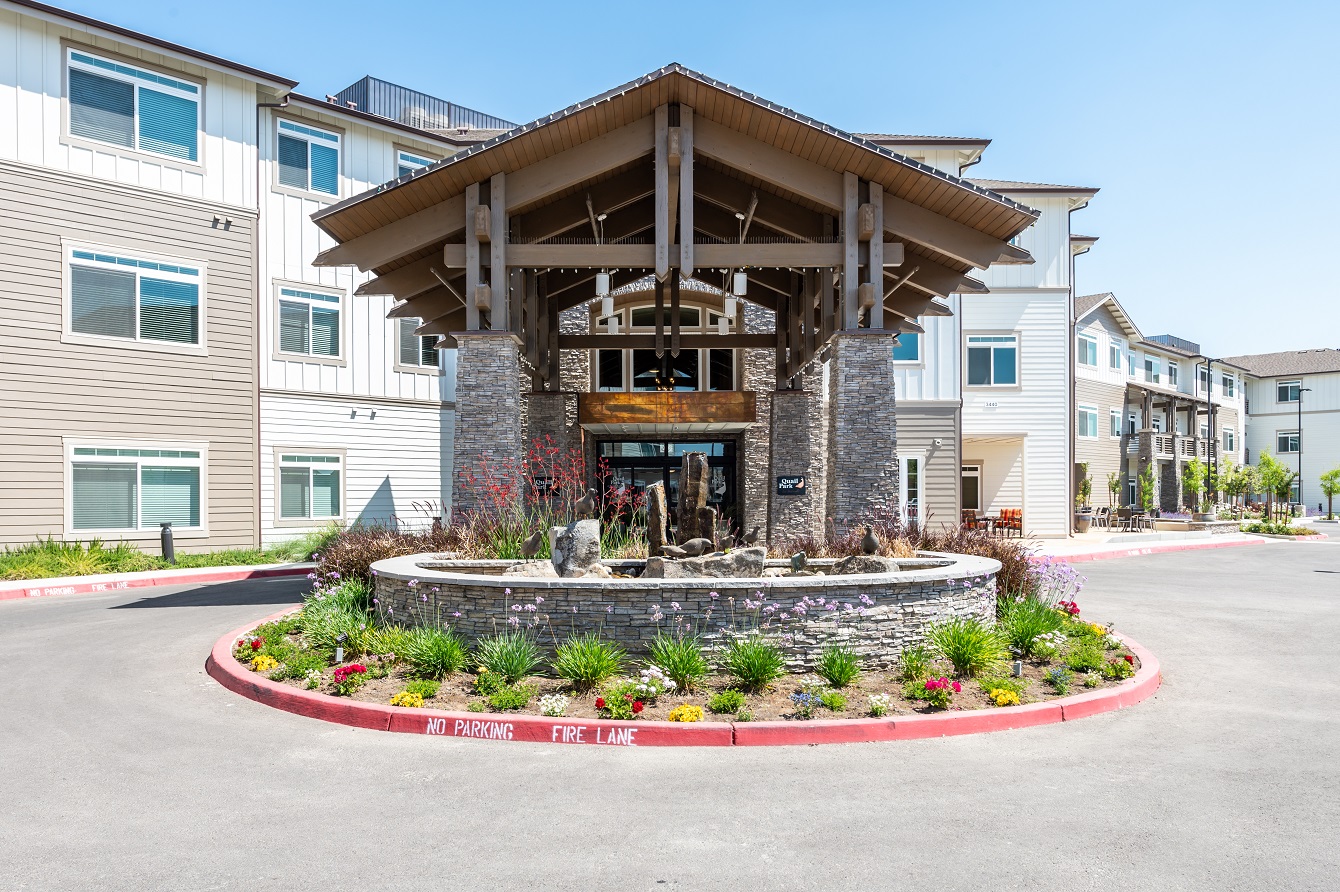 ​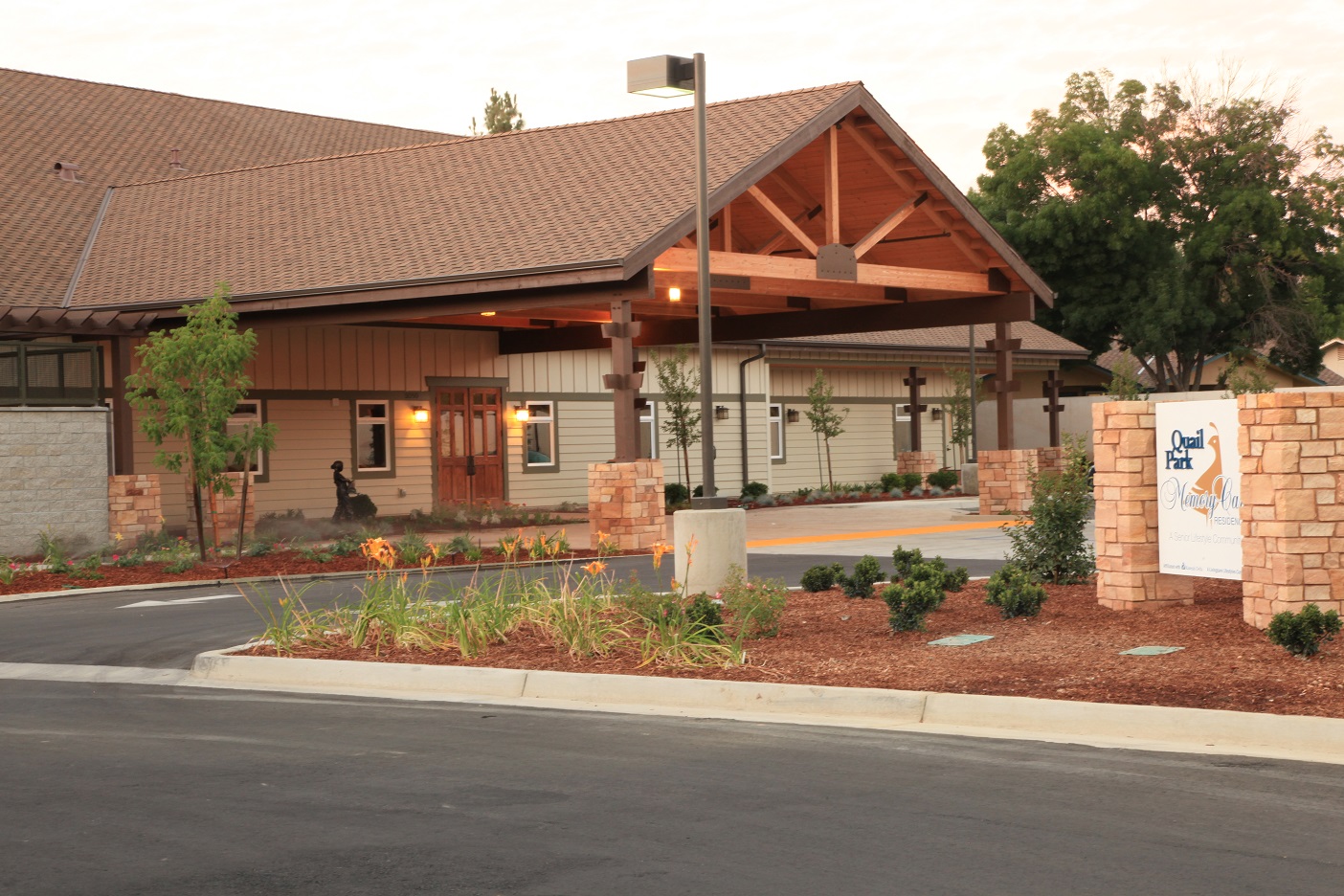 ---
Support Group
Visalia Caregiver/Dementia Support Group
Quail Park on Cypress, 4520 W. Cypress Ave., Visalia
Oak Club Room
Third Tuesday of the month at 10:30 – 12:30
Hanford Caregiver/Dementia Support Group
The Remington, 2727 N. 11th Ave., Hanford
Media Room
Third Friday of the month at 10:30 – 12:30
Tulare Caregiver/Dementia Support Group
First Baptist Church
469 N. Cherry St., Tulare Room #115
Third Thursday of the month at 10:30 – 12:30
If you have any questions regarding the Support Groups, contact Kimberly Jensen 559-737-7443.