Stroke
---
Kaweah Health receives 2022 Get With The Guidelines® - Stroke GOLD PLUS with Honor Roll Elite and Target: Type 2 Diabetes Honor Roll Quality Achievement Award
The American Heart Association and American Stroke Association recognize Kaweah Health for its continued success in using the Get With The Guidelines®-Stroke GOLD PLUS with Target: Stroke Honor Roll Elite and Target: Type 2 Diabetes Honor Roll. Kaweah Health applies the most up-to-date evidence-based treatment guidelines to improve patient care and outcomes in the community we serve. For more information, please visit Heart.org/GWTGQualityAwards.
---
Patient Story - Renee Saxmann
---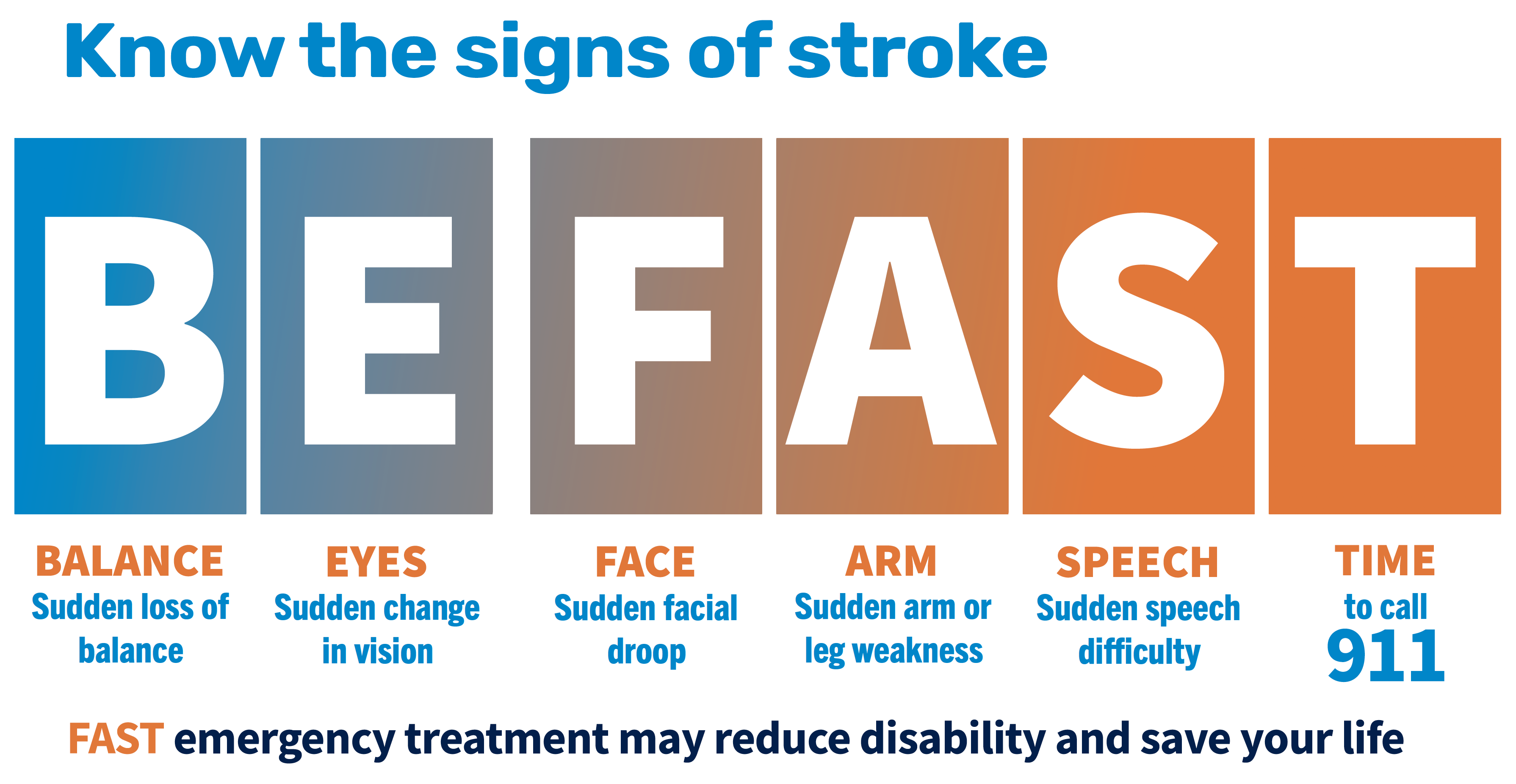 It's important to recognize stroke-like symptoms and get to the closest emergency department fast. An easy way to remember is through the acronym BE FAST. B is for Balance - a sudden loss of Balance. E is for Eyes - a sudden change in vision. F is for FACE: Does one side of the patient?s face droop more than the other? A is for Arms: Can you raise both arms and keep them raised for 10 seconds? C is for Speech: Is the patient?s speech slurred more than usual? T is for Time: If you see any of these signs, it?s time to call 911.