daVinci Surgery
If you or a loved one has been diagnosed with a condition that may require surgery, you owe it to yourself to learn about all of your options, including the most effective, least invasive surgical treatments available. With the da Vinci® Surgical System, surgeons at Kaweah Health are advancing accepted standards for surgical care.
ABOUT DA VINCI SURGERY
Only da Vinci overcomes the limitations of both traditional open surgery and conventional minimally invasive surgery.
The da Vinci System is a sophisticated robotic platform designed to expand the surgeon's capabilities – and for the first time – offer a minimally invasive option for major surgery.
THE DA VINCI® S™ SURGICAL SYSTEM
With da Vinci, small incisions are used to introduce miniaturized wristed instruments and a high-definition 3D camera. Seated comfortably at the da Vinci console, your surgeon views a magnified, high-resolution 3D image of the surgical site.
At the same time, state-of-the-art robotic and computer technologies scale, filter and seamlessly translate your surgeon's hand movements into precise micro-movements of the da Vinci instruments.
The System cannot be programmed, nor can it make decisions on its own. Rather, the da Vinci System requires that every surgical maneuver be performed with direct input from your surgeon.
daVinic General Surgery
General Surgery includes hernia repair, colosestectomy, colon repair, and colon surgeries.
Abiy A. Meshesha, M.D.
https://www.kaweahdelta.org/Physician-Directory/M/Abiy-A-Meshesha-M-D-.aspx
daVinci Urology
A new category of surgery, the da Vinci® Surgical System, is being used by an increasing number of surgeons worldwide for prostatectomy and other urologic procedures. It is a minimally invasive approach, using the latest in surgical and robotics technologies and is ideal for delicate urologic surgery. This includes prostatectomy, where the target site is not only tightly confined but also surrounded by nerves affecting urinary control and sexual function. Using da Vinci, your surgeon has a better tool to spare those delicate and critical surrounding nerves. This may improve your recovery experience and clinical outcomes with such benefits as:
Significantly less pain
Less blood loss
Fewer complications
Less scarring
A shorter hospital stay
And a faster return to normal daily activities
As with any surgery, these benefits cannot be guaranteed, as surgery is unique to each patient and procedure. The da Vinci Surgical System is considered safe and effective, but may not be appropriate for everyone. Always ask your doctor about all treatment options, as well as the benefits and risks.
daVinci Gynecology
When medication and non-invasive procedures are unable to relieve symptoms, surgery remains the accepted and most effective treatment for a range of gynecologic conditions. These include, but are not limited to, cervical and uterine cancer, uterine fibroids, endometriosis, uterine prolapse and menorrhagia or excessive bleeding.
Traditional open gynecologic surgery, using a large incision for access to the uterus and surrounding anatomy, has for many years been the standard approach to many gynecologic procedures. Yet with open surgery can come significant pain, trauma, a long recovery process and threat to surrounding organs and nerves. For women facing gynecologic surgery, the period of pain, discomfort and extended time away from normal daily activities that usually follows traditional surgery can understandably cause significant anxiety.
Fortunately, less invasive options are available. Some gynecologic procedures enable surgeons to access the target anatomy using a vaginal approach, which may not require an external incision. But for complex hysterectomies and other gynecologic procedures, robot-assisted surgery with the da Vinci® Surgical System may be the most effective, least invasive treatment option. Through tiny, 1-2 cm incisions, surgeons using the da Vinci System* can operate with greater precision and control, minimizing the pain and risk associated with large incisions while increasing the likelihood of a fast recovery and excellent clinical outcomes.
Urology Surgeons
Marty L. Prah, MD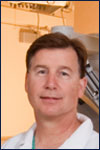 Dr. Prah has been a leader in minimally invasive urologic surgery since his arrival to Visalia when he performed the first "No Scalpel" Vasectomy in 1990. He has had a special interest in Urologic Oncology since his training at the University of Southern California, and to date has completed over 1,000 "cancer" surgeries in his twenty year career. Dr. Prah completed the first successful Laparoscopic Nephrectomy (kidney removal without incision) at Kaweah Health Medical Center in 2000, and began robotic surgery in 2005. He now has more than 5 years of experience with the da Vinci system, and has completed over 100 robotic surgeries on the prostate, and kidney.
Dr. Prah feels honored to be the first surgeon at Kaweah Health Medical Center to perform a robotic surgery on the new state of the art da Vinci "Si" system on July 23, 2010. He believes this cutting edge technology will allow patients to experience reduced pain, scarring, blood loss, and recovery time.
Education:
B.S., University of Wisconsin
Medical school: Medical College of Wisconsin
Internship:
University of Southern California Medical Center, General Surgery
Residency:
University of Southern California Medical Center, General Surgery
University of Southern California Medical Center, Urology
Certification:
American Board of Urology
Affiliations:
American Urologic Association, Western Section
American Association of Clinical Urologists
California Medical Association
Tulare County Medical Society
Positions:
American Urologic Association Board of Directors 2004 - 2006
California Urologic Association Delegate to CMA 2008
Kaweah Health Medical Center Vice Chairman, Department of Surgery 2004-2006
Kaweah Health Medical Center Chairman, Department of Surgery 2006-2008
Publications:
Prah, M. L., and Lawson, Russel K., "Prostatic Growth Factor - Effects on Human Fibroblasts", (presented September, 1981 - Milwaukee Urologic Association)
Boyd, S. D., and Prah, M. L., "Multiple Renal Oncocytomas in a Horseshoe Kidney", (presented March 1989 - Western Section AUA)
Huffman, J. L., and Prah, M. L., "Multimodal Approach to the Urolithiasis Patient", (submitted for presentation - AUA National Meeting, 1989)
Prah, M. L., "Experience with Kock's Pouch Continent Urinary Diversion", (presented March 1990 - Conference on G.U. Oncology)
Goldstein, M.; Shihau, L. Phillip; and Prah, M. L., Clinical Instructor - No Scalpel Vasectomy, (March 1990 - Association for Voluntary Surgical Contraception)
Joseph Chidi, MD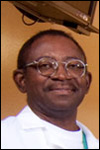 Education:
B.A. in Chemistry, Case Western Reserve University, Phi Beta Kappa
Medical school: Case Western Reserve University, Cleveland, Ohio
Residency:
University Hospitals of Cleveland, General Surgery; University Hospitals of Cleveland, Urology
Certification:
National Board of Medical Examiners, Urology
Affiliations:
American Urological Association
American Association of Clinical Urologists
American College of Surgeons
Tulare County Medical Society
Positions:
Vice Chair - Department of Surgery, Kaweah Health District Hospital (1999-2000)
Chair - Department of Surgery, Kaweah Health District Hospital (2000)
Member of the Medical Board, Charles Cole Memorial Hospital (1988-1992)
Chief of Surgery, Charles Cole Memorial Hospital (1985-1990)
Vice-President, Medical Staff, Charles Cole Memorial Hospital (1985-1986)
President, Medical Staff, Charles Cole Memorial Hospital (1986-1987)
Chairman of Board of Quality Assurance, Charles Cole Memorial Hospital
Gynecology Surgeons
Mark Wiseman, MD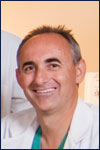 Education
B.S. in Biomedical Engineering, The Johns Hopkins University
Walter P. Murphy Fellow, Department of Biomedical Engineering, Northwestern University
Medical school: UCLA School of Medicine
Residency: UCLA School of Medicine, Obstetrics and Gynecology
Certification:
American Board of Obstetrics and Gynecology
Affiliations:
Fellow, American Congress of Obstetrics and Gynecology
American Medical Association
California Medical Association
Tulare County Medical Society
Positions:
Vice Chief of Staff, Kaweah Health Medical Center
Board member, Foundation for Medical Care
Boone, Andrea MD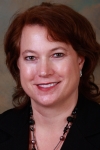 Education
Batchelors in Science with Honors from Stanford University in 1988
M.D. from the University of Southern California in 1992
Residency in Obstetrics and Gynecology at St. Louis University finished in 1996
Certification:
Board Certified by the American Board of Obstetricians and Gynecologists
Affiliations:
California Medical Association
Tulare County Medical Association
Positions:
Gynecologist with Visalia Ob/Gyn since 1998
Vice Chairwoman of the Department of Ob/Gyn at Kaweah Health for 6 years