PGY1 Pharmacy Residency Program
Welcome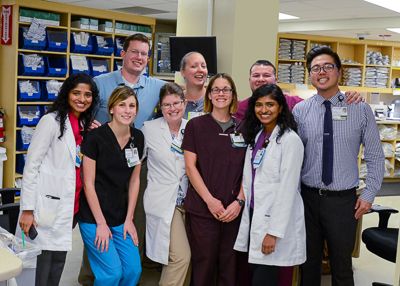 Thank you for your interest in the Post Graduate Year 1 Residency Program (PGY1) at Kaweah Health Medical Center. The PGY1 program is for two residents and offers a 12-month postgraduate curriculum with training opportunities in a variety of acute care and practice leadership settings. Residents will rotate thru a variety of patient-care settings where they will have the opportunity to enhance their ability to provide safe and effective pharmaceutical care while being mentored by a clinical pharmacist in that area.
The decision to complete a residency can be a difficult one. As a potential resident candidate, know that preceptors at Kaweah Health Medical Center are committed to working alongside pharmacy residents to provide an outstanding and innovative post-graduate pharmacy residency program. We look forward to receiving your application to our program.
General Information
The PGY1 Pharmacy Residency Programs build on Pharm.D. education and outcomes to contribute to the development of a clinical pharmacist responsible for medication-related care of patients with a wide range of conditions. eligible for board certification, and eligible for postgraduate year two (PGY2) pharmacy residency training.
Kaweah Health Medical Center is a community-based teaching hospital committed to producing PGY1 trained clinical pharmacists that exhibit the core characteristics of leadership, evidenced-based practice and service to the community. The PGY1 residency will train pharmacists in professional practice and management activities where they will gain in-depth experience leading to advance practice skills and knowledge of the integration of hospital pharmacy services with the comprehensive needs of individual practice settings. Upon completion, residents will be prepared to practice independently as a general clinical practitioner in an acute care setting or pursue further specialized training.
Competency Areas
Patient care

Advancing practice and improving patient care

Leadership and management

Teaching, education, and dissemination of knowledge

Management of medical emergencies

Teaching and learning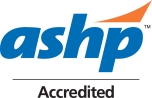 The PGY1 Pharmacy Residency conducted by Kaweah Health in Visalia, California has an accredited status with ASHP.
Additional Resources