Honors & Accreditations
Kaweah Health's Official Recognitions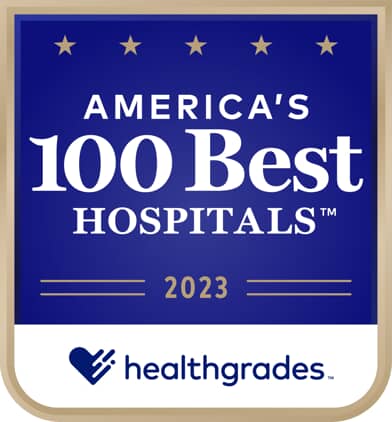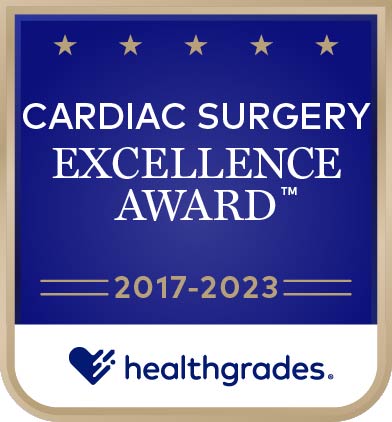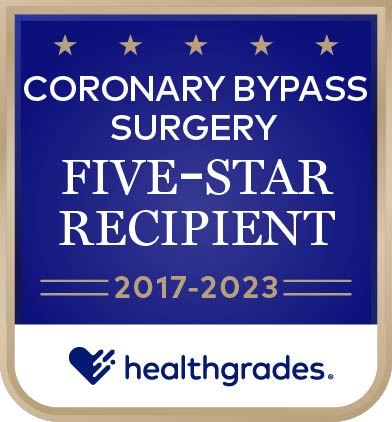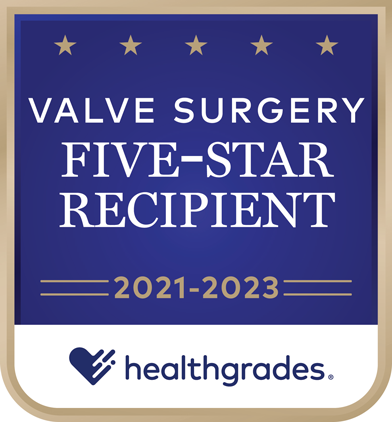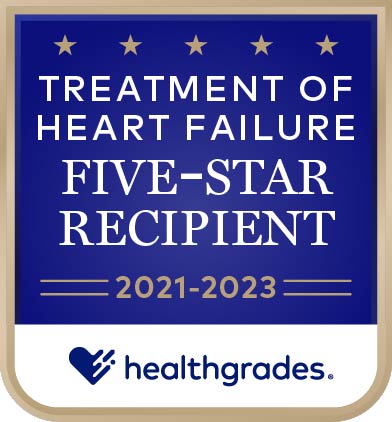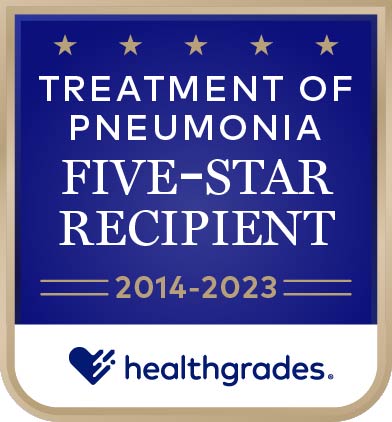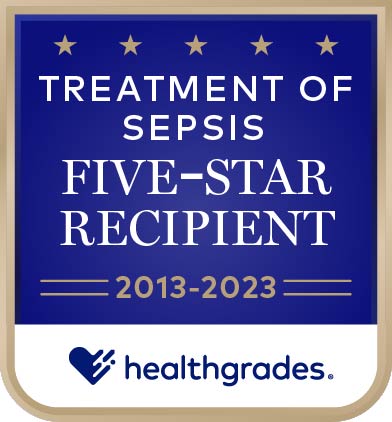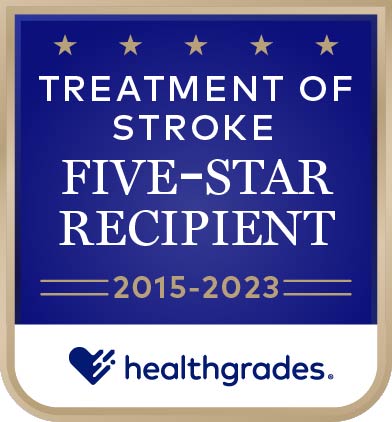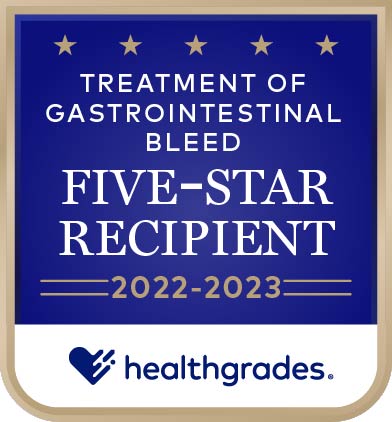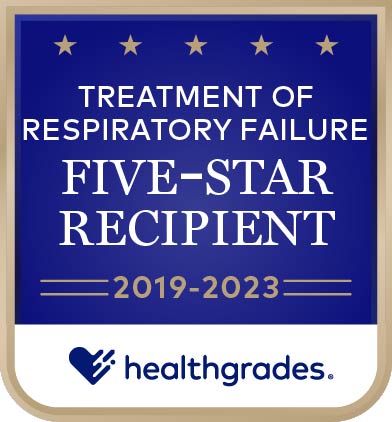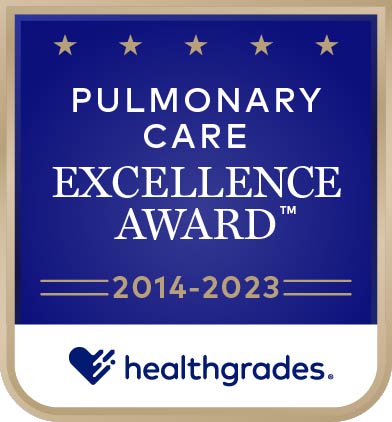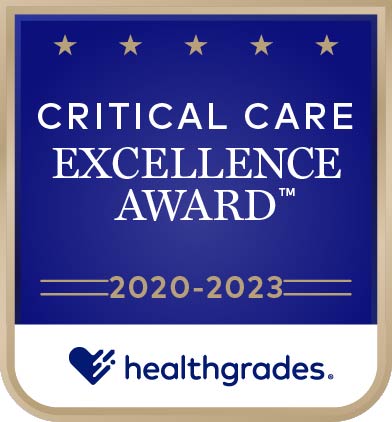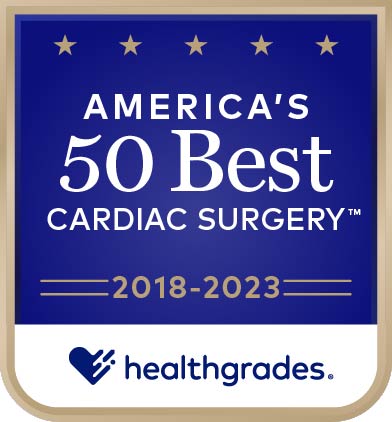 In the 60 years Kaweah Health has served Tulare County, we continuously strive to improve the quality of healthcare we provide our community. These efforts have been well received by both patients and peers alike, and our facility has received numerous honors in recognition of our progress. Each of these awards stand as a testament to our commitment to bring quality care to our community.
Healthgrades Awards - For its analysis, Healthgrades evaluated approximately 45 million Medicare inpatient records for nearly 4,500 short-term acute care hospitals nationwide to assess hospital performance in 32 common conditions and procedures, and evaluated outcomes in appendectomy and bariatric surgery using all-payer data provided by 15 states. The Healthgrades 2021 Report to the Nation and detailed study methodology, can be found at www.healthgrades.com/quality.

Recent 2023 Quality Awards & Achievements include the following:
---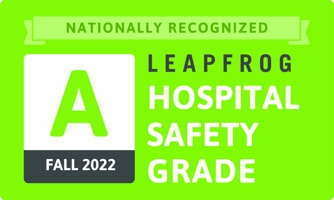 Leapfrog Safety Award - Fall 2022 - In November 2022, Kaweah Health received its third consecutive 'A' grade from the Leapfrog Group, putting it among the safest hospitals in America, according to the independent national watchdog organization.

---

U.S. News & World Report - U.S. News & World Report Names Kaweah Health's Skilled Nursing Program among the 21% of U.S. skilled nursing facilities that have been recognized as a Best Nursing Home for 2020-21 by U.S. News & World Report. The home earned Best Nursing Homes status by achieving a rating of "High Performing," the highest possible rating, for short-term rehabilitation to patients. U.S. News gives the designation of Best Nursing Home only to those homes that satisfy U.S. News's assessment of the appropriate use of key services and consistent performance in quality measures. Now in its 11th year, the U.S. News Best Nursing Homes ratings and profiles offer comprehensive information about care, safety, health inspections, staffing and more for nearly all of the nation's 15,000-plus nursing homes. To read more, click HERE.
---
Center of Excellence in Minimally Invasive Gynecology - Kaweah Health Medical Center has been accredited as a Center of Excellence in Minimally Invasive Gynecology (also known as COEMIG) and in Robotic Surgery by the AAGL and Surgical Review Corporation. The Center of Excellence in Minimally Invasive Gynecology and in Robotic Surgery was developed to recognize surgeons and facilities worldwide for achieving defined standards for patient safety and care quality. The COEMIG program was implemented to help expand awareness of and access to minimally invasive gynecological procedures for women, which are now available to treat the majority of pelvic health disorders.

---

4-Star Rating from CMS – The Centers for Medicare & Medicaid Services (CMS) has recognized us with their highest overall hospital quality rating among hospitals in Tulare and King counties, and the 2nd highest rating among hospitals in Fresno County. This award is ranked based on 64 quality measures regarding the facility's ability to treat various conditions.

---

Stroke Gold Plus Quality Achievement Award - In August of 2021, Kaweah Health received the American Heart Association/American Stroke Association's Get With The Guidelines®-Stroke Gold Plus Quality Achievement Award. The award recognizes the hospital's commitment to ensuring stroke patients receive the most appropriate treatment according to nationally recognized, research-based guidelines based on the latest scientific evidence.

Kaweah Health earned the award by meeting specific quality achievement measures for the diagnosis and treatment of stroke patients at a set level for a designated period. These measures include evaluation of the proper use of medications and other stroke treatments aligned with the most up-to-date, evidence-based guidelines with the goal of speeding recovery and reducing death and disability for stroke patients. Before discharge, patients should also receive education on managing their health, get a follow-up visit scheduled, as well as other care transition interventions

---

Advanced Primary Stroke Center - In Spring 2018, The Joint Commission and the American Stroke Association awarded Kaweah Health Medical Center certification as an Advanced Primary Stroke Center. The certification means that Kaweah Health is making exceptional efforts to foster better outcomes for stroke patients. "We commend Kaweah Health for becoming a leader in stroke care, potentially providing a higher standard of service for stroke patients in its community," said Patrick Phelan, Executive Director, Hospital Business Development, The Joint Commission.

Joint Commission – We are fully accredited by the Joint Commission. This is a leading accreditation organization that conducts unannounced surveys and expectations of a hospital at least once in a 39 month period. Accreditation lasts for 3 years before renewal.
HRSA Workplace Partnership for Life - Platinum Award - Kaweah Health was among a select group of hospitals nationwide recognized for promoting enrollment in state organ donor registries in a national campaign sponsored by the U.S. Department of Health and Human Services' Health Resources and Services Administration (HRSA). The campaign has added more than 400,000 donor enrollments to state registries nationwide.
Blue Cross Blue Shield Blue Distinction+ - We have been awarded this highly prestigious designation for our expertise in quality health care. Review for this award involves detailed examination of specialty care units like cardiac care. Recipients have proven their ability to provide highly efficient and effective treatments.
Foster G. McGaw Prize – We were given this honor for exceptional community service work. It is one of the most coveted and significant honors in health care.