2023 - 2016 World Class
Employee of the Month

September 2023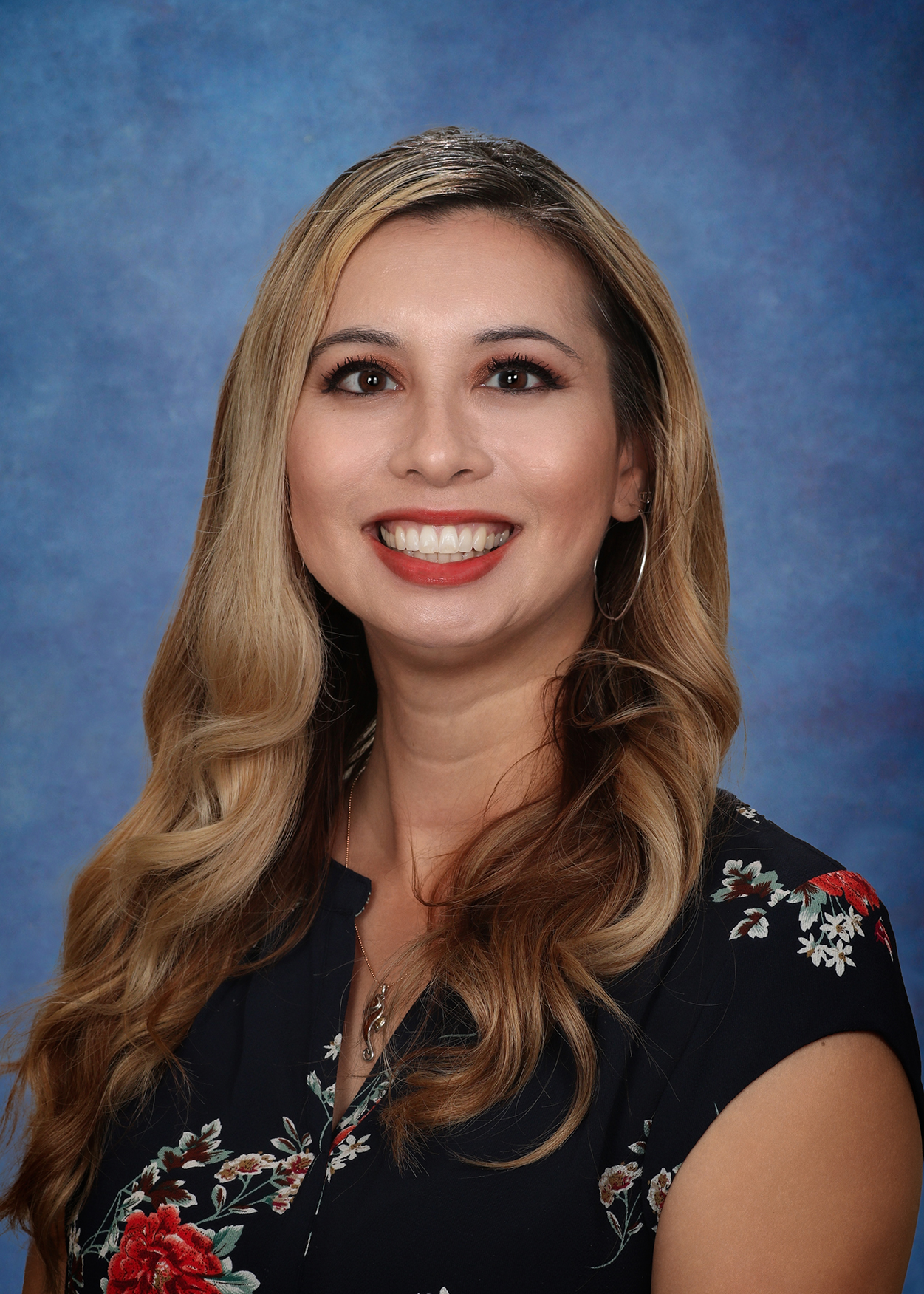 Michelle Wilson
Clinical Informaticist
ISS Clinical Informatics
---
August 2023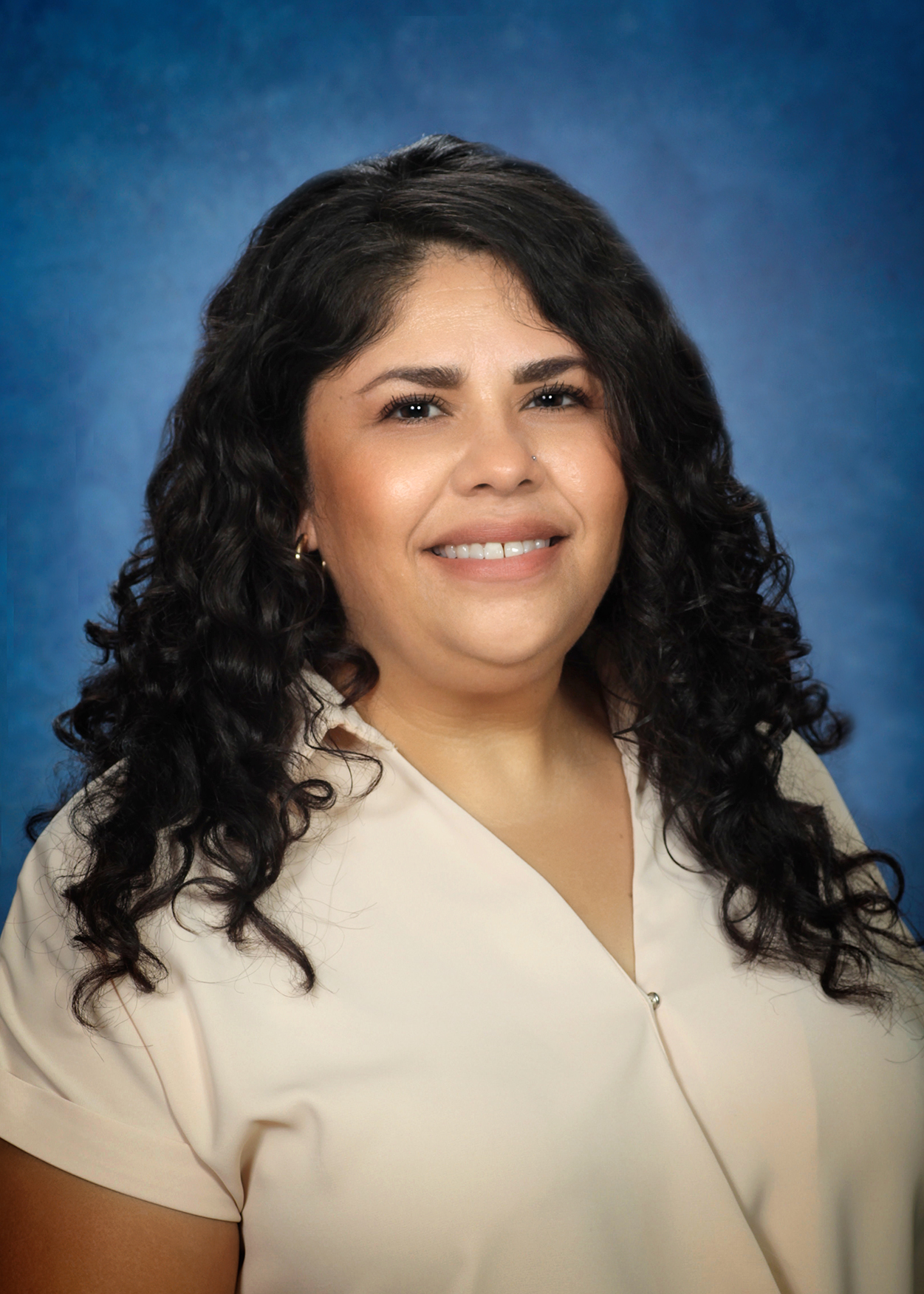 Ana Lopez
Street Medicine Program Coordinator
Office of Graduate Medical Education
---
July 2023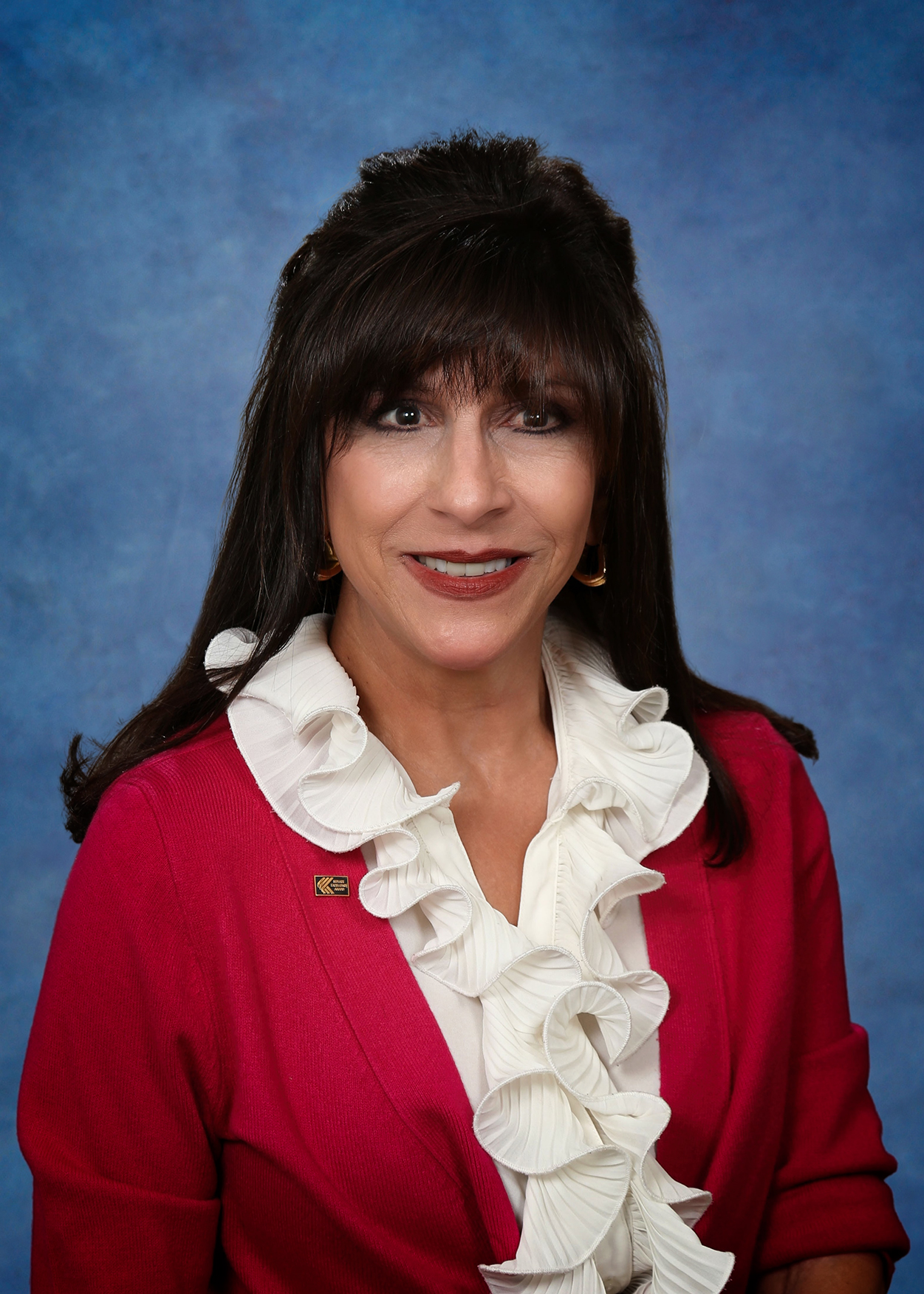 Martie Duyst
Clinical UR Specialist
Case Management
Martie Duyst has been with Kaweah Health for 29 years and currently works as a case management UR specialist in mental health. Her team sees her as a true team player with a strong work ethic. Her coworkers have great respect for her professional manner, dedication, and kindness. She is always there for her team to o­ffer assistance and help with any task.
Martie is extremely knowledgeable of her position and the mental health field, mastering new case management tools and driving productivity. She also helps keep the department running eff­iciently, always looking for ways to improve processes, minimize waste, and decrease costs.
With a smile on her face and kind words for everyone, Martie is a pillar of support in her department, and her coworkers know they can always depend on her. The Kaweah Health family is very grateful for everything Martie brings to our team!
---
June 2023

Yvette Lopez
Clinical Lab Scientist-CLS
Clinical Laboratory
Yvette Lopez is a wonderful employee and a huge asset to Kaweah Health. Yvette has worked as a clinical lab scientist (CLS) at Kaweah Health for more than 14 years. Some of the departments she works in as a generalist CLS include Chemistry, Hematology and Coagulation, and Serology.
Despite the high daily workload in the clinical laboratory, Yvette consistently finds ways to help her co-workers and other departments and is highly thought of by all her peers. Always ready to help her team, she never hesitates to help cover shifts, sometimes arriving several hours before her 5 a.m. shift begins.
Yvette sets a great example by always helping others without being asked. She is very polite, easy to work with, and patient when training others. She is also very dependable, sincere, and consistent in the work she does. We are very fortunate to have Yvette on the Kaweah Health team.
---
May 2023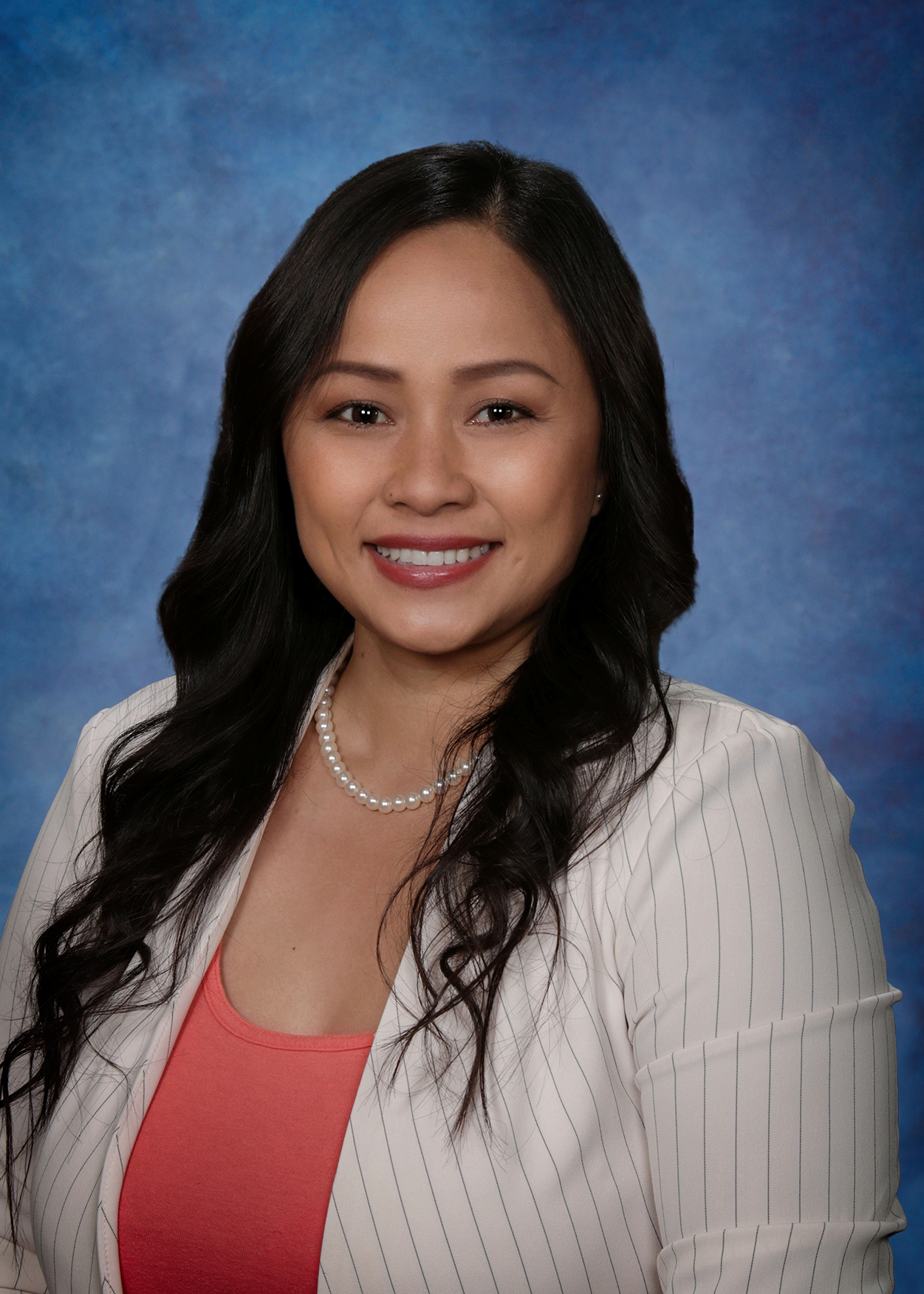 Diana Saechao
Senior Consultant-PM & Consulting Office, Kaweah Health
Diana Saechao is a senior project consultant who is well-versed at keeping multiple high-priority projects on track. All of the meetings she manages, schedules, and supports are efficient and result in projects moving forward on schedule. Diana routinely goes above and beyond her job and keeps project members apprised of progress and risks should they arise. Diana is excellent at pivoting between many projects, supporting project management and ensuring that the journey to the goal will be the shortest possible.
Diana is extremely kind, compassionate, supportive, and professional. Her level of commitment to the teams she supports and the projects of which she takes ownership are unmatched. She does an amazing job at supporting leadership behind the scenes to get projects done, refine workflows, and improve processes that ultimately help Kaweah Health elevate its quality of care to world-class.
April 2023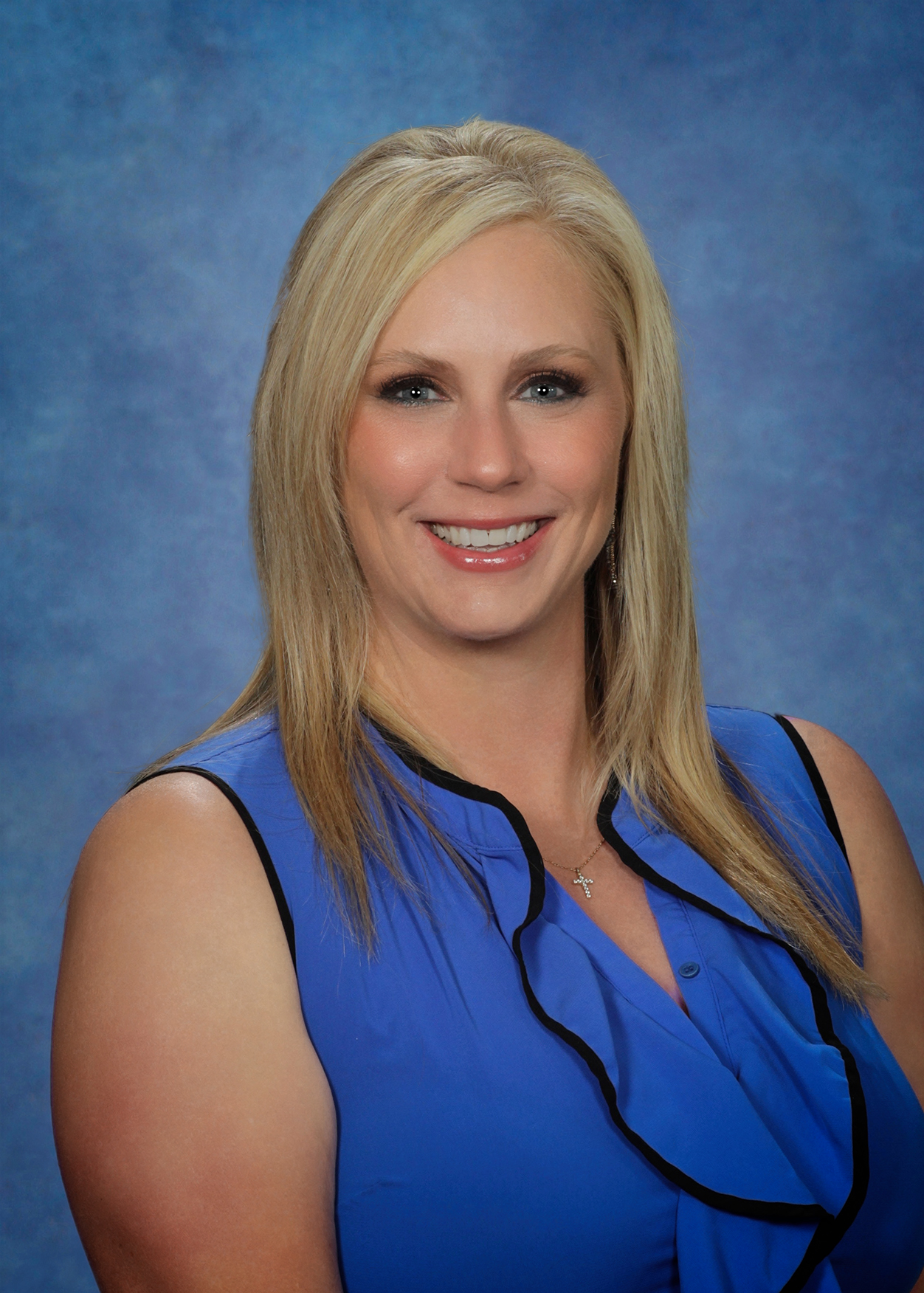 Erin Miller
RN-Medication Safety Specialist, Kaweah Health
Erin Miller started her nursing career as a student nurse intern in 2004 and became a registered nurse in 2005, working in the ICU caring for our sickest patients. Her love for patient care and nursing grew over the years as she moved her way through leadership positions: cardio vascular ICU charge nurse, assistant nurse manager, and nurse manager. As Erin's career grew, she moved into clinical education, where she continued supporting the nursing staff in critical care. Her love for neuro and cardiac helped tremendously during the pandemic when neuro patients were admitted. Most recently, Erin has moved into the RN medication safety position, where she has excelled. She continues to pick up shifts in critical care and work with the med safety pharmacists to help improve practice for staff and improve patient care and outcomes.
---
March 2023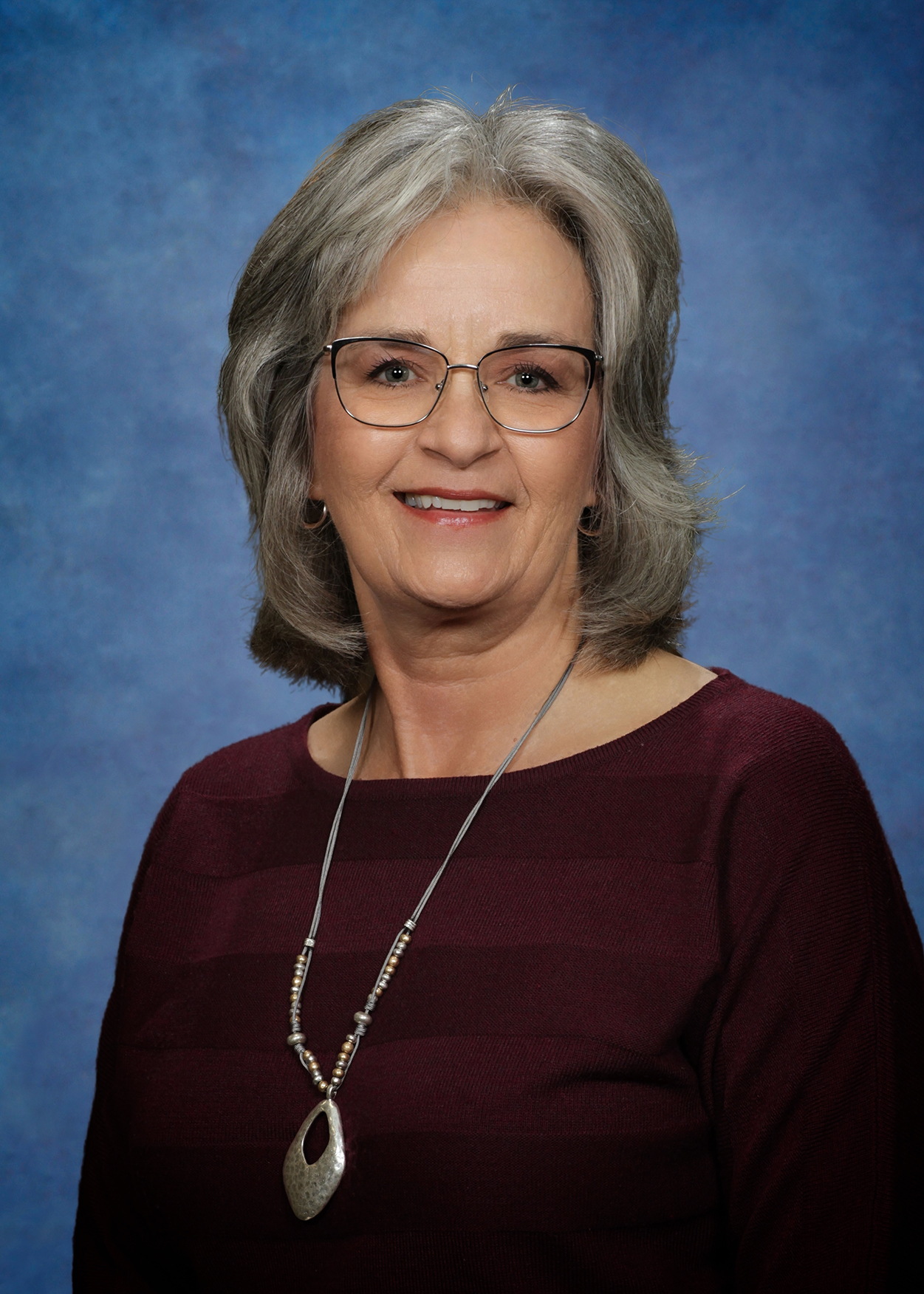 Wendy Parsons, RN CMSRN
3N Night Charge Nurse, Kaweah Health
Wendy Parsons exemplifies world-class care by going above and beyond for her patients and the staff on the unit every single shift. She is a compassionate, reliable, and dedicated employee. When Wendy is in charge, we know we can always count on her to help with any concern or tough question we have. She is an advocate for the patients and always looking for ways to improve the quality of their care. There are a million good things to say about Wendy, but one thing is for sure — when times get tough, there is nobody you would want by your side more than her. We are truly blessed to have such a wise and resourceful nurse who has strong values and always follows her heart. She is a role model to all of the nurses at Kaweah Health.
---
February 2023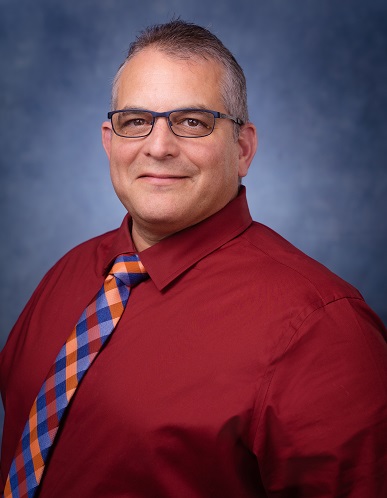 Mark Quesada
Production Artist-Marketing, Kaweah Health
Mark Quesada has been with Kaweah Health for 28 years and is a true example of Kaweah Care. He transitioned from Lifestyle Fitness Center to the marketing and communications department during the onset of the COVID-19 pandemic and has become an integral member of the marketing team as a production designer.
Mark helps create world-class communication tools for Kaweah Health. He has worked tirelessly throughout the pandemic and has been instrumental in meeting the many requests for important messaging projects. His skill throughout the rebranding process has been a major asset to the marketing department's ability to effectively transition to the new Kaweah Health identity. Mark is always the first to offer assistance, no matter what the job or conditions are. His ability to handle stress in meeting tight timelines and his can-do attitude set an example for the entire team.
---
January 2023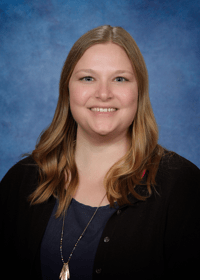 Sabrina Marks
Administrative Assistant, Home Health Agency
Sabrina Marks is an administrative assistant in Home Health, but she is so much more. Sabrina is always willing to help in any capacity. When given any task, she always completes it promptly and correctly. She is a go-to person who will always figure out a way to get things done. She uses critical thinking skills to anticipate problems or issues that may arise and brings them to attention. She understands the financial bottom line and is conservative when ordering and using supplies. Additionally, she recognizes how busy clinical staff can be and does whatever is necessary to ease their burden. She is extremely reliable in her attendance and shows up with a positive attitude every day. We are very fortunate to have Sabrina as a part of our team.
---
December 2022
Evan Schmidt
RN-Rapid Response Nurse-Rapid Response Team, Kaweah Health
Evan Schmidt is a dayshift rapid response nurse who has been with Kaweah Health for more than 10 years. His commitment to the hospital and its patients are evident in everything he does. Evan is the face behind many of the quality improvement initiatives and projects that are part of our Rapid Response Team, Quality Focus Team, and our on-going commitment to improving patient outcomes following a code blue.

Evan is a leader, a liaison, and a trusted peer, always sharing opportunities for growth and improvement with a positive outlook. Outside of his duties, Evan is constantly researching best-practice alternatives for our teams and finding ways to improve our quality or work. Without a doubt, Kaweah Health and the patients here are better off because Evan is part of our team.
---
November 2022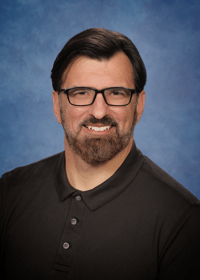 Danny Pavlovich
Occupational Therapist OT III KHRH/SNF, Kaweah Health
Danny is the perfect example of Kaweah Care. He consistently goes above and beyond to provide excellent care to every patient he encounters. He always seeks out alternative solutions to difficult discharge plans, collaborating with all therapy, case management, nursing, and medical staff, and advocating for the best possible patient outcomes. He is a great support to the therapy and nursing staff and is always willing to assist them with anything they ask. Danny is very welcoming to our new staff as well. He makes a point to engage and assist them to ensure that they feel supported and are growing in their skills and patient care. Danny is highly respected in our department for his clinical skills, professional support, and drive to continuously improve our rehab program. We all feel fortunate that we have the opportunity to work with Danny every day!
---
October 2022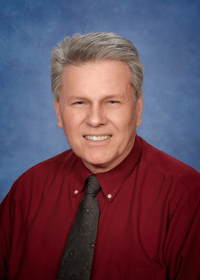 Robert Beckett
Technical Support Analyst, ISS Technical Services
Robert Beckett is a technical support analyst, a challenging role on the ISS Technical Services team that responds to the many technical needs of the other teams within ISS.
In his eight-year tenure, Robert has consistently shown great technical ability, which helps ISS provide the best service possible to its customers. Robert's great understanding of how IT systems work and his determination to do things the right way are a powerful combination. He exemplifies a world-class employee and will not give up on a problem, even if the path is long, complicated, or difficult.
Robert is also a natural teacher, helping coworkers solve problems, troubleshoot, and think critically. We are very fortunate to have Robert as a part of the Kaweah Health team. His ISS teammates feel privileged to work with him and are eager to see what he accomplishes next.
September 2022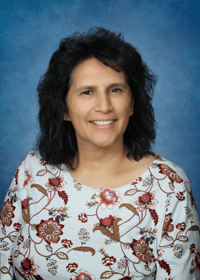 Susanna Ehrsam
Registered Nurse, Medical/Surgical-3 North, Kaweah Health
Susanna "Susy" Ehrsam of 3 North is kind, humble, thoughtful, helpful, and just simply amazing. In fact, 3 North would not be the same without her. Susy's coworkers can always count on her to uplift and motivate them to keep going, even when things get stressful. She is a positive light on her floor, and she always cheers on and guides the newer nurses. She exemplifies world-class service every day with her coworkers and patients. She deserves to be recognized because she is the type of nurse who makes everyone around her love their job at Kaweah Health even more. All of her coworkers agree that 3 North would not be 3 North without Susy.
August 2022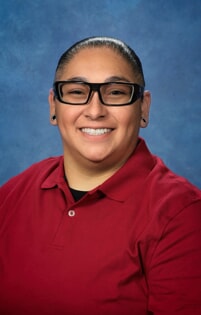 Valarie Domingo
Shipper Receiver-Central Logistics, Kaweah Health
Valarie consistently exemplifies Kaweah Health's behavioral standards. The morning of our annual holiday meal was no exception. It was rainy, and a simple phone call to Central Logistics made everything fall right into place. The entire event ran very smoothly because of Valarie's commitment to look beyond her assigned duties and do what was needed. She consistently delivers excellent service to her customers, and she communicates in words and actions that inspire trust. We can always count that her work will be done accurately and timely. Valarie's commitment to her colleagues makes her extremely easy to work with because she takes personal ownership and always does what is best for the organization. Thank you for your support and always going above and beyond.
July 2022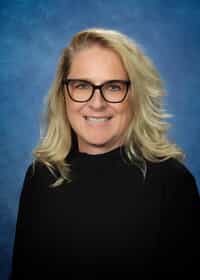 Kim Thompson
Charge Nurse, Labor Delivery, Kaweah Health
Kim Thompson has been a Kaweah Health employee for an impressive 40 years. She is always thinking about her patients and coworkers, spending a lot of her time committed to shared governance, updating employee engagement boards, and even collecting recyclables for unit money on her own time. Kim is passionate and committed to always doing the right thing for her patients. Recently, she continued to stay in contact with a physician for a patient who needed further intervention. As a result, those interventions were implemented and resulted in a better patient outcome. Kim is an excellent charge nurse and always has the best intentions. Thank you, Kim, for all that you do!
---
June 2022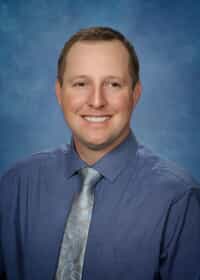 Scott Ritchie
Laboratory Section Chief-Clinical Laboratory, Kaweah Health
Nominated by Randall Kokka
Scott Ritchie is a valued member in the Kaweah Health Clinical Laboratory. Scott has always been one of the most popular members of our team because of his pleasant personality and positive attitude. He clearly represents our lab and Kaweah Health in the best possible way. He is intelligent, very hard-working, collaborative, technically adept, and humble.
In 2020, the laboratory was preparing for the most complex and challenging expansion project in its history and needed someone to provide technical leadership. Very few people would have been willing or qualified to take this on, but Scott Ritchie stepped forward and assumed the role of Section Chief of Chemistry. In this role, he has performed beyond expectations. As we progress into the next phase of our construction project, I can think of no better leader than Scott. We are very fortunate to have him here with us.
---
May 2022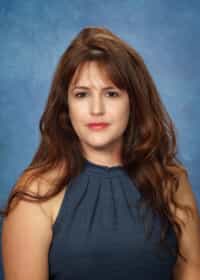 Minerva Aceves
LCSW/LMFT Dialysis, Kaweah Health
Minerva Aceves is one of the social workers at Kaweah Health Visalia Dialysis Center. She has worked in the dialysis field for many years and is a wealth of knowledge for everyone at the center. Minerva's role is to be a patient advocate and support the clinical staff in providing the best care possible. Patients are very comfortable with her, as she easily develops rapport and is consistent in her follow-through. Everyone trusts her, and she supports an environment where patients can be successful in meeting their goals. Minerva is attentive and resolves issues efficiently, and the center staff looks to her as a leader. She provides coaching when appropriate and helps staff elevate their care of patients and approach situations with compassion and positivity. We are very fortunate to have her as part of our team.
---
April 2022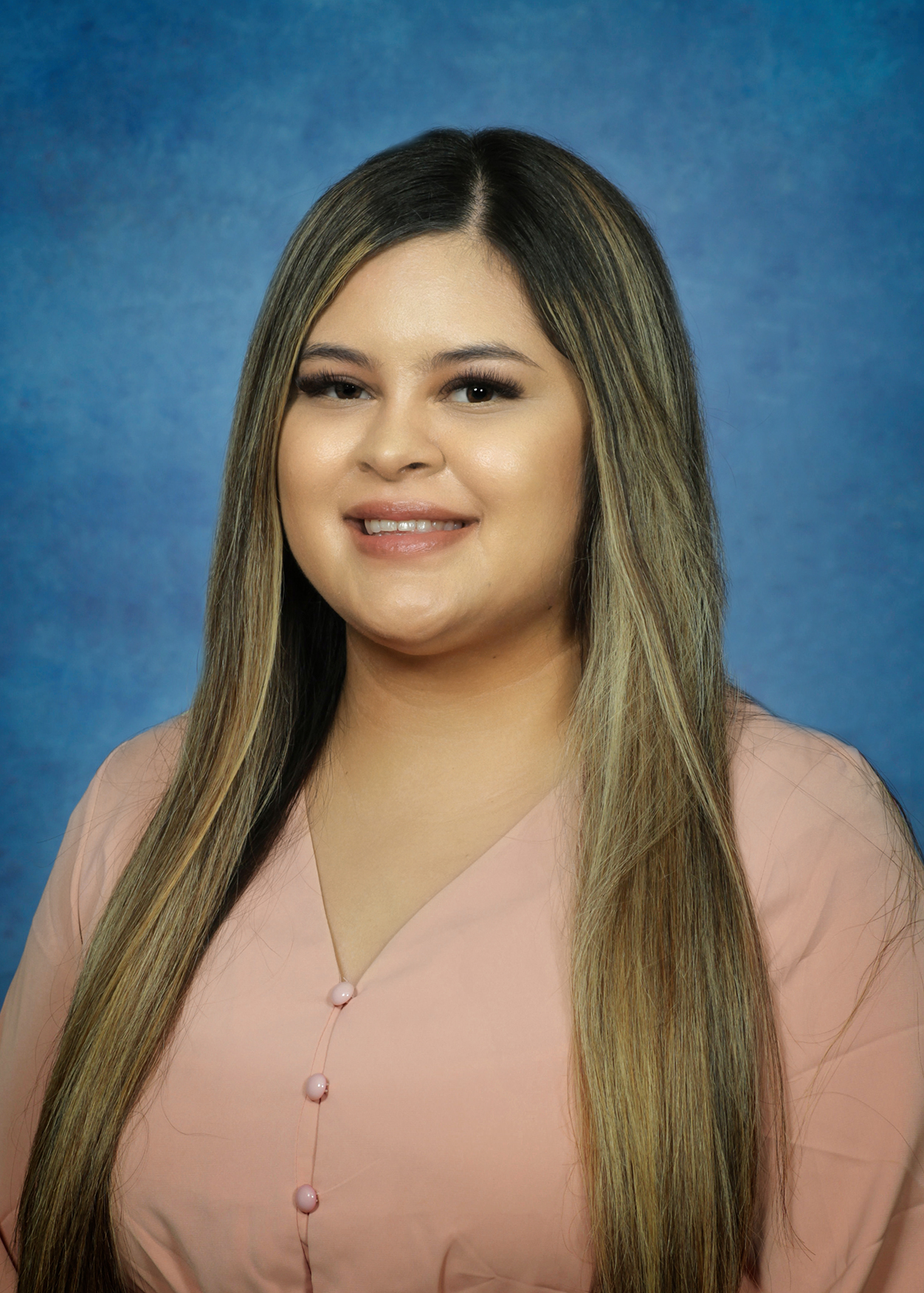 Sonya Fajardo
Certified Nursing Assistant - M/S Renal-4N
Nominated by Rebekah Piche
Sonya Fajardo is an excellent choice for Employee of the Month because she is the perfect example of Kaweah Cares. Sonya provides compassionate service to all of the patients she encounters. She goes above and beyond to help them feel better by doing things like purchasing pajamas and hair ties for her patients that are in need. She is very respectful to all of the patients and coworkers she speaks with. She also helps orient and train new CNAs and employees while showing great teamwork and quality care. We are very lucky that Sonya chose 4 North to be a CNA!
---
March 2022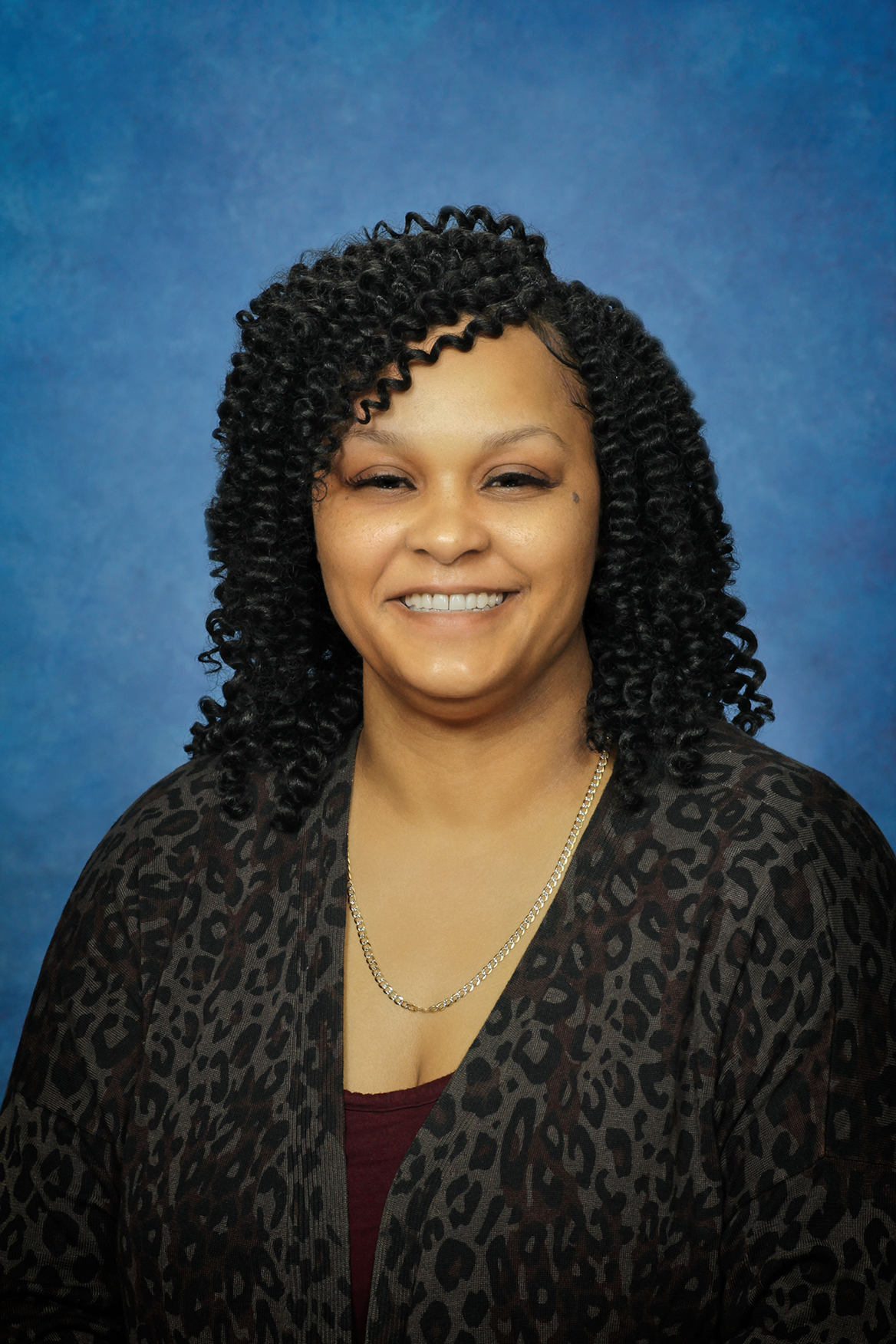 Lakeia Green
Patient Access Specialist - Patient Access Services
Nominated by Emmanuel Alvarez
Team morale is a high priority. Patient Access Specialist Lakeia Green, better known as "Keia",has been the lifeline of our team over the past five years, Keia takes the lead on team activities, makes sure our white board highlights all birthdays and anniversaries, and does so much work to bring the team together. She organizes events such as 'Halloween Dress Up day', 'Thankful Thanksgiving' and our 'Secret Santa' exchange all while keeping everyone safe during the pandemic. She also took the lead on organizing a weight loss challenge for our team..Keia's teammates and her leaders consider her to be a valuable asset and we appreciate everything she brings to the organization. Thank you Keia, for being so amazing!
---
February 2022
Michelle Phillips
GME Program Coordinator
Nominated by Amy Shaver, on behalf of the Psychiatry Residency Program

Michelle is the heart and soul of our Psychiatry Residency Program. She is dedicated to the wellbeing of residents and faculty, and is an amazing champion for the principals of equity, diversity, and inclusion. She makes everyone feel welcomed and part of the GME family. Michelle is a great communicator, always tries to do better, and is a great role model. You can tell that her care is genuine, and it means the world to faculty and residents. Michelle is an outstanding team member, leader, and community member who exemplifies world-class service every day. She is an amazing program coordinator and we are lucky to have her as a guide.
---
January 2022
Karina Gonzalez
Charge Nurse – 3South
Nominated by Brittany Roper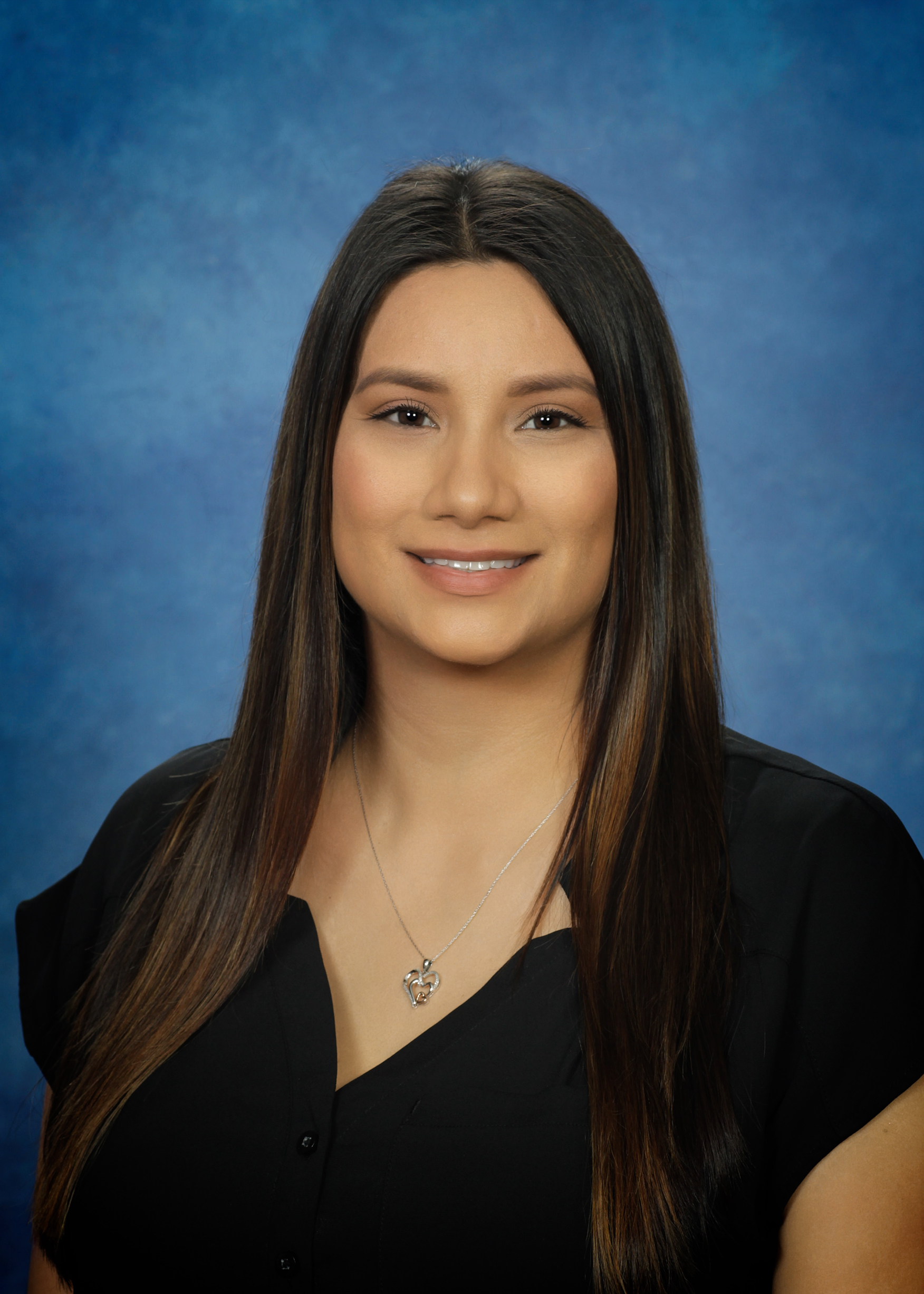 Karina is a one-of-a-kind nurse. She shows up ready to work hard every day and sets a positive example for other employees. She is prepared to care for her patients regardless of the challenges we have experienced in the last year. Everyone knows they can always count on Karina to be consistent, approachable, and hard working. She faces each challenge with an open mind and a "can-do" attitude, and advocates for patients and their families when they are in need. Karina is positive and professional, and provides the best guidance, support, and nursing care!
---
December 2021
​Maria Aguilar
Charge Nurse-Subacute
Nominated by Balwinder Brar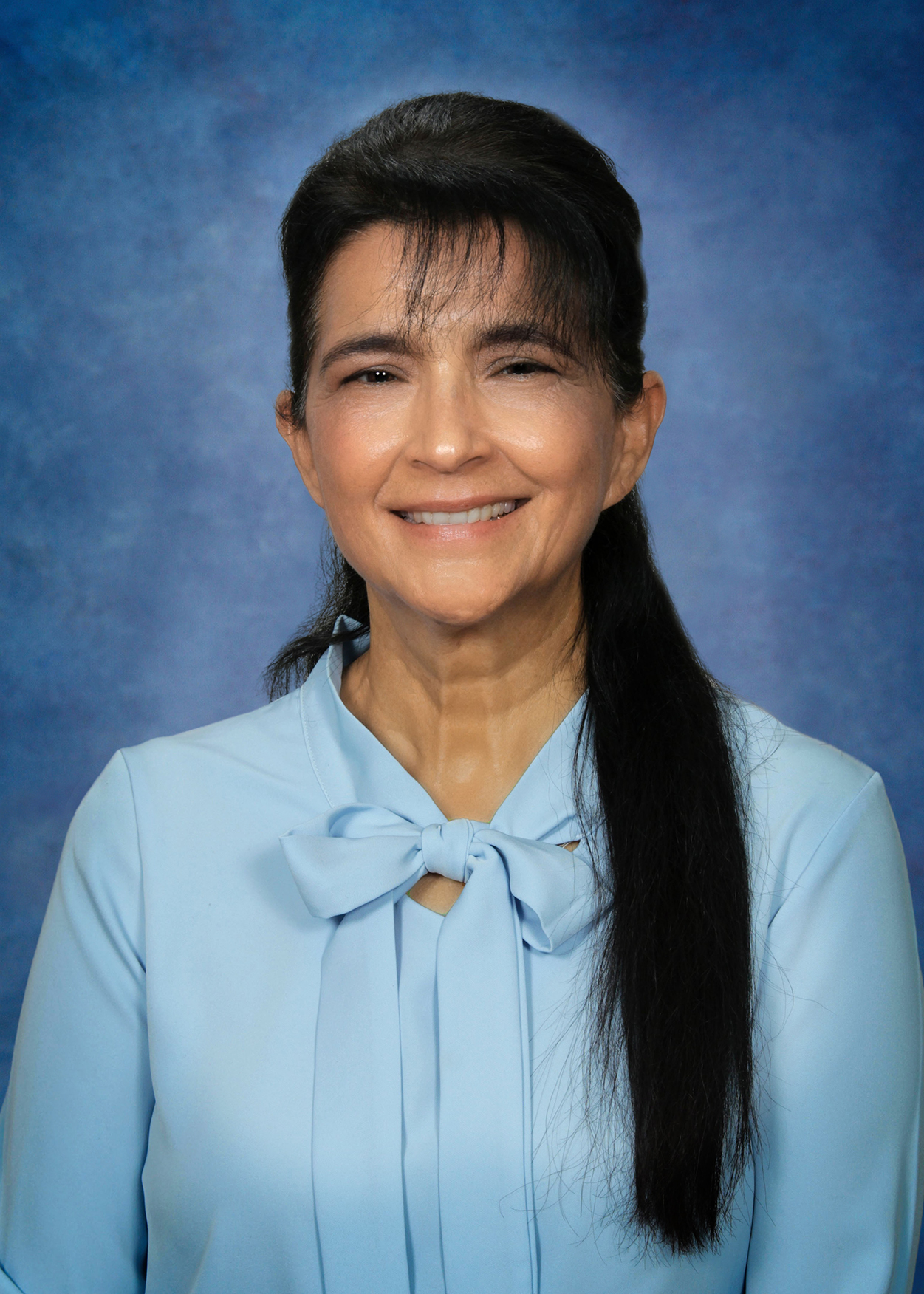 Maria is a very knowledgeable charge nurse. She is a role model for other charge nurses and a great leader. Maria is also an amazing team player who is ready to help her coworkers when needed. Her communication skills are impressive, which her patients and their family members appreciate when in her care. Maria is down-to-earth and kind to everyone she meets. She is professional, detail-oriented, and an asset to the Kaweah Health team.
---
November 2021
Brisana Flores, LCSW/LMFT
Patient & Family Services
Nominated by Heather Mariscal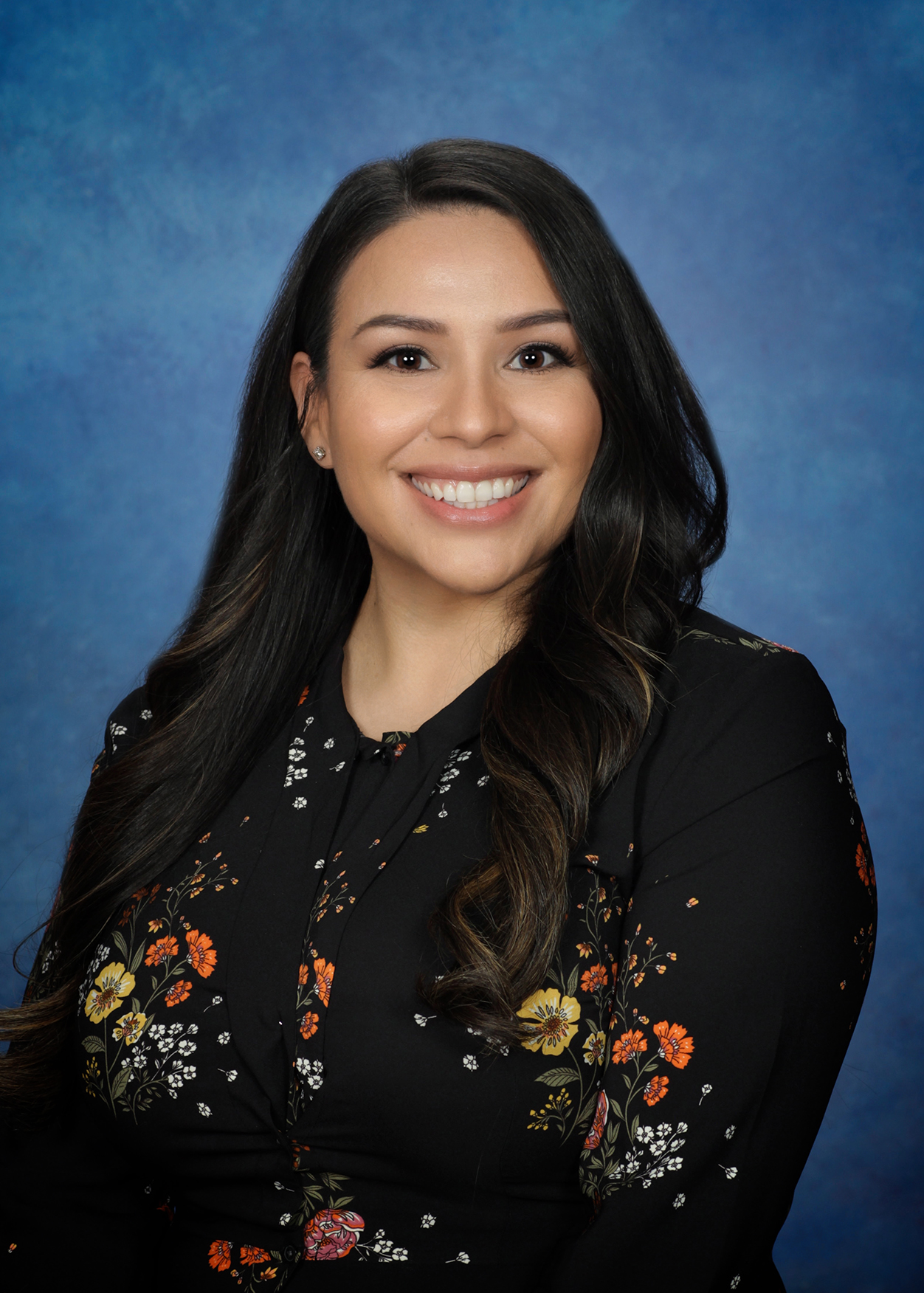 Brisana is a strong, intelligent, compassionate social worker who thrives on advocating for our most vulnerable patients and families. Her knowledge and understanding of the social worker profession helps guide her ability to navigate our most challenging cases with a graceful professionalism that helps everyone involved in the case feel better about the services provided. Brisana consistently performs her duties with a heartfelt smile and genuine desire to help. She is a true blessing, and to watch her calm and reassuring demeanor as she works is a privilege. Brisana positively impacts the lives of so many patients, families, and staff members and is truly deserving of gratitude.
---

October 2021
Wendy Walters
Community Care Coordinator
Care Transformation Projects
Nominated by Sonia Duran-Aguilar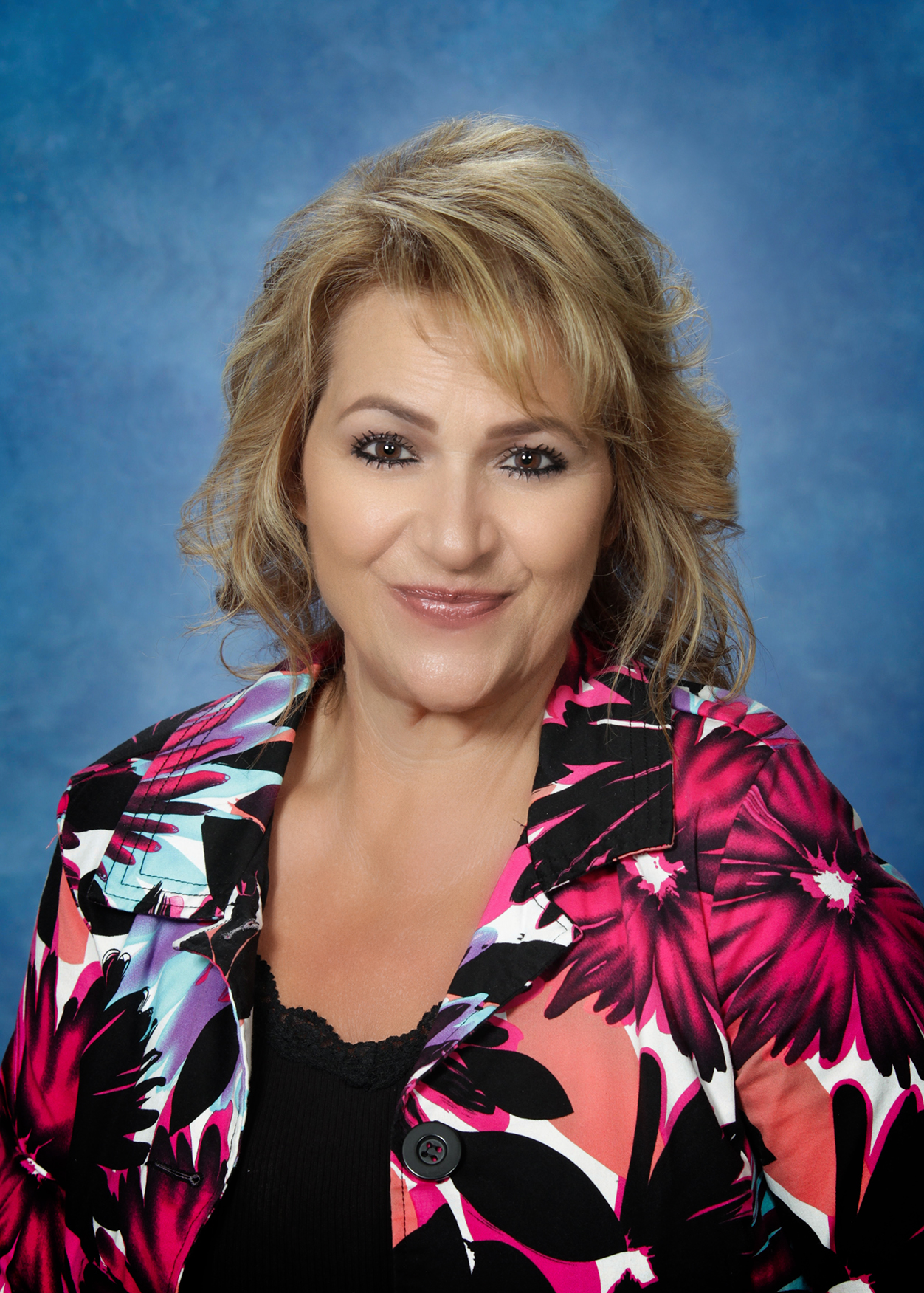 Wendy is a standout employee whose personality, presence, and love of helping her co-workers and patients makes our organization a better place. As a Community Care Coordinator and Team Lead, Wendy supports her department leadership and team in ensuring that documentation is completed and accurate. She serves as a training resource for new employees and has a wealth of knowledge relative to community resources for our patients. She goes above-and-beyond for her patients and carries out her job duties with excellence. Wendy embodies our mission statement and it is our pleasure to honor her as Employee of the Month.
---
September 2021
Alice Vega
Patient Account Specialist
Commercial Billing
Submitted by Cathy Teague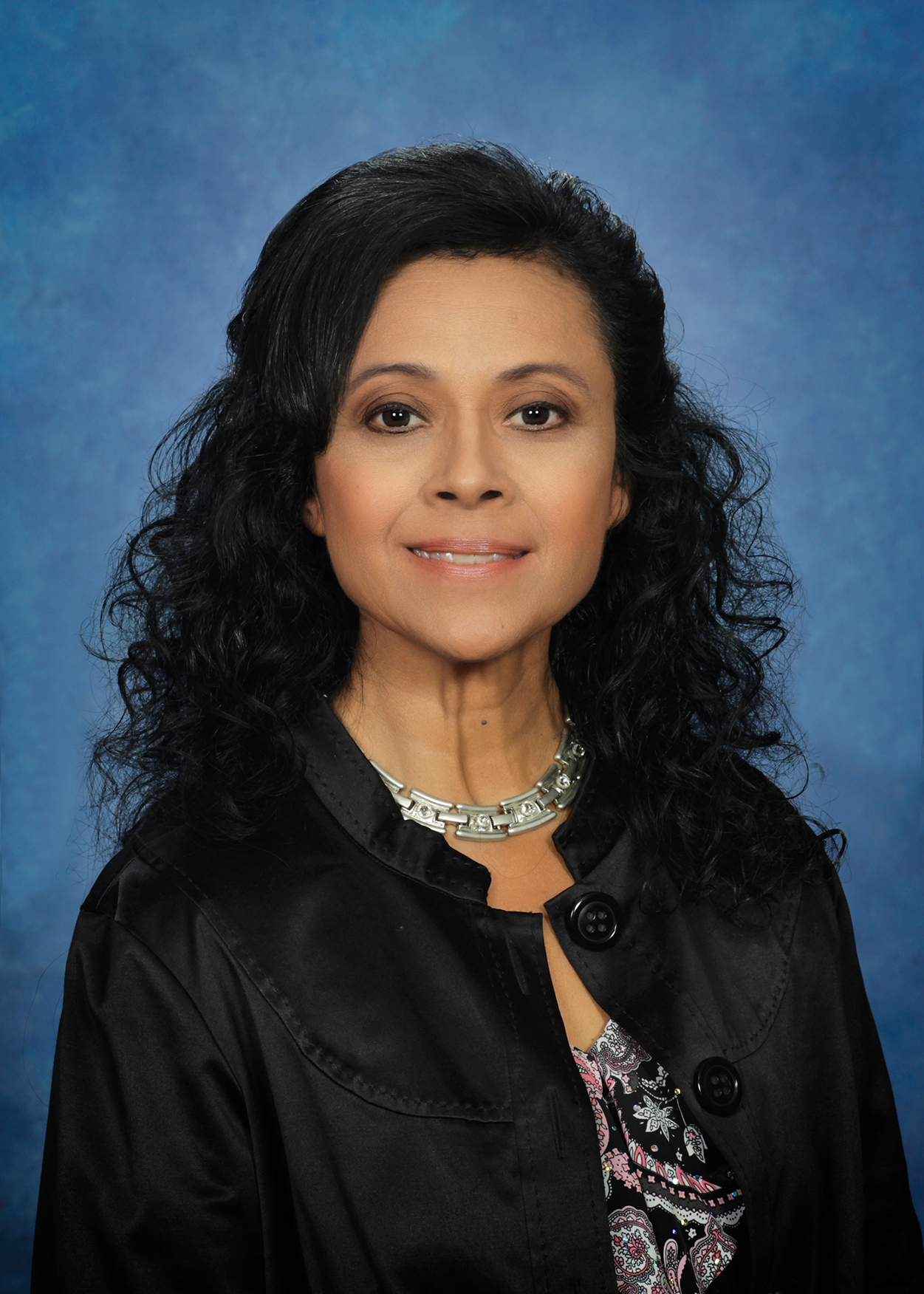 Alice always has a smile on her face and performs her work to the very best of her abilities. She is willing to help others any time it's needed and goes out of her way to ensure patient insurance needs are taken care of. Her compassion for others always shines through and her friendliness is appreciated by every person who interacts with her. Alice's selflessness and perseverance in the face of hard times make her a role model for other team members. She is a professional woman of integrity and we are proud she is part of our Kaweah Health team.
---
August 2021
Renee Crain
Registered Nurse
Hospice
Nominated by Suzette DeHaan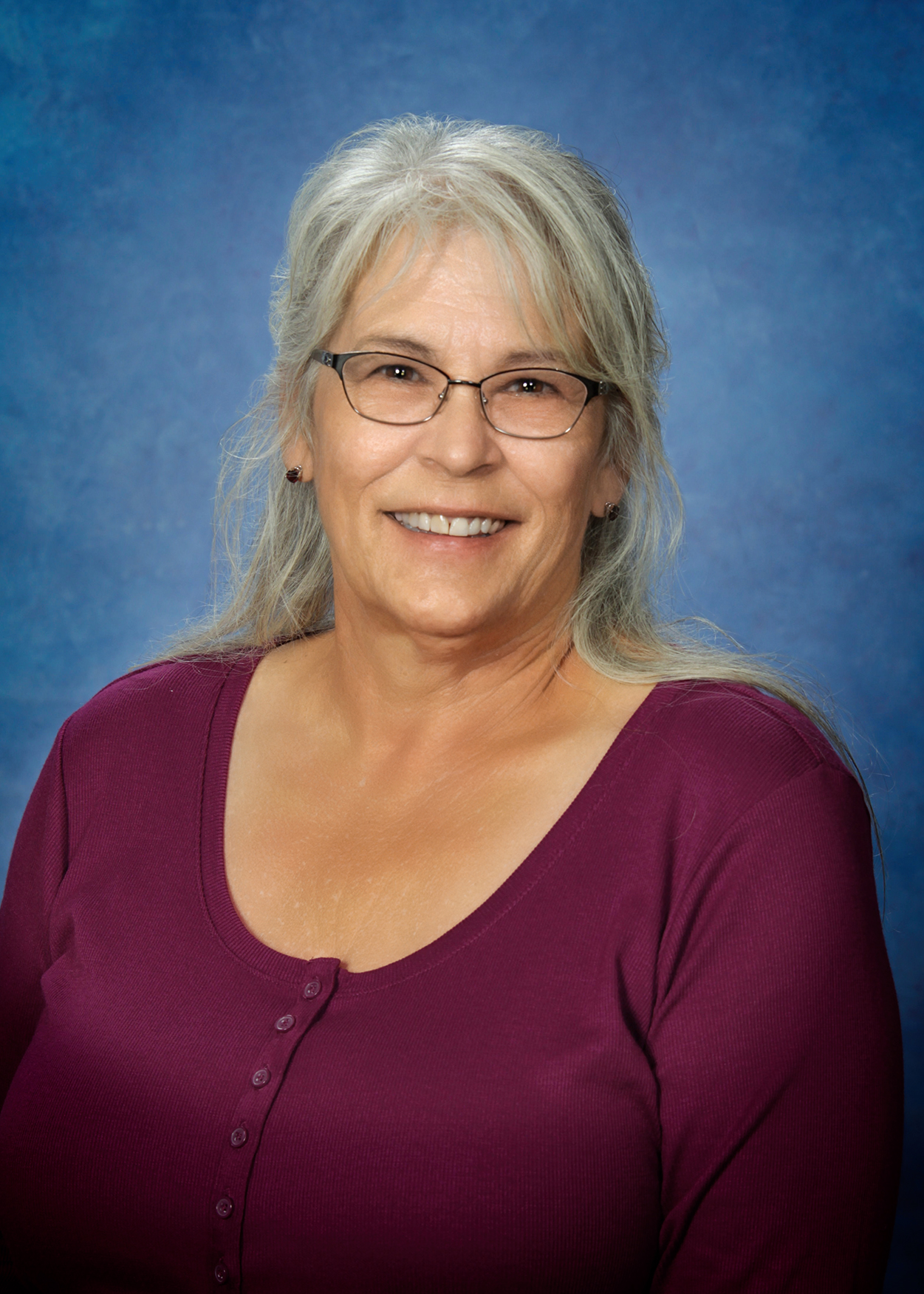 Renee is an amazing nurse who is loved by her patients and their families. Her work in the Hospice Department is not just a job—it is truly her calling, evident by all who witness her wonderful work. Renee's compassion and professionalism never waivers. Her patients often express how much they appreciate her being their nurse on their final journey. She is kind, generous with her time, and advocates for better care practices. It is evident that Hospice care is Renee's heart and passion. We are lucky to have her as a Kaweah Health team member. Thank you, Renee!
---
July 2021
Jodi Chaires
Application Analyst III
ISS Applications Services
Nominated by Luke Schneider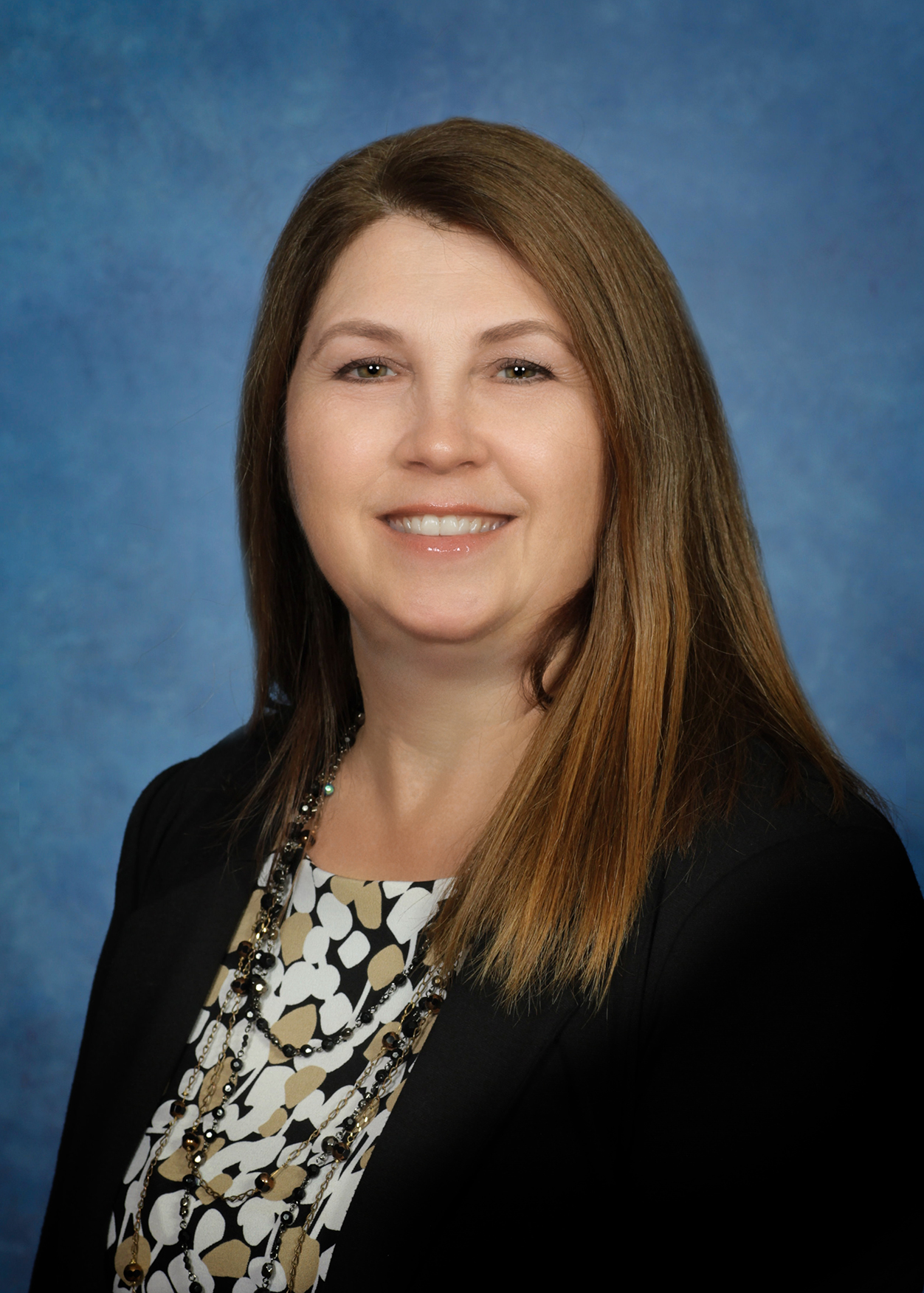 Jodi is the personification of a team player. She approaches everything with a "can do" spirit, never says no, and always goes the extra mile to satisfy her customers. She is appreciated by everyone she works with without exception. Jodi's expertise during the pandemic was indispensable as she created multiple payer processes that were brought on by the pandemic. Because of her knowledge, expertise, and willingness to go above and beyond, she helped to quickly establish billing rules and processes to help the organization appropriately bill for services. Jodi is essential to the work done by the Revenue Cycle Support Team and respected by all.
---
June 2021
Larissa Dodson
Senior Financial Analyst, Finance Department
14 Years of Service
Nominated by Echan Seechan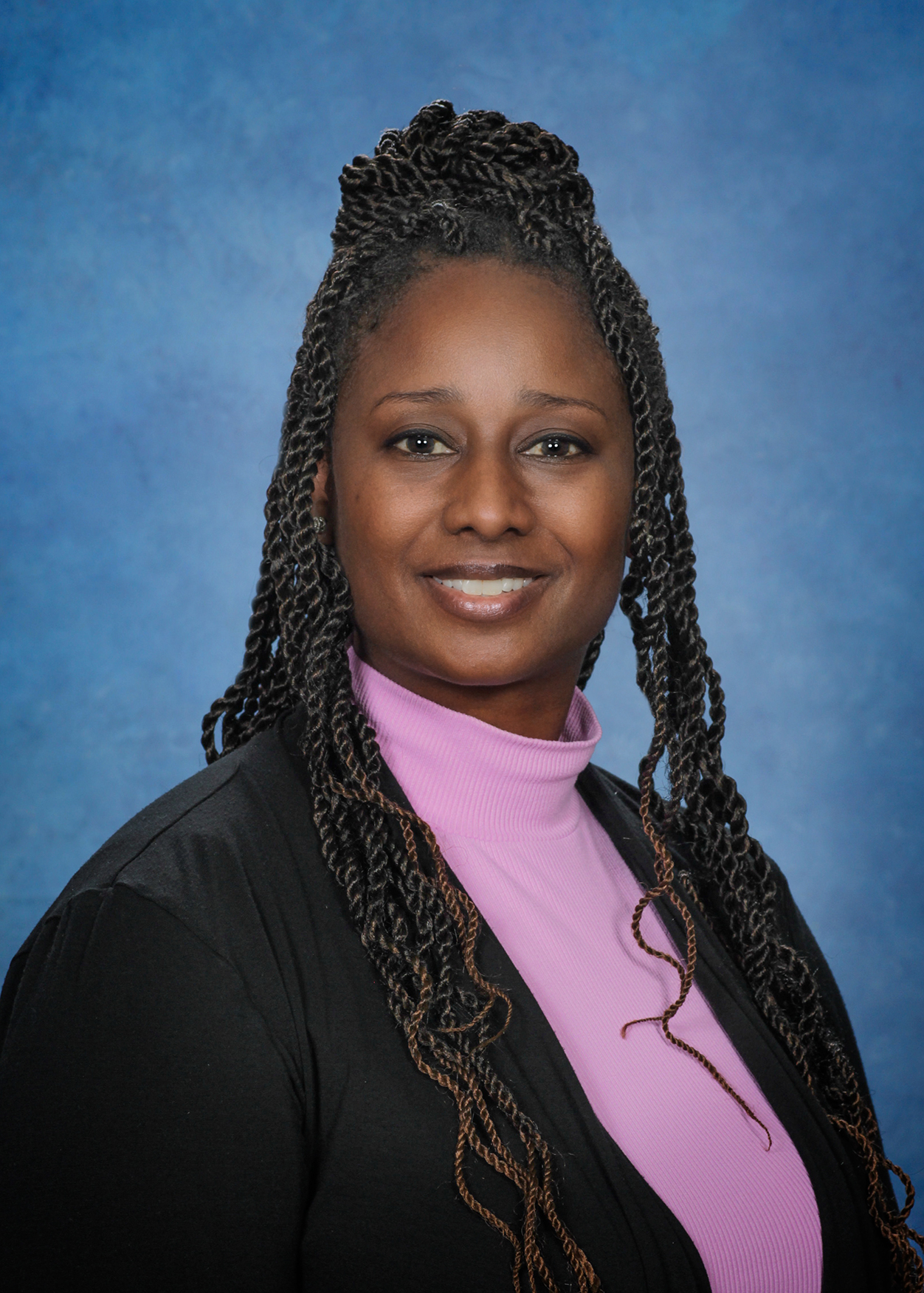 Larissa has gone above and beyond by assisting outside her job duties. She helps during staff shortages and always does so with a positive attitude. Larissa is an outgoing team player and a great mentor in the department and organization. She takes pride in her work and makes sure others are always taken care of. Thank you for all you do, Larissa!
---
May 2021
Liset Magallanes
Registered Nurse
9 Years of Service
Nominated by Sandra Echeverria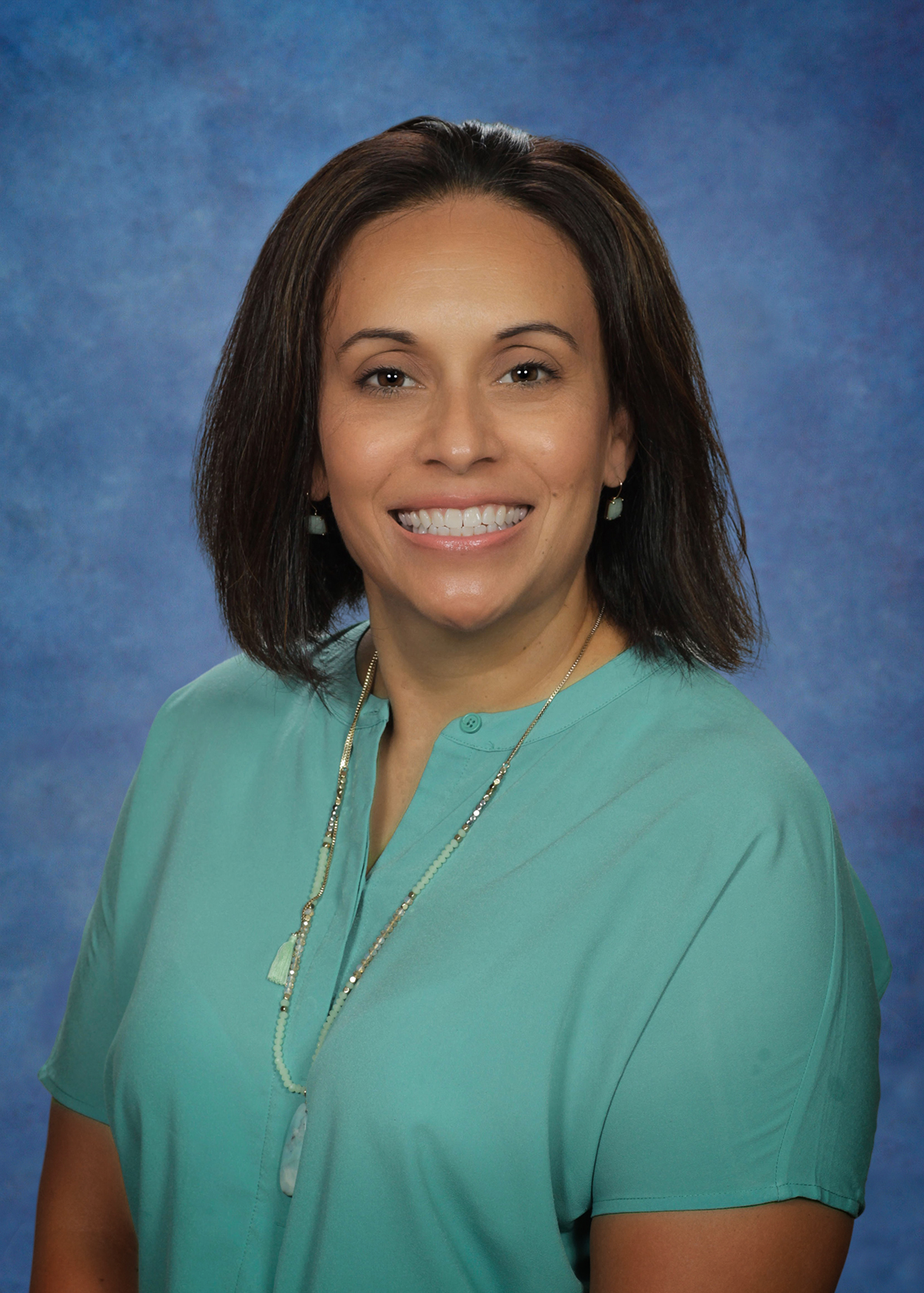 Liset Magallanes is one of Kaweah Health's finest nurses. She provides nothing short of world-class care to every patient, every time. Liset advocates for her patients and always carries a smile on her face, even under the most troublesome circumstances. She is an embodies our mission and is an empowering nurse that provides an ideal work environment, delivers excellent service, and comes to work every night to serve others. Thank you, Liset!
---
April 2021
Annette Padilla
Licensed Psych Tech, Emergency Department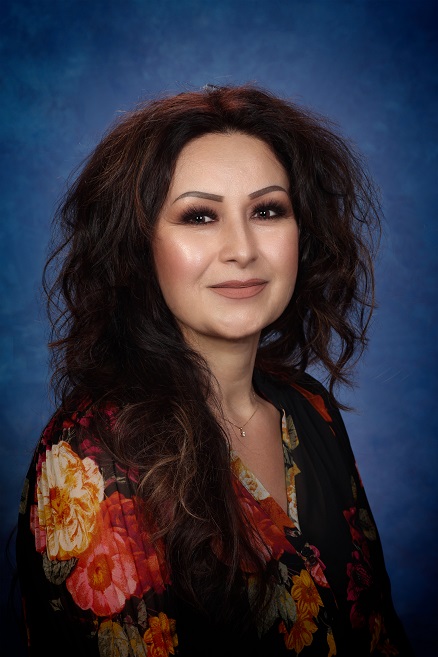 Annette is simply amazing! Her energy, bedside manner and obsessive cleaning tendencies of the department is outstanding. She works every shift with mental health patients who come in 5150 holds or are in an emergency crisis. Annette has worked for the emergency department for years and has amazing rapport with our patients and is on first name basis with them and knows each patients needs or there triggers. Annette goes above for each of her patients. Annette always makes sure her patients are fed well, showered and groomed if they cannot perform their own ADLs. Annette makes every patient feel great about themselves, never leaving anyone out. If a patient is aggressive or sad, you can always count on her to pull out the speaker from her purse and dance with her patients to uplift there spirits no matter how goofy she needs to get! She truly becomes the mother figure to our patients and they love her! No matter how manic, depressed or agitated a patient may be when coming through the doors, I can always bet that I am going to hear "is Annette here" from the patient. You just know it is going to be a good day when working alongside of her. I have never met someone with so much energy, empathy and style as Annette! Her huge heart is what keeps zone 4 thriving. She tirelessly works every shift uplifting her patient's spirits, observing and documenting changes, talks down agitated patients and provides extras with her own money from the cafeteria if that is what is going to help the patient! Annette is amazing!
---
March 2021
Robert E. (Blake) Pierce
Registered Nurse, ICCU-15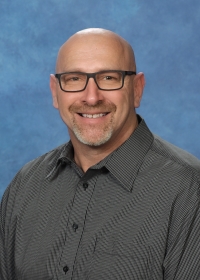 Bob joined 5Tower in early 2020 while facing extreme adversity: a new unit during a global pandemic. However, he brought his very best, and more, with him every day. Bob recognizes the importance of providing safe patient care and he finds meaningful alternatives and uses a solution-oriented approach to make positive changes in our area. He is encouraging, honest, and uplifting. Bob is intentional in his desire to make everyone feel welcomed, appreciated, valued, and loved!
---
February 2021
Monica Bolton, Therapist III
Kaweah Health Rehabilitation Hospital, Visalia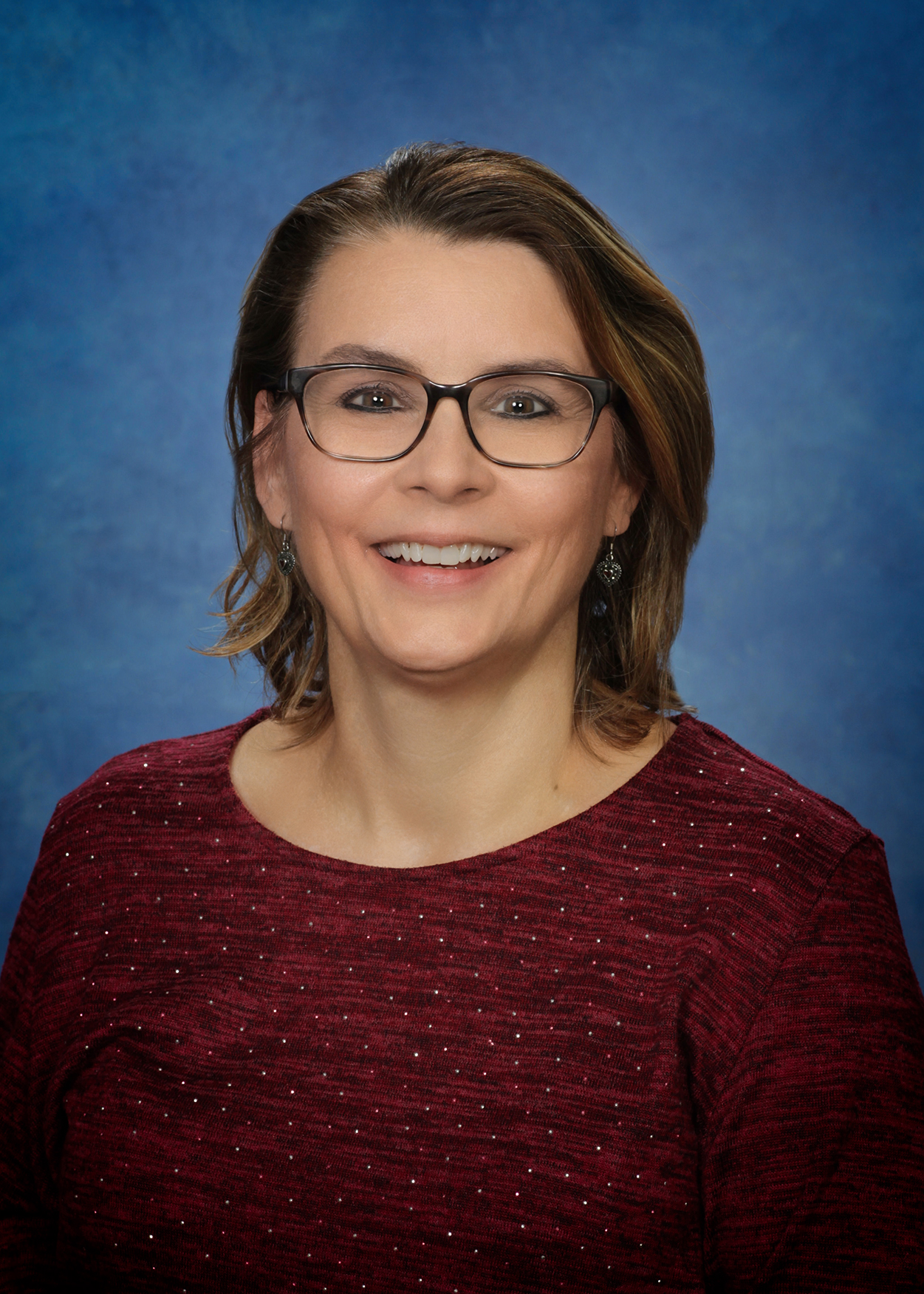 Monica has worked for Kaweah Health as an Occupational Therapist for 30 years. She has developed an incredible expertise in treating neurological patients and strives to care for each person with clinical excellence. Monica works hard to ensure all her patients have the tools they need to succeed and return to the highest quality of life after an illness or injury. She is a mentor to other staff, a passionate community educator, and a perfect example of a team member who provides world-class care to our patients, team, and community.
Thank you, Monica!
---
January 2021
Cora Rodgers
Clinical Pharmacy-Lead, Pharmacy-Primary Operations
11 Years of Service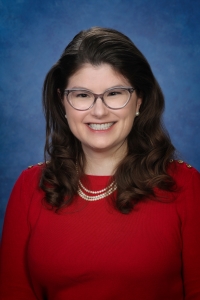 Cora is always full of positive energy and thoughtful to all she works with. She takes such incredible ownership of her work, and she makes a difference every day for our patients and team. Cora is tireless in her efforts to ensure our skilled nursing patients receive the right medications at the right dose. She collaborates effectively with the medical staff to facilitate dose or medication adjustments when appropriate and spends significant time educating patients and families. Cora is an absolute joy to work with. Thank you for all you do!
---
December 2020
Stephen Puerner
Patient Access Specialist, Patient Access Services
Nominated by Emmanuel Alvarez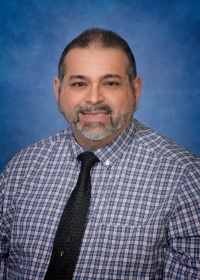 Stephen is a valued member of the Patient Access Team. He treats everyone with respect and is a role model for world-class customer service through his displays of empathy and concern. Stephen is a tremendous asset to our team in that he is reliable, flexible, caring, and an overall joy to be around. We are so fortunate to have Stephen on our team and thank him for everything he does for our patients, team, and hospital. You will never meet anyone more humble or proud to work for Kaweah Health.
---
November 2020
Kelly Pierce
Volunteer Coordinator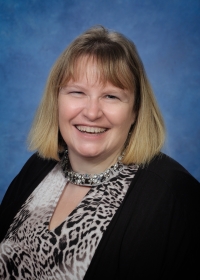 Kelly has worked at Kaweah Health for over 15 years in a variety of roles. With her years of experience and passion for people, Kelly has developed a reputation for taking on projects not operating efficiently and turning them into thriving and vital programs at Kaweah Health and in the community. Kelly operates in the future and is always looking to make things better and brighter. She always demonstrates kindness and goes above and beyond to help others. Her work this year for the Hospice and Kaweah Kids programs have made a difference in the lives of our team and patients. Kelly is a world-class employee and an amazing role model of Kaweah Health's mission.
---
October 2020
Sharmyir Walker
Registered Nurse, ICCU-15
Nominated by Shannon Cauthen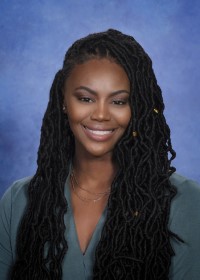 Sharmyir sets the bar high for all nurses, and is a wonderful role model for all staff. She guides and mentors her new colleagues to help them learn to provide the same world-class care to their patients.
Once during her time as an LVN around the Thanksgiving holiday, she heard a patient lamenting that she would miss the sweet potato pie that she normally enjoyed with her family during the holidays. Shamyir's response was to go home and bake a sweet potato pie and take it back to the patient. This small gesture is just one of the many examples of her personality that exudes thoughtfulness towards her patients, and a trait that she has demonstrated time and again on 5T.
---
September 2020
Kim Diep, PharmD, BCPS, BCGP
Pharmacist-Clinical, Pharmacy
Nominated by Rheta Sandoval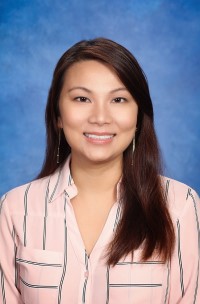 Kim demonstrates outstanding "above and beyond" service to our patients, physicians, colleagues and customers of Kaweah Health. Without question, Kim is a role model for the provision of excellent service. She provides patient-centered care and has a strong clinical and interpersonal skill set. Kim maintains advanced certification, is a wealth of knowledge, and Pharmacists, Physicians and Nursing staff regularly seek her out for her sage advice and support. Kim is highly professional and epitomizes world-class healthcare.
---
August 2020
Melissa Jarrell
Dietary Clerk, Food & Nutrition Services
Nominated by Kris Daugherty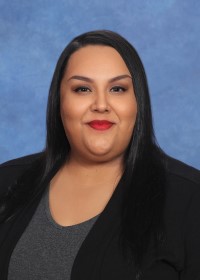 Melissa is highly thought of by her co-workers. Her level of knowledge of the Diet Office operations, combined with her approachable demeanor, makes her an excellent resource for new employees. Melissa's co-workers appreciate her communication skills and her willingness to always help others. Regardless of the circumstance, Melissa remains calm and handles every situation with professionalism and tact. If employee cloning were possible, we would be first in line so that we could have more team members just like Melissa.
---
July 2020
Martha Cervantes
Certified Nursing Assistant, Surgery Center
Nominated by Princess May Milan and Orva Johnson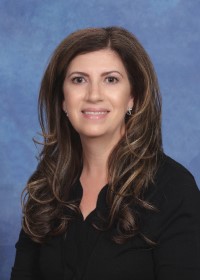 Martha is an exceptional employee. She embodies Kaweah Care in all aspects. She is a hard worker, a team player and very caring to her patients. She always comes to work with a smile and a positive attitude that radiates throughout the department. As a CNA, she anticipates the needs of the patients and her Nurses that keeps everyone on track. We work in a fast paced environment (ASC), and she is an extraordinary worker!
---
June 2020
Alison Bradshaw
Registered Nurse, Cardiovascular ICU-CVICU
Nominated by Ed Largoza
Alison consistently provides world-class care to her team and patients. She is attentive to the needs of others and genuinely makes every effort to ease the concerns of patients and their families. She is well-respected by her colleagues and physicians due to her outstanding clinical skills, positive "can-do" attitude, and her caring heart. Alison embodies the best that Kaweah Health has to offer and we are lucky to have her on our team.
---
May 2020
Nicole Phanthavong
HR Analyst, Human Resources
Nominated by Eileen Paul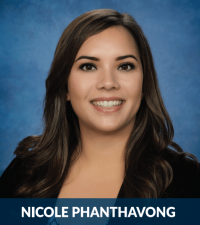 Nicole is a gem in the crown of the Human Resources Department. She completes every assignment with courtesy, respect, and professional service that go above and beyond expectations. Nicole is friendly, approachable, and supportive, and her delivery of world-class service is truly an example for others. Thank you, Nicole! You are appreciated
by so many.
---
April 2020
Estee Zamora-Bonilla
Community Health Worker II, Prime Projects
Nominated by Alma Torres-Nguyen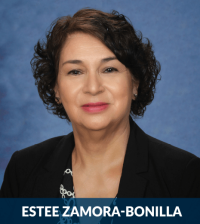 Estee is energetic, enthusiastic, innovative, and fun! She completes every goal she sets and finds a way to rise above barriers to make great things happen. She takes on projects beyond her scope and works tirelessly with others to make them a success for Kaweah Health and the community. Estee empowers others to be their best and we are lucky to have her on the Kaweah Health team.
---
March 2020
Joshua Edmonds
Certified Nursing Assistant, ICCU-13
Nominated by Stacy Delgado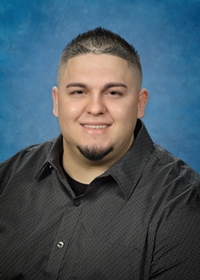 Josh is incredibly helpful and knowledgeable as a Respiratory Therapist. He takes time to talk to patients about their worries and is a calm, reassuring presence for them. Patients often remark about how helpful and kind Josh is. There are a number of other reasons why Josh is deserving of the Service of Excellence Award, but the main one is his willingness to go above and beyond to help those in need.
---
February 2020
Lily Thompson
Certified Nursing Assistant, ICCU-13
Nominated by Shannon Cauthen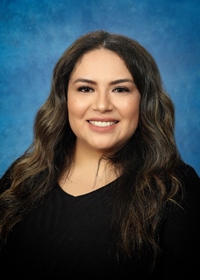 Lily is dedicated to her career, patients, and family. She is thoughtful and inclusive in the delivery of her nursing care. She is careful, considerate, and a terrific patient advocate. Lily is always on time, always dressed professionally, and is the perfect example of a committed employee. She treats all of her patients as though they are her family and brings with her a sense of peace and reassurance. Kaweah Health is proud of the outstanding person she is.
---
January 2020
Renee Gutierrez
Cook, Food & Nutrition Services
(3 years)
Nominated by Tina Alafa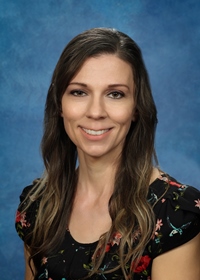 Renee is delightful and pleasant to everyone who comes through the display cooking line. She is an amazing cook, very personable, and seems to enjoy her job. Renee is a true asset to us all and the perfect reflection of Kaweah Care!
---
December 2019
Karen Bontekoe
Medical Librarian, Medical Library
(12 years)
Nominated by Chris Patty
Karen is an unsung hero at Kaweah Health and a valued member of the Office of Research. She works with many of our nursing, medical, and pharmacy students to assist them with scholarly projects and goes outside the library walls to help departments improve practice. She is always willing to take an active role in empowering staff through education and regularly sends extensive digests of medical literature to staff. Karen is also a member of our Institutional Review Board (IRB) and takes her responsibility seriously, expediting research study approval and protecting human subjects. She is an indispensable member of the patient care team at Kaweah Health.
---
November 2019
Kristin Braswell, RN
Clinical Documentation Specialist
(11 Years)
Nominated by
Laura Vidal Villarreal, Christine Thomas, Elizabeth Hupp, and Rosie Alavezo

Kristin is an amazing human, friend, and co-worker. She goes above and beyond in her CDI duties, is always available to help her co-workers. She is a great resource person and often helps solve problems. Kristin is intelligent, hardworking and carries a lot of responsibility in the department. She affects positive change and productive outcomes, and is a pleasure to work with. Her quiet humor is priceless and she always has a great attitude. Kristin has done an amazing job the last 6 months. When asked to help with a second level review process back in February to assist with quality documentation and coding, she jumped at the opportunity and has consistently found errors that she has worked diligently to correct with both the physicians and the coders to ensure that the documentation for each case is correct and accurately shows the course of treatment and correct diagnoses. She has tirelessly worked with physicians and contract coders to ensure that each record is accurate. Kristin has gone above and beyond her normal scope of practice in ensuring this new process is successful. The corrections she's made directly affect billing and reimbursement for the hospital, and she has done an amazing job at stepping up and taking on this difficult task. Kristin is a huge asset to our department and we don't know what we'd do without her.
---
October 2019
Joyce Bergshoeff
Registered Nurse, ICCU-3W
(18 years)
Nominated by Dora Salazar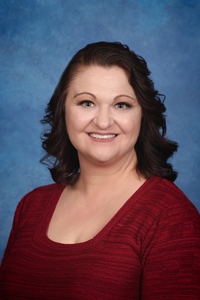 Joyce is an awesome nurse. Besides being a great provider of care and a patient advocate, Joyce is extremely knowledgeable in her field and shares her knowledge with staff, patients, and families. Being part of UBC, the HAPI team, CAUTI team, skin prevalence team, post-pyloric certified, mentor, USIV certified and trainer, Joyce learns a full spectrum of care and shares her knowledge with everyone she can. Joyce is also involved in performing unit-based training for US bladder scan and is a dedicated resource Registered Nurse for 3West staff. She is also in an RN-BSN to RN-MSN program. In her studies, she often shares to our staff articles pertaining to our patients. Joyce has also helped present stroke awareness to the community at the farmers market. 3West is very lucky to have Joyce assigned to our unit.
---
September 2019
Chris Stafford
Health Unit Coordinator, Oncology 3S
(10 years)
Nominated: Shannon Cauthen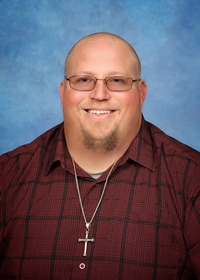 Chris is an outstanding HUC; one of the very best within the Hospital. As Kaweah Health has worked more diligently to focus on throughput of patients, Chris has graciously adapted to the process by being an exemplary communicator. He maintains contact with all of the nurses and case managers on his floor to ensure he has the most accurate and up to date information regarding discharges for the day. Beyond that, Chris takes the information he is given and immediately updates the assignment board at the front of the unit to communicate with all members of the care team. If Chris has been tied up working on other tasks (of which there are many) and he hasn't been able to update the board, he updates me as soon as he sees me walk onto the floor. Chris is an exemplary role model and should be commended for his leadership and dedication to the betterment of our organization. Thank you, Chris, for doing right by our patients and for making my job a little bit easier and more pleasant
---
August 2019
Joe Hinton
Physical Therapy Assistant II
(5 Years)
Nominated by: Rosie Arroyo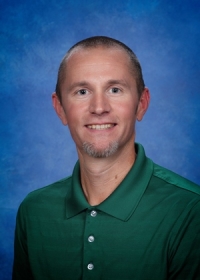 Joe is a very dedicated employee who is always advocating for our patients and is always cheerful and respectful to anyone he comes in contact with. On a daily basis, the Care Management department works hand in hand with the Physical Therapy department to determine patients' needs at home. Joe is always available to us in helping with our requests. Anytime we need a quick evaluation with a recommendation, he will jump right in and give us quick documentation if necessary. Even if it is not a patient he has on his list, he will help out when he can to find a resolution.
He is an asset to the Physical Therapy department and Kaweah Health, and is frequently recognized by co-workers, staff, patients and their families for his compassionate care. Joe is an educator by nature, not only by teaching his patients, but also by always being willing to mentor and educate other staff, students, volunteers, and new hires. Joe has excellent clinical judgement and skills, and consistently goes above and beyond for his patients. He works with some of our most medically complex patients addressing their physical, emotional, and psychosocial needs thus gaining their trust resulting in greater gains with physical therapy.
Joe is humble and is truly motivated by the relationships he establishes with his patients, their families, and the recognition he receives from these relationships. Joe is most definitely an asset to the Therapy Department but most importantly to our patients.
---
July 2019
Darius Mendoza, RN
Charge Nurse
Acute Psych
(10 Years)
Nominated by: Hilary Christian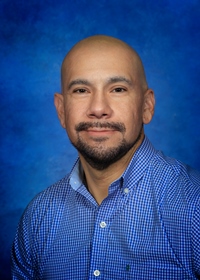 You are genuinely the most caring, selfless, vigilant, protective, hardworking, committed, loyal, and just straight dependable nurse I have ever encountered (and probably will ever encounter). You deserve so much more than what words can express. THANK YOU! You put 200% into your work and I appreciate you - You are always ready for the worst and react as though someone is about to be hit by a car. It's insane and just incredible. I am not exaggerating, I promise - You are genuinely like a guardian angel. You can handle whatever obstacles come your way and you care so much about safety with both staff and making sure the patients are being safely de-escalated. I can't express my gratitude enough and I hope that you continue to be a charge nurse because you exceed the expectations of what a charge nurse entails. I wanted to give you my upmost respect and recognition through this Kaweah Care recognition. Darius, you're a hero - Thank you!
---
June 2019
Kelly Gentner, RN
NICU
(5 Years)
Nominated by: Felicia Vaughn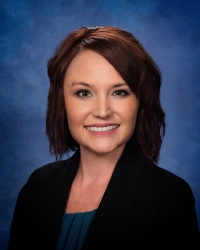 I received an email from a mother baby nurse who wanted to let me know just how appreciative she was of one of my NICU night nurses. This is what she sent me. Kelly was recently floated to Mother-Baby unit. This particular evening was extremely busy, all, and any help was much needed. Kelly pitched in as much as she could. What was outstanding and truly an example of service excellence was Kelly's compassion and commitment to her sister colleagues. An RRT situation arose on one of the mothers and Kelly just jumped in and took care of my other babies without my direction. She did vital signs, updated feedings in the EMR, performed blood sugar check and intervened with a hypoglycemic infant knowing that I was occupied with by critically ill patient. Kelly is a NICU nurse that I can trust and has always been a good resource when I have had questions about my babies. This particular evening Kelly truly displayed service excellence.
Kelly is often recognized by her peers for her helpful demeanor, her ability to share her knowledge with new staff, her commitment to her colleagues when staffing is low, as well as parent recognition in follow up surveys. Kelly has been a true win for the NICU. Please consider her nomination for Service Excellence.
---
May 2019
Shaun Bagley, RN
Admissions/Transfer, Bed Allocation
(27 Years)
Nominated by Keri Noeske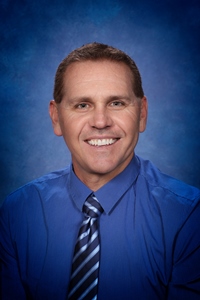 Shaun Bagley goes above and beyond to help patients, staff, and community partners. Working as an RN in the Admissions/Transfer Center, it is imperative for Shaun to maintain relationships with other regional hospitals. This can be difficult when every medical facility faces the same admissions challenges, but Shawn is excellent at building relationships and anticipating needs within our organization and others. He collaborates with specialists and other hospitals and takes the time to explain and work with them when they call for a patient transfer. His honesty, compassion, and respect for others are appreciated by all who come into contact with him. Shaun truly cares about patient outcomes and uses his knowledge and experience to continually improve patient access in the community. Even when he cannot accept a transfer (most times due to capacity issues), Shaun does everything he can to help patients and community health partners by recommending other facilities and helping them find solutions. Shaun's commitment to quality of care and fast action when it comes to patient transfers has saved at least one life. He is a valued member of the Kaweah Health team and models the behaviors we hope to see in each of our employees including compassion, strength, patience, and a commitment to excellence.
---
April 2019
Bradley Garcia
Cafeteria Worker
(3 Years)
Nomination by Ed Largoza
I had the pleasure of serving alongside Bradley at the Holiday Meal for our night shift. Bradley was professional, hardworking and extremely supportive in our efforts to feed the large, hungry masses that turned out for the celebratory meal. Even more amazing than his work ethic was his relationships with his co-workers. Person after person that went through the line stopped to give Bradley a boisterous greeting. It was obvious that the enthusiastic salutations erupted from a place of genuine respect and affection for this special individual. The friendly relationships he has fostered over the years was on full display that night!

Bradley wears a warm, infectious smile on his face and welcomes all with sincerity and good will. Bradley embodies all the tenants of Kaweah Care and his consistent high quality service makes him an ideal candidate to receive our Service Excellence Award. Thank you and job well done Bradley!
---
March 2019
Alexandria Caviglia, LVN
Float Pool (9 Years)
Nominated by: Shannon Cauthen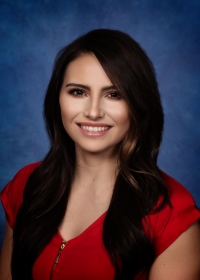 Alex is one of those individuals we simply couldn't survive without. As a Float Pool LVN, she has taken it upon herself to become certified and trained in all the therapies needed to be a valuable asset to our patients. Because she is an IV super user, a CAPD-trained LVN and a Wound Vac expert (just to name a few) she makes a great house impact nurse and the floors are always grateful to see that she is here. Because she is a great LVN and impact nurse, she gets a lot of phone calls asking for help; often bypassing her own breaks to make sure we provide optimal care for patients.
Alex is often asked to attempt or manage difficult and unpleasant tasks and she always does so without complaining. She is frequently stretched thin as she is pulled from one floor to the next, balancing one task with the next. She manages her time efficiently and makes sure everyone gets the help they need.
I am confident we do not express our gratitude to her often enough. For that reason, I would like to nominate her for Employee of the Month. I cannot think of someone more deserving.
---
February 2019
Andres Ramirez, Sr.
Sr. Financial Analyst (6 Years)
Nomination by Jennifer Stockton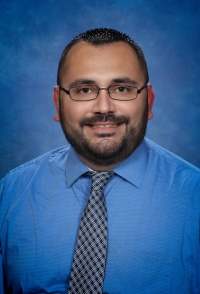 Andres celebrated his seventh service anniversary in the Finance department at Kaweah Health in January. I would like to nominate Andres for the Service Excellence Award due to his consistent exemplification of the Behavioral Standards of Performance, compassionate service, respect, communication, personal ownership, professional image and commitment to colleagues. Recently, Andres led the development of new tools to create an improved financial statement package that is now utilized by Finance leadership, the Executive Team and the Board.
Andres took on this challenge in addition to his normal scope of duties, which are already quite complex. He explored new Excel tools and watched internet videos on 'how-to' each night at home until he found the ideal and most efficient way to perform the task. Andres is now responsible for the day-to-day treasury management and debt compliance functions within Finance, but has also previously had the functions of accounts receivable reconciliation and physician and service contract management. During his tenure with each of these roles, he found ways to improve workflow and make the process more efficient and accurate.
Andres has consistently been recognized for his kind and helpful attitude as well as his great work in these areas by his peers and members of Kaweah Health's leadership and executive teams. At the same time, he is truly committed to his Finance team members. He is always willing to take the time to help any of them as the 'go-to' person for Excel in the department, even offering to conduct lunch learning sessions. He is positive, caring, professional and respectful at all times and a true role model to his colleagues. He is known for his quiet demeanor and great sense of humor. I'd like to thank Andres and recognize him for his significant contribution to Kaweah Health.
---
January 2019
Angie Pimentel, RN
Post Anesthesia Care Unit (29 years)
Nominated by Tina Clontz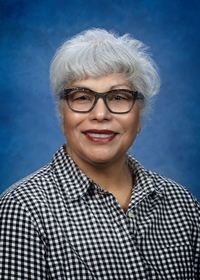 Angie is someone who exemplifies commitment to excellence. She is a positive influence for the team, cares about the community by feeding the homeless, is an excellent preceptor, has taken on UBC chair, and is a mentor to the new generation of Post Anesthesia Care Unit (PACU) nurses. Her years of experience have molded her into the kind of nurse all nurses should strive to be. I worked with her on a night when she had worked all day and was on call all night. After being awake 22 hours straight, she was as positive as the moment she walked in the prior day when we left after 7 a.m. - most nurses can't do this well. It is a pleasure to work with her and she is a great asset to the team.
---
December 2018
Robert Tercero
Patient Transport Aide (6 Years)
Nominated by Tammie Hoffman and April Matthews
Robert Tercero has worked for Kaweah Health for the last six years in patient transport. He is probably one of the friendliest people that work at the medical center. I think most people have met him and would recognize him. He brings strong assets to his role and our group, we are incredibly fortunate to have him. He is dedicated and hardworking. He is extremely organized and focused on continuously learning and developing best practices to manage routine activities both efficiently and effectively. He brings a positive high energy and a personal touch. He brings true professional attributes to Kaweah Health and genuinely cares about delivering excellent quality work. He is a vital part of the team and is a great role model for everyone. From the start, he gets to know the new hires as he goes to every hospital orientation to educate the new staff. He knows how to make the new hires feel comfortable from the start. He has been known to take new staff under his wing to make them feel comfortable by taking them out to lunch. He is always professional and takes the Kaweah Health behavioral standards very seriously. He always goes above and beyond for his fellow colleagues, patients, and visitors. Before he leaves a patients room he will always make sure they are comfortable and they are safe. He anticipates needs and does not need to be asked to spring into action. Not only is he very friendly, he is not afraid to speak up and voice his concerns whether it be a patient safety issue or holding his colleagues accountable. One of the most impressive things he does is he continually strives to improve the Kaweah Care culture around him. He is a great asset to Kaweah Health and we really appreciate him. He is motivated and positively engaged, serving as a true inspiration.
---
November 2018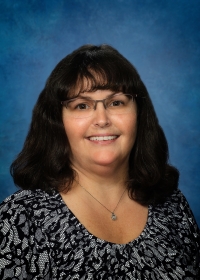 Andrea Gregory, RN
Wound Care Nurse III, Acute Wound Care Department (22 Years)

Nominated by Dean Christensen and Beth Nelson
Andrea Gregory goes above and beyond to help advice our unit with wound care. Since we have had our in house wound nurse retire, we have had to rely on Andrea for Help and advice. She is a resource for new products and proper procedures. She is always available to talk to and consult with. I cannot think of a better person who represents Kaweah Care than Andrea.

Andrea has been recognized on multiple occasions for going above and beyond to help advise staff on wound care. Whether it is in the moment on the unit, or in a UBC or Unit Staff meeting, or a formal educational offering, Andrea has consistently made herself available to staff to help elevate their understanding and ability to care for wounds throughout our organization. She will stay at the bedside and help staff learn how to apply a new or difficult wound vac dressing, and answer questions until they feel comfortable and capable to continue with the care on their own. She is an expert in her field as a Certified WOCN, and recently precepted a nurse from Valley Children's Hospital here to gain the clinical hours she needed to completed her WOCN as well. Andrea consistently goes above and beyond to provide excellent wound care for our patients and to help the staff and providers understand how to care for the patients. She is compassionate, committed to colleagues, and provides consistent support and communication for staff, as a patient advocate.
---
October 2018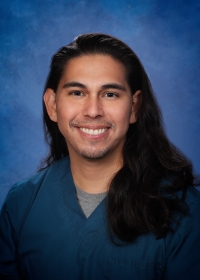 Rudy Gonzales, RN
Lead Mentor, Emergency Department
Nominated by Erin Marquez
Rudy has been a huge asset to the Emergency Department (ED) over the last several months. He recently took on the role of lead mentor in the ED, but he always goes above and beyond when it comes to helping out our staff. He is our Unit Based Council (UBC) chair and is very active in our staff meetings, our CUSP team, as well as orienting all of our newly hired nurses. Rudy has made it his mission to provide better initial training for our newly hired RN staff. He also helps to organize the Kaweah Health booth at the local downtown farmers' market. You never see Rudy without a smile and a warm greeting. He is amazing with our patients and is someone who exudes compassion for everyone. He is a phenomenally caring person and truly cares for every soul he comes into contact with. It's always important to Rudy that EVERYONE (staff member, patient, family, etc.) feels special and welcomed into the ED. Our department truly would feel a void without Rudy.
---
September 2018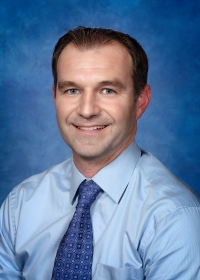 Blake Bartlett
Pharmacist, ISS Applications Services
Nominated by David Crowther
Blake is a strong example of compassionate service, commitment to colleagues, respect, and personal ownership. He regularly sacrifices his own time and effort to assist colleagues with drug shortage management. Blake not only assists colleagues with the IT tasks that are his direct responsibilities but also takes the time to explain things and teach everyone, so we can better understand the situation, systems, etc. It is very apparent that Blake is committed to patient care, Kaweah Health, his colleagues, and the community. He always shows great respect and professionalism even in difficult/heated situations. Seeing Blake's qualities and work ethic makes us want to be better in our role.
Blake is always so helpful when taking care of computer issues. He combines his desire for IT work with a thorough knowledge of therapeutics. Blake makes things right usually fixing items that day. He checks with stakeholders for possible unanticipated problems, and then checks back for feedback on the results.
Blake has worked diligently on correcting and clarifying potential pharmacy-related order issues identified after KD*HUB go-live. Even prior to KD*HUB go-live, you could count on Blake for prompt responses and follow through to pharmacy-related ISS inquiries. Blake is accessible and quick to respond. Blake's clinical experience and IT skills make him an excellent resource. Blake's personality is easy-going and pleasant. Blake's can-do approach is appreciated.
He is an excellent communicator, with a great attitude and contributes great work!
---
August 2018
Shannon Cauthen
House Supervisor
Nominated by Ed Largoza and Beth Nelson
Shannon is one of those dynamic individuals that embodies Kaweah Care. As a House Supervisor, she carries a massive amount of responsibility in overseeing the activities of the medical center. In this role, she serves as a tremendous resource for our patient, clinicians, support staff, and leaders. Ms. Cauthen always keeps our patients well-being at the center of her decision-making while still respecting the perspective of families, employees and physicians. She also serves as an advocate for our staff; regularly bringing forth ideas to boost staff support and encouragement. Shannon is a proponent for collaboration and high-quality communication, and actively involves the necessary parties when dealing with large scale issues.
She is a superb mediator that uses her diplomacy and grace to massage tension-filled situations and bring about compromise and a deeper mutual understanding. Many of us have witnessed Shannon's problem-solving talents as she routinely diffuses hostile patients with quick thinking, active listening, and kindness. She also helps manage interpersonal conflicts amongst our team members and is a strong proponent of teamwork and unity.
Shannon is never scared to think outside the box and the positive reputation shes earned over the years allows her ideas to be seriously considered. Her broad vantage point as house supervisor helps her identify challenges related to ineffective processes. In her role, she also serves as a reminder of our behavioral standards of performance and willingly has crucial conversations if ownership or accountability is lacking. Although Shannon has a lot of authority and autonomy, she is humble, and acknowledges her decisions aren't always perfect. She takes ownership and doesn't dwell on the negative, but uses every challenge as a launching point to be better.
Shannon is an exemplary employee and is greatly deserving of being celebrated as Employee of the Month.
---
July 2018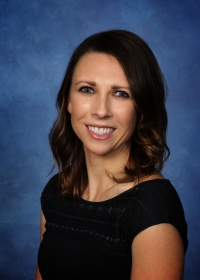 Tara Norman, PT III
Physical Therapist (10 Years)
Nominated by Keri Noeske
Tara is a champion for every rehab patient and every rehab team member. She is always ready to bring new education, ideas and energy to a group. Tara makes contact with most of the nurses in our district through the stroke class. She shares insight to patient care in a manner that makes sense for people in their roles. She teaches the stroke class, the advanced transfer class for the rehab team and has helped to start a research committee with rehab.
Tara is a highly skilled and extremely knowledgeable clinician that provides exceptional patient care. She is continually being recognized by her patients and peers for the work she does to help each patient achieve the most they can while in her care. She also continually seeks growth and advancement and has become our therapy clinical educator this past year, doing this about 25% of the time and is very accountable in this role in achieving goals and completing projects. I highly support her in receiving this nomination.
---
June 2018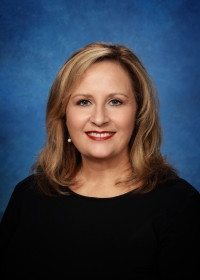 Christy Kennedy, RN, ASC
Registered Nurse (16 Years)
Nominated by Maria Howe
Behavioral Standards of performance:
• Compassionate Service: kind and caring to all patients and family
• Respect: considerate of coworkers and patients privacy
• Communication: complete and thorough communicator
• Commitment to Colleagues: Chris checks on her days off to be sure we are staffed, often comes in extra to help

I have worked with Christy Kennedy for many years and her passionate commitment to patients, patient families and coworkers is exemplary. She has helped direct our ASC team throughout our remodel transition, as we move floors and manage patients through their surgical process. She is calm and competent in a critical situation. She has been a good friend and coworker for many years, for thisIi am very thankful! Thank you for your tremendous kind and compassionate care!
---
May 2018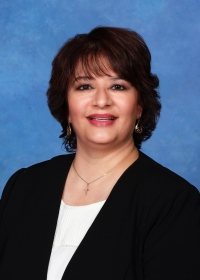 Maria Marquez, RN
2 North (29 Years)
Nominated by: Rebecca Vieira
It gives me great pleasure to nominate Maria Marquez for employee of the month. She has been an employee of Kaweah Health for 29 years. 17 of those years I had the pleasure of working with Maria. In that time, I have been witness to what an extraordinary person, nurse, and colleague she is. When I think of a person that I would want to emulate and who I admire the most, it would be Maria. She never ceases to amaze me.
First let me discuss her work ethic. There is no job to big or small that she cannot tackle. Most nights you can find her; at her patient's bedside holding their hand, comforting them, or educating them about their diagnosis. With her selfless character, you can find her filling the role as a CNA for her patients. Giving total patient care, most of these shifts. Not because she has too, but because this is just the character and work ethic she has. She is the nurse that I want by my side, during those long difficult nights. When you need help she is always there to lend a hand. If I or my loved one was a patient. I would want Maria to care for them. She is the most selfless, humble, and compassionate person I have ever met.
She has taken care of her elderly parents for over 9 years, while maintaining a full time job, and juggling the role of a single mother. Rarely missing a school function, even working most weekends just so she could be home during the week for her boys. She is always helping others and puts the needs of others before her own. When my mother was in the final hours of her life, it was Maria who was there for me in the middle of the night. During her funeral when I was a loss for words it was Maria that spoke for me and said the things that I had no voice for.
As an active member of CUSP/UBC. She has taken a lead role in projects like Glucommander. Helping to develop algorithms and education for better patient outcomes. She has helped to revamp our NODA program (No one dies alone).So that no patient would be alone in their final hours of life. She has been a mentor and preceptor to new nurses. She is Stroke certified and has her National certification in medical surgical nursing. She is hoping to obtain her Heart failure certification and eventually her BSN.
Thank you Maria for being a fantastic Nurse, mentor and coworker. Your selflessness, compassion, and dedication to nursing, truly reflects the spirit of this award.
---
April 2018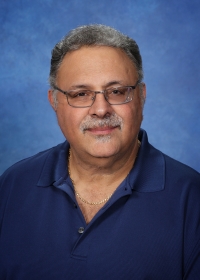 Bradley Donabedian, Respiratory Therapist (16 Years)
Nominated by: Shannon Anguiano
Brad is an awesome person to work with; he always has a positive attitude and makes your day awesome no matter how hard it might be going. He is a hard worker always helping us on answering call lights and helping take out dirty linen bags. He is a great lead Respiratory Therapist at South Campus. The staff and patients all love him. He always has a positive attitude and a warm smile. He spends the extra time needed at the bedside, making the patients and families feel very well cared for. Brad in just an awesome person to work with and we are glad to have him on our unit. It is a pleasure to work with him.
---
March 2018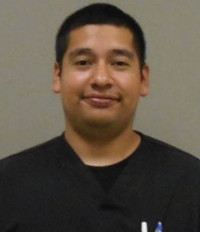 David Gonzalez, CNA, ICCU-3W (3 Years)
Nominated by: Stacy Delgado
I have worked with David for a number of years, and without a doubt he goes above and beyond for others. Patients love the compassionate courteous care he provides. 3 West is an incredibly busy floor, with patients constantly being admitted or transferred. David takes everything in stride and will go out of his way to provide a helping hand. David never complains about his workload or the time constraints we are sometimes under. I have seen him walk up and down the halls of our unit looking for nurses who are in need of some help. When stressful situations, such as code blues or RRTs occur, David will calmly jump right in and make himself available to help any way he can. From performing chest compressions to emptying Foley catheters, David always has a can-do attitude. He is currently doing his pre-requisites for the College of the Sequoia's Registered Nurse (RN) program, and in my opinion, David will make a phenomenal RN one day soon. We are very fortunate to have him here on 3 West. Thank you David for all that you do.
---
February 2018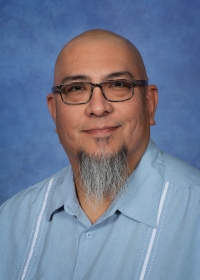 Eric Encinas, ED Tech II (14 Years)
Nominated by: Patricia Smith
I have worked with Eric for years. He is consistent in the great care he gives all patients and his interaction with his coworkers. With Eric on my team, I know my day will be better and easier. Eric has very good assessment skills. I know that if something is abnormal with a patient, he has double checked the vital signs or done whatever is needed to further investigate the issue. Many times he has been the first to notice that a patient is in trouble and alerts staff immediately and intervenes as necessary. Eric is kind and gentle, which seems to not be automatic these days, but one of the most important things we can do for our patients. I cannot say enough good things about Eric in this form. He deserves to be recognized in every category every day and he is a real Rock Star.
Eric is an excellent, long term emergency department technician who has excellent skills and can be relied upon to do whatever is needed to take the best care of our patients! Keep up the great work.
---
January 2018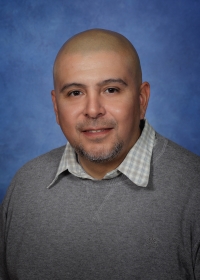 Kevin Rodriguez, PT III, O/P Rehab-CCPTS (19 Years)
Nominated by Cynthia Lee
Kevin is truly an asset to this organization and hands down deserves the honor of being named Employee of the Month. His caring attitude and "going above and beyond" in sharing his knowledge and expertise are qualities that shine and Kevin certainly sets this example. He is always willing to go the extra mile involving your care.
Kevin offers compassionate service by caring for you as an individual and cares tremendously about his profession. He is always respect and takes personal ownership very seriously. You know right away that Kevin loves his job and is willing to do all he can to see that your health is top quality and your goals are reached. Additionally, Kevin will search for articles regarding your injuries and shares what he has discovered with you in order for your treatment to be the best it can be.
---
December 2017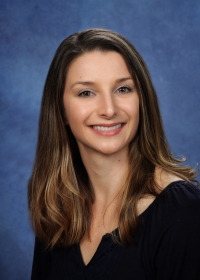 Yvette San Souci, RN, CVICU (7 Years)

Nominated by Pinky Rose Calica
Yvette San Souci has been nominate because of the insight, integrity and competence she utilizes daily and that have saved many lives. Yvette is always well prepared and diligent in the care she provides to the complex patients we care for. Yvette plays a dual role on our unit as team lead and bedside nurse. She exemplifies teamwork and is always willing to lend a helping hand. One night, Yvette took over care of a rapidly declining sick patient who had a doubtful prognosis, she infused over 100 units of blood products on her shift playing a major role in saving their life. Recently, our nurse staffing was dramatically limited, but Yvette did not hesitate to come in with short notice to take care of a very sick patient. No matter the situation, Yvette always has a great attitude and is compassionate with all patients. She is a role model to all nurses and is a great asset to the CVICU department.
---
November 2017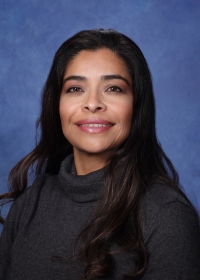 Monica Contreras, LVN, Sub Acute (5 Years)
Nominated by: Yvan Nava Torres
Monica never stops working. She helps other nurses with patients that are not assigned to her. She always shows compassion and treats patients like she would treat her family. Always gives more than what is necessary. She is also a great teacher and never stops teaching the rest of the licensed staff, whether it be LVN's or RN's. Monica is non-stop. She is always busy with patients, helping her team, reviewing charts, learning, or teaching. She connects with our multidisciplinary team to help provide quality care to all of our residents. She works nights so she will leave messages, emails, or uses the MD binder to communicate. She does not leave a "stone unturned." She is thorough and her team can count on her to always follow through. She advocates on behalf of the residents to improve the care that they receive. She is not afraid to ask questions or speak up when there are concerns. These are only a few of her attributes. Monica is a true team player.
---
October 2017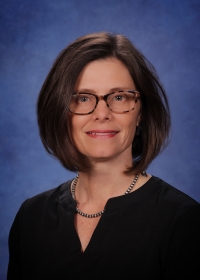 Maile Headrick, Clinical Pharmacist (11 Years)
Nominated by: Members of the Pharmacy Department
This nomination is being submitted on behalf of a number of Pharmacy Department team members who are grateful to work with clinical pharmacist team member Maile Headrick. We are fortunate that Maile joined our team in August of 2006. Her strong clinical knowledge base and critical care experience positively impacts the quality of care provided to our patients. Maile is an engaged member of the team and on a consistent basis takes the initiative to improve procedures and systems as needs are identified. Examples of this include her work in establishing policy and procedures, order sets and/or institutional guidelines to promote safe and effective use of medications. If it involves a low volume, high risk, problem-prone medication use, you can bet that Maile has been involved behind the scenes in a very important way.
Maile is highly respected in the department by nursing staff and physicians. She is dependable and resourceful in her role as a pharmacist and is very much a team player. Her contributions to the department have made an important impact in progressing the practice of pharmacy and improving patient safety. She always puts our patients first. She has an incredible work ethic, sharp mind, and is committed to professional development. We are so proud and grateful to be able to call her a colleague.
---
September 2017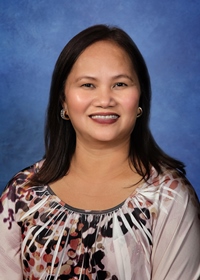 Myrna Watson, CNA, TCS (10 Years)
Nominated by Mona Chavez
Myrna Watson is an outstanding certified nursing assistant. She is always ready to work and ready to help her co-workers at a moment's notice. Myrna never complains how tired she is or if she is frustrated. She always has a smile and kind words to say to anyone she sees. Myrna makes sure her patients always have a clean bed once they are up. She goes above and beyond making sure her patients are comfortable and taken care of.
Furthermore, Myrna is an excellent team member. She is very quiet, but goes about her day always busy helping patients. When she is not doing tasks, she is talking to the patient or their family. Myrna is a great person to work with, I am thankful for her. She is truly a compassionate and caring CNA.
---
August 2017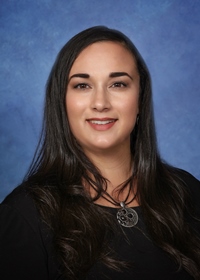 Sabrina Gomez, HIM Systems Analyst (12 Years)
Nominated by: Anita Rizzardi-Jepson
BEHAVIORAL STANDARDS OF PERFORMANCE:
- Respect: Always courteous and respectful to colleagues.
- Personal Ownership: She pays close attention to all details and meticulously accomplishes assignments requested of her. Commitment to Colleagues: Always willing to go that extra mile for her fellow colleagues.

Sabrina helps in a variety of areas. She is knowledgeable, energetic, optimistic, and willing to go the extra mile to see that a project, or request, is not only completed, but done correctly. Her assistance with the Cerner/3M/360 project has been invaluable for the coding section of the HIM Department! We feel fortunate to have her working here at Kaweah Health.
Sabrina is an invaluable member of the team. She is energetic with enthusiasm that is contagious. She volunteers and is up to any challenge. She has taken on her role in the Cerner project with positivity and a can-do attitude.
---
July 2017
Damon Rolfo, Maintenance III (5 Years)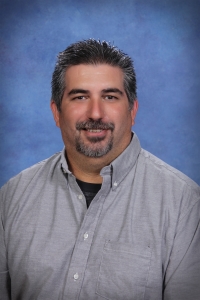 Nominated By: The Marketing Department
Damon is one of those rare individuals who brings a smile to the face of everyone he encounters. Damon is always ready with a smile and a "yes, of course" response to each request made of him. He is ready and willing to offer assistance along with his creative skills to help our team make each event special and unique. Not only does he complete his duties through the typical work day, but he offers his craftsman skills to construct unique decorations, or something as simple (to him) as assembling a bicycle for the blood donor drawing on his personal time.
Over the years, the Marketing Department has asked Damon to do a myriad of projects from making cut-out boots to wrought iron flower stands. He does these projects on his own time and with his own equipment. Damon also is a great team player at work. When asked to assist with special projects such as setting up the Christmas decorations, he helps out by picking up the supplies at the warehouse and teaming up with the volunteers to get the job completed. We have watched him work with others on his team and he is always smiling and has a great team spirit. He is safety conscious and he always has a great Kaweah Care "can do" attitude. He goes out of his way to help others whether it is staff with projects and repairs or our guests and getting them through the maze of hallways. He has been observed interacting with staff as he makes his way through the halls, and they all continue on their way with a smile. He has even been observed paying for a selection from the vending machine for a patient and a patient's family when they didn't have quite enough money.
Damon is truly the epitome of Kaweah Care. He does his work with passion, he is compassionate and very professional and represents our District well in the community.
---
June 2017
Sean Nourie, IT Support Technician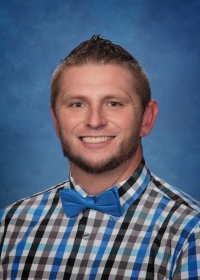 Nominated by Jessica Uriarte, Patient Access Specialist
Sean is always very professional, respectful and courteous. When assisting his colleagues, he goes above and beyond by always being very helpful whenever anyone needs anything from ISS (Information Systems Services). As a great team player, he presents himself in a friendly manner and excels in his position by always asking if we need anything and he is always willing to lend a hand.
Recently, Sean worked very hard to help set up computers for the Patient Access department's move to the new main street call center. For this, Sean is deserving of recognition for being so outgoing and helpful with outstanding support and technical skills.
---
May 2017
Carolyn Roberts, Pharmacy Tech Biller (12 Years)
Nominated by: John Deans
Carolyn did a great job helping me get a script refilled for my wife. I always have trouble getting the doctor's office to send the refill over, and my wife was out of her medication. The doctor's office said they called it in but when I called the employee pharmacy, they had not received anything. I asked Carolyn if she would help me out and call the doctor's office and see if she could get it, and she did. Carolyn did not know that my wife is taking care of her parents who have Alzheimer's and she has trouble sleeping without her medication, so you really did a great thing for us! You went above and beyond to help and I appreciate
---
April 2017
Daniel Florez, EVS Aide (5 years)
Nominated by: Kayce Cornelius-Senseney
Behavioral Standards of Performance: Daniel always displays respect towards our manager and all employees. He is very kind and respectful. In communicating, Daniel always lets us know if there are any problems within the environmental services office (i.e. our paper towel dispenser is broken). Regarding safety, Daniel always makes sure when he is cleaning, he does not leave anything lying around that someone may trip over. Aslo, Daniel displays a professional image by always looking clean and neat in his uniform.
---
March 2017
Winfred Lumapas, Registered Nurse, 3 SOUTH (2 Years)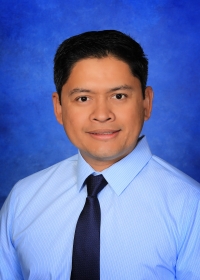 Nominated by: Ed Largoza
Winfred regularly receives positive comments from patients about the wonderful care he provides. He is the care provider who is most frequently mentioned by name for his fantastic care. Patients comment that Winfred is a standout amongst stars because he is so well-informed, genuinely concerned, and has a terrific bedside manner. Winfred always asks, "Is there anything else I can help with?" and takes the time to answer all questions and ensure patients fully understand what is happening. In addition, his teammates enjoy working alongside him as he is always helpful, respectful and kind.
Winfred practices his profession with humble confidence and embodies the Kaweah Care values we promote. He is a highly-valued team member that is well-deserving of the Service Excellence Award.
Thank you Winfred for what you do for our patients, for our community, and for Kaweah Health!
February 2017
Vernon Brunges, Registered Nurse, CVICU (8 Years)
Nominated by: Brittany Wedderburn and Felix Ortega
Vernon is exceptional. He has extreme passion for his job. He is always seeking out learning and teaching opportunities. He is a pleasure to work with day in and day out and he is never short of compassion when it comes to patient care.
Over the last year he has taken on the most difficult patients in CVICU, while working extra multiple shifts in a row. Recently he again proved his value to Kaweah Health by maintaining over a week with a patient on multiple vasoactive medications, CRRT, ventilator, IABP, all while providing the best care for not only the patient but for the patient's family as well. Once the patient's care was completed on our floor, the family sought out Vernon to thank him personally for his compassion and dedication to their loved one.
---
January 2017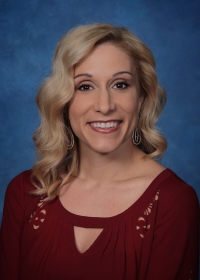 Tiffany Quintyn, Registered Nurse, ICU (12 Years)Nominated by: Eileen Paul, RN
Tiffany is well deserving of being recognized for her professional accomplishments and dedication to her peers and patients. Tiffany became certified (CCRN) recently and has begun filling in as Team Lead, RRT Nurse and mentors new ICU staff. Tiffany makes sure all are welcome and if we have any nurses that float to the unit, she ensures they are supported and know their resources well.
Tiffany is knowledgeable, caring and thoughtful of the needs of the unit, staff and patients. She is ALWAYS the first person to volunteer to help her co-workers, even if the task is not a fun one. As team lead and RRT RN, she is always moving, making sure that staff have had breaks or lunches. She makes sure to check in with staff and ensures that they feel supported. She leads by example and always has a kind word of encouragement and remains positive in the good and difficult times. It is a pleasure to work with someone with such dedication and pride in her profession and unit.
---
December 2016
Lisa Reid, Registered Nurse, 2North (7 Years)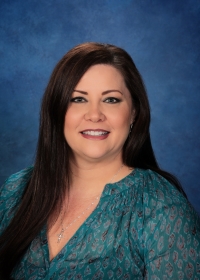 Nominated by: Ashley Mora
Lisa is an amazing nurse and colleague! She has so much
knowledge to share with all of the nurses and she is definitely a role model on the unit. No matter how much stress she is put under, or how busy she is, she is always there to lend a helping hand and give advice. Moreover, Lisa is a team player and consistently displays professional responsibility in the work environment. As a charge nurse, it is comforting to know that you can approach her with any questions or concerns regarding a patient and she will assist you in finding an answer to the best of her ability. Furthermore, Lisa's years on the floor have helped her gain the knowledge of our systems at Kaweah Health, and have provided her with the needed relationships to assist in the smooth operation of our unit. She is most definitely an asset to our organization and unit.
---
November 2016
Shannon Anguiano, RN, Unit Secretary/CNA Sub Acute (6 Years)
Nominated by: Elisa Venegas and Andrea Dowell
Each month the Sub Acute Unit nominates a staff member to be the unit's employee of the month by entering all of the Kaweah Care submissions into a drawing. In the last drawing, Shannon had eight Kaweah Care entries! She had the most Kaweah Cares by far. The common denominator in all of her Kaweah Care comments is that Shannon is always helping. She works extra hard to make sure that patients are showered in a timely manner. She makes sure patients' needs are met promptly when their assigned nurses are busy. Shannon is regularly assigned as Unit Secretary but will help her team by taking an assignment and even coming early to help the night shift. Her hard work shows how important patient-centered care is to her.
Shannon is always willing to help out the CNAs on the floor. She is always doing more than expected. She not only helps days, she helps nights. She will give extra showers, helps with rounds, and is always there to give a helping hand. She always is smiling and upbeat.
---
October 2016
Abel Madrid, RN - Critical Care Float Pool (22 Years)
Nominated by: Jemimah Ostrea
Abel deserves this award due to his ability to provide help, support, and guidance to his co-workers without waiting for co-workers to ask for help. He jumps right in to help a co-worker having a busy assignment without any hesitation.
For example, I had a very critical patient who was actively bleeding and was very hypotensive. Abel came in to help me put an OG (orogastric) tube after the patient's procedure. He also helped me clean my patient so that the family, who were very stressed and emotional, could see that their loved one was made comfortable and clean. He also communicated with the doctors on my behalf about the current status of the patient and put in telephone orders to change the status of my patient from DNR to comfort care.
Abel helped me throughout the process of the patient's last few hours of life. He helped me to take care of the family's needs, patient's needs, and most of all, his colleague's needs, in making sure that the family and patient was provided the best care possible. These are the reasons why Abel is deserving of this service excellence award.
---
September 2016
Susan Angulo, RN - Kaweah Health Specialty Clinic Clinic (5 Years)
Nominated by: Janet Delgado
Susan has shown enthusiasm and commitment to the development of this new service line at the CDMC. Having come from an acute inpatient area to our clinic, which is the interface to the community, she brings her diverse skill set, particularly that of critical thinking.
Every day in the CDMC is a new adventure. Whether I ask Susan to set up a heart transplant consultation, emergently treat a patient experiencing acute heart failure in our outpatient setting, or teach a patient for the 3rd time on how to use a scale to weigh themselves daily - she completes the mission with grace and enthusiasm.
I would not have enough hours in my day to write out the number of Kaweah Care Recognitions of which Susan is deserving. Which is sad, because we at the CDMC have learned to expect an extremely high level of functioning from her as a daily occurrence. In her humble, yet professional manners, Susan Angulo raises the bar for professional nursing. Please celebrate her strengths and the example she sets daily for us all.
---
June 2016
Melissa Marroquin, Cardiac Services - 2N (7 Years)
Nominated by: Dainty Thomas, Kali Martinez and Jennifer Farrell
Melissa is an exceptional charge nurse and continues to be an outstanding team lead. She is always very respectful of her coworkers and patients. It is not uncommon for her to go above and beyond to help her colleagues by continuously communicating with all floor nurses to keep apprised of what is needed on the floor. She finds the time each day to help floor nurses while still managing her tasks as a charge nurse. Furthermore, Melissa will stop what she's doing to help answer call lights. She is knowledgeable, resourceful, efficient, hardworking, compassionate, and you can always count on her. She always comes to work with a positive attitude and a smile on her face!
---
May 2016
Chanh Saelee, EVS, (21 Years)
Nominated by: Eileen Paul
They say you never know what you have until it's gone... Well, recently our housekeeper Chanh was on vacation for 9 days and boy did we learn this first hand! Most people don't even notice when their housekeeper is out; we do! Daily, Chanh gets all of the trash on the unit emptied, she cleans EVERY room (floors are mopped, counters wiped, furnishings polished and sharps containers emptied; without being asked). At least 2 times a week she vacuums the entire unit; wipes down windows, nurses' station counter tops, dusts vents, scrubs sinks, keeps the break room spotless (unlike us RN's, toilets scrubbed, always plenty of toilet paper and toilet seat covers and makes sure that the laundry carts are being emptied. During the time she was away, these things didn't happen :( We are SO glad she chooses to come to work with us in the ICU!
---
April 2016
Pinky Rose Calica, Charge Nurse - CVICU (7 Years)
Nominated by: Brittany Wedderburn
Pinky Calica is hands down one of the best nurses I've had the pleasure of working with. Pinky takes on many professional roles: charge nurse, teacher, preceptor, coworker, friend and she excels at them all! Pinky led our team during a difficult and critical recovery of an open heart patient last night with ease. Her poised leadership creates a sense of security amongst the team even in the most chaotic situations. She was caring, compassionate, and most importantly professional in every aspect. She is a tremendous co-worker and leader and an invaluable role model for the unit. We would be at a loss without her. Keep up the good work!!
---
March 2016
Cynthia Degroot, RN - ICCU, 3W (9 Years)
1st Nomination by: Mick Hilvers
"Tonight Cynthia made my night possible by staying nearby and helping with my very ill patient despite having her own assignment. When my patient took a turn for the worse, she stayed to help her stay comfortable and reassure the family while she passed away. She was a huge help and a great example of an RN and leader. The family wants her to know how much they appreciate her presence and vigilance. She is always an excellent caregiver, top notch leader, caring nurse and overall perfect example of Kaweah Care."
2nd Nomination by: Stacy Delgado
"I have had the chance to work with Cynthia on multiple occasions and I can say without a doubt that she is one of the hardest working, most compassionate nurses I have come across. She is so helpful and caring. Even when she is drowning with her own patients she can be counted on to provide a helping hand. Whenever I float to 3W and Cynthia is there I know I will have a good night because she will be there to answer questions or help me figure out what needs to be done first. Thank you Cynthia for all that you do."
---
February 2016
Kari Moreno, RN - Med Surg
Nominated by Todd Eshpeter
"When I was behind, Kari stepped up and discharged a patient for me. This not only made the patient very happy, but allowed me to get home to my family on time."
Additional Comments by April Matthews
"It was no surprise to me when I was informed that Kari was selected as a service excellence award winner. Every day Kari shows up with a smile and a great attitude. Kari is someone who gives 110% every day, every time, not just to our patients but to her co-workers. She is one of those people who you can tell got into nursing because she wanted to help people. She is kind, compassionate, empathetic, and has the ability to comfort even the most difficult patient. Just last week we had a very difficult patient, that even the doctors were having difficulty dealing with, but Kari went in and worked her magic. The patient was so pleased with her that even when she moved off of the floor she still called Kari for advice and to advocate for her. This is not an uncommon reaction to Kari; her file is filled with patient compliments. Her enthusiasm and her ability to onboard her co-workers has resulted in improved team moral both during work hours and off. It is not uncommon to see Kari literally chasing after doctors to get orders for her patients, or watching her make multiple phone calls to be sure her patients have everything they need. Kari is a key player in making sure the CDU is successful not only by her good work at the bedside but also by being a member of the UBC. Kari is a wonderful example of Kaweah Care, from walking a lost patient to helping a co-worker in a time of need; she continues to impress me every day."
---
January 2016
Nadia Ruvalcaba, RN - 3W
"Nadia is one of the dependable charge nurses 3W has. She is always willing to lend a helping hand. 3W can get incredibly busy and when Nadia is charge she makes it a point to be in the room with the floor nurse when the patient arrives. She always greets the patients in a respectful manner. I've worked with a lot of different charge nurses throughout the hospital and Nadia is a step above the rest. She is not only an advocate for her patients but also her nurses. She is a great nurse and I hope to be as great a nurse as her one day. 3W is lucky to have her," Stacy Delgado