Current and Past Residents
CURRENT RESIDENTS:
---
Steven Nguyen, PharmD
Steven Nguyen, Pharm.D., is a PGY-1 Pharmacy Resident at Kaweah Health. Steven received his Bachelor of Arts in Classical Civilizations at the University of California, Irvine and Doctor of Pharmacy from Marshall B. Ketchum University. His clinical interests include emergency medicine, critical care, and internal medicine. In his free time, Steven enjoys spending time with his dogs, doing outdoor activities, cooking, and playing board games with his friends.
---
Hosna Tabatabaifar, PharmD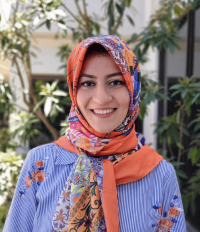 Hosna Tabatabaifar, Pharm.D., is a PGY1 Pharmacy Resident at Kaweah delta Health Care District. Hosna received her Doctor of Pharmacy from University of California, San Francisco School of Pharmacy and her Bachelor of Science in Pharmaceutical Chemistry at University of California, Davis. Her clinical interests are in internal medicine, pain management, critical care and infectious disease. In her free time, Hosna enjoys spending time with family and friends, hiking, and traveling.
---
Past Residents:
2019 – 2020 Residents

Candice Manabat, PharmD

Current Position: PGY2 Critical Care at Santa Clara Valley Medical Center in San Jose, CA

Catherine Trinh, Pharm.D.

Current Position: Clinical Pharmacist in Pain Management at Kaweah Health
2018-2019 Residents

Daniel Nguyen, PharmD

Current Position: PGY2 Med Safety at UC Davis Health in Sacramento

Jason Palacio, PharmD

Current Position: Clinical Pharmacist in Acute Care at Sierra View District Hospital in Porterville, CA.
---

2017-2018 Residents

Clarie Kim, PharmD

Current Position: Clinical Pharmacist in Acute Care at Kaweah Health
Email address: wkim@kaweahhealth.org

Khushi Gill, PharmD

Current Position: Ambulatory Care Pharmacist at Kaweah Health
Email address: khgill@kaweahhealth.org
---

2016 - 2017 Residents

Sharanjit Kaur, PharmD

Current Position: Clinical Pharmacist in Acute Care at Kaweah Health
Email address: shakaur@kaweahhealth.org

Mee Moua, PharmD

Current Position: TOC pharmacist at Mercy San Juan Medical Center in Sacramento, CA.
Email address: mmoua@kaweahhealth.org

---

2015 - 2016 Residents

Sarah Walden, PharmD

Current Position: Clinical Pharmacist in Pain Management at Kaweah Health.
Email address: swalden@kaweahhealth.org

Samantha Yeates, PharmD, BCPS

Current Position: Current Position: Acute Care Clinical Pharmacist at Mercy General in Sacramento, CA
Email address: syeates@kaweahhealth.org

---

2014 - 2015 Residents

Chris Park, PharmD, BCGP, APH
Current Position: Clinical pharmacist in Ambulatory Care at Caremore Health in Placentia, CA.

Mara Young, PharmD, BCPS
Current Position: Clinical Pharmacist in Acute Care at Kaweah Health
Email address: maryoung@kaweahhealth.org