Nurse Open House
Don't miss Kaweah Health's OPEN HOUSE
Journey to Care
Calling all Registered Nurses, Licensed Vocational Nurses and Upcoming Nurse Graduates!
If you have any interest in working at Kaweah Health, here's your chance to meet unit managers and tour our hospital. Come chat with a nurse recruiter and identify areas of interest. A unit leader will take you on a personalized tour. No pre-registering, no application — just show up and get the answers to all your questions through a relaxed, no-pressure introduction.
You'll learn first-hand why so many have picked Kaweah Health to pursue their career in healthcare, and why Kaweah Health was named Healthgrades® America's 100 Best HospitalsTM for 2023.
Where and when to meet our nurse recruiter
Come to the Acequia Tower Lobby at 303 W. Acequia in Visalia, between 2 PM and 4 PM on the last Thursday of every month.*
Where to park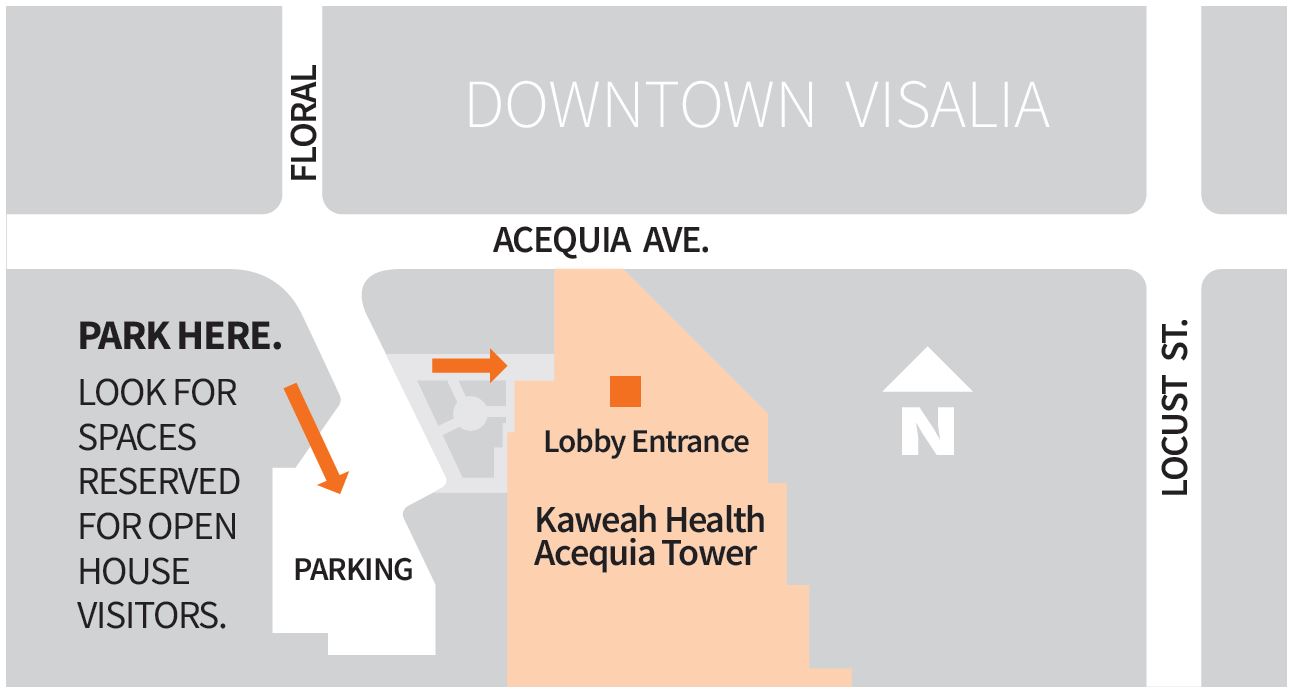 ---
Kaweah Health's OPEN HOUSE Journey to Care happens on the last Thursday of every month between 2 PM and 4 PM starting September 28, 2023.

For more information, call (559) 624-2274
Or Email: NurseRecruitment@KaweahHealth.org
*Program may be discontinued at any time without prior notice.