Shelly Cox
Author:

Shelly Cox

Date Submitted:

Sep 19, 2017

Category:

Cancer Care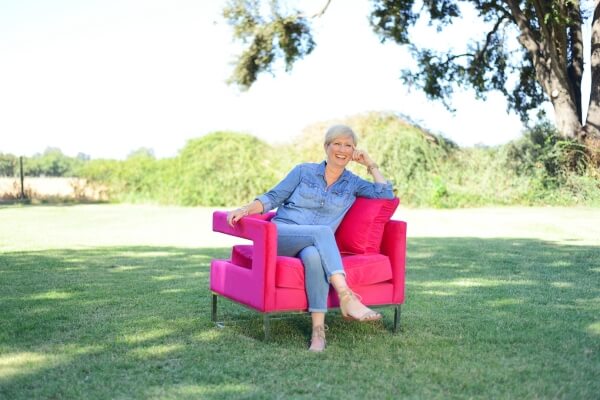 The news wasn't completely unexpected, but still untimely, coming just a day after Shelly Cox celebrated her 44th birthday.
Shelly had been officially diagnosed with Stage 2 cancer in her right breast.
It was a rapid development for Shelly, who roughly a month earlier, in November of 2015, had undergone a yearly physical with her gynecologist, Dr. Douglas McKee, that revealed no health issues.
But not long after her visit with Dr. McKee, Shelly discovered a lump in her right breast.
"I wasn't too worried about it since I knew I had a mammogram coming up in a couple weeks," said Shelly, a Visalia resident who worked at the time as a receptionist for Dr. Alex Lechtman, a local plastic surgeon. "I felt if there was something there, the mammogram will detect it and we'll move forward."
After the mammogram did detect a problem on her left breast rather than her right, Shelly was concerned and had her boss, Dr. Lechtman, check again. He found the suspicious lump on the right breast, which prompted a second mammogram and a breast ultrasound that confirmed the tumor was where Shelly felt it.
Dr. Lechtman then referred Shelly to Dr. Russell Dounies for biopsies. The results showed a 3.5-centimeter growth on her right breast but nothing in the left.
For her chemotherapy treatment, Shelly turned to an old friend, Dr. Shu Hsu at Sequoia Regional Cancer Center. Hsu, who Shelly had once worked for as a receptionist, had just come out of retirement.
Based on what she had heard during her 20-plus year career in the local medical field, Shelly knew she had access to quality care right in her community with Dr. Dounies, Dr. Hsu and the Sequoia Regional Cancer Center.
"In all honesty, across the board, the care was excellent," Shelly said. "I had an awesome team from beginning to end."
Dr. Hsu provided Shelly and her husband, Mike, with all the information on the cancer she was dealing with and the medications he planned to use. One, Perjeta, proved instrumental in targeting the tumor and shrinking it enough so that Dr. Dounies could take it out without having to remove the breast. The other medications blocked chemical signals to keep the tumor from growing uncontrollably and weakened or destroyed cancer cells by damaging the genetic material in the cells.
Shelly underwent six chemo treatments over an 18-week period, each lasting six hours. By the time Shelly completed chemotherapy, the cancer was no longer detectable.
Dr. Dounies still went in and cleaned out the area where the cancer had been while also removing six lymph nodes.
Following that procedure, Shelly underwent six weeks of radiation - 28 treatments in all - with Dr. Youssef Hanalla.
"That was more of an insurance policy," Shelly said. "Because I did keep my breasts, by doing radiation, if there was any chance of cancer being anywhere that would stop it."
Shelly's doctors and nurses provided her a compassionate health care experience and for that, she will always be grateful.
Shelly has begun what she describes as the process of finding her new normal. She's pursuing a potential new career by learning how to do eye lash extensions, and she's also lending help and support to father-in-law Mike Cox, who was recently diagnosed with cancer.
She is thankful for the time she gets to spend with her husband and their two dogs, Bella and Teddy, and the support she received from her family, including her mother Shirley Brady, sister and brother-in-law Sherri and Bill Wolfe, mother- and father-in-laws Mike and Pam Cox, and sister- and brother-in-laws Christie and Chad Cox.
"My husband and I both feel like cancer is a horrible thing to go through, but there is a blessing through it," Shelly said. "You look at things differently. I feel like my relationships with my family and friends got deeper and my faith got stronger. You try and find the good in the bad you had to go through. I feel very blessed."