A New Lease on Life
Date Submitted:

Apr 13, 2023

Category:

Heart & Vascular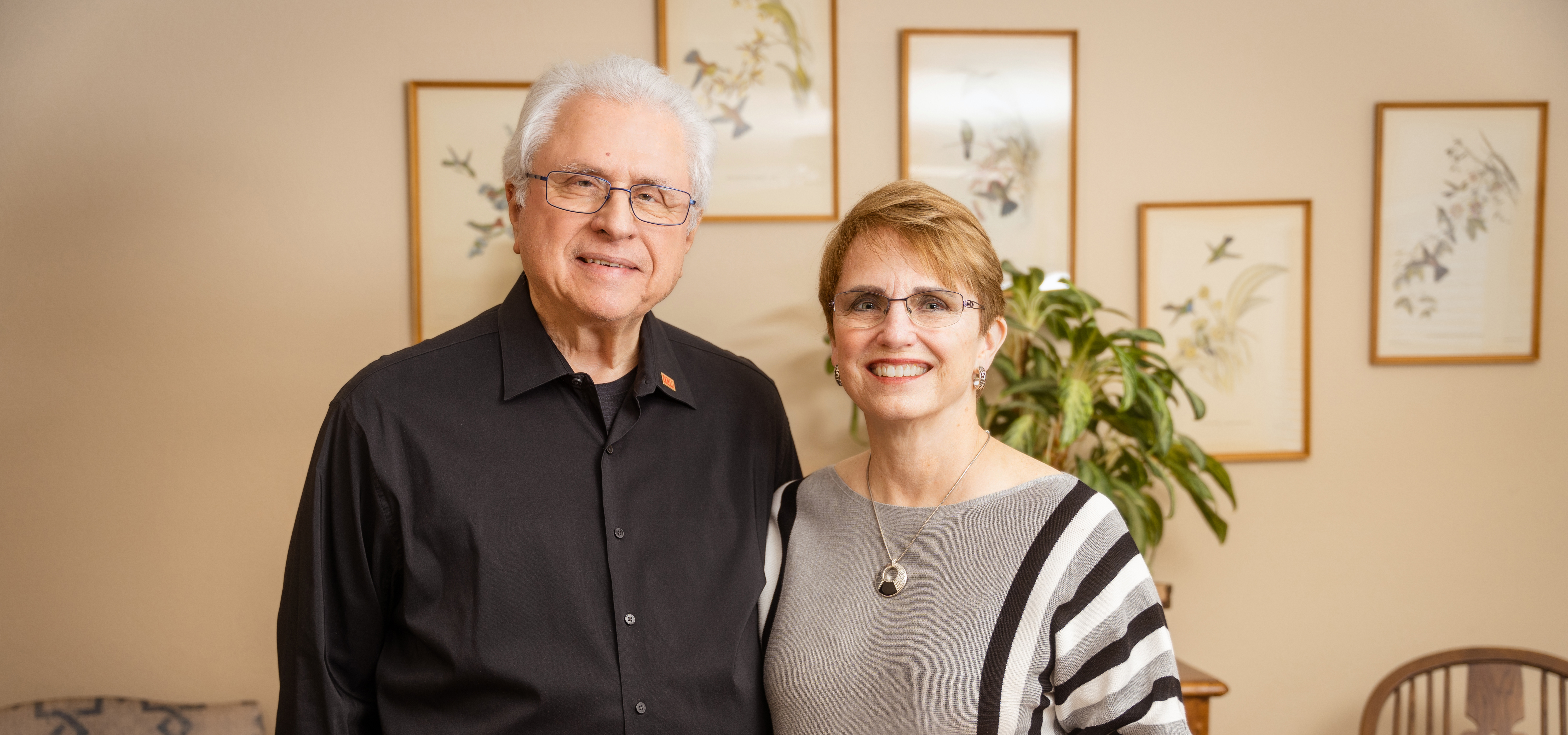 For many, Bill Whitlatch is a familiar, friendly face in the Visalia community. As a retired police officer, he spent many years serving the public and getting to know them as well. After retiring from the Visalia Police force, Bill began working in sales before landing in the commercial real estate business, where he kept a high profile in the community and served on numerous organizational boards, most notably The Samaritan Center and ImagineU Interactive Children's Museum.
When Bill's heart began having problems, his cardiologist recommended an angioplasty and stent procedure. He went in for the procedure, which was expected to be routine, but much to Bill's surprise, he woke up on the operating table to his doctor telling him some startling news. "The doctor said I had one completely blocked artery and the other four were more than 90 percent blocked," recalls Bill. "It was a big shock, and he told me that I would need immediate bypass surgery to fix the problem." Bill was checked in at Kaweah Health Hospital and promptly received a quintuple bypass surgery.
During a bypass surgery, healthy blood vessels are taken from another part of the body and used to go around the blocked blood vessels of the heart. A quintuple bypass means that all five of the major vessels to the heart are blocked and therefore need three to be bypassed. Bill's surgery was performed by Frederick Mayer, MD, and it saved Bill's life. During the surgery, Dr. Mayer found something unexpected, "Bill's heart showed evidence that he had experienced three or more small heart attacks in the past." The small heart attacks had left some visible scar tissue on his heart. After the surgery, Bill recovered in Kaweah Health's state-of-the-art cardiovascular intensive care unit under the watchful eye of specially trained staff. "They took amazing care of me during my stay. From top to bottom, the staff was there for me whenever I needed them," Bill says. "I'm an armed forces veteran, and I could have gone to any hospital I wanted to, but with the great heart care here, I never even considered going anywhere else."
For people seeking cardiothoracic care, having access to high-quality services is a must. Cardiothoracic care refers to the medical and surgical treatment of diseases and conditions that affect the heart, lungs, and other organs in the chest. This can include things like heart disease, lung cancer, and emphysema. Patients often receive a variety of care including non-invasive or invasive procedures, medications, lifestyle changes, and bypass surgery. Cardiothoracic surgeons and cardiologists are specialists who provide this type of care. Kaweah Health is proud to offer world-class cardiac services here in Visalia, through our partnerships with Cleveland Clinic, the top cardiac program in the nation, and more recently, Stanford Medicine, the top cardiac program in California.
Kaweah Health's cardiothoracic care program was founded in 1996 by one of the area's most accomplished and recognized cardiothoracic surgeons, Dr. Frederick Mayer. The cardiothoracic program is focused on improving the quality of life for heart patients and includes teams of cardiac surgeons, cardiologists, vascular surgeons, nurses, perfusionists, and cardiac technicians, who work together to provide a continuum of care and offer the best possible outcomes. To date, there have been more than 7,900 open-heart surgeries performed at Kaweah Health.
The cardiothoracic care provided by Kaweah Health represents some of the best care you can find in the Central Valley. In fact, in 2022, Healthgrades® recognized Kaweah Health's cardiac program as number two in California and one of America's 50 Best for Cardiac Surgery™. There are many types of heart surgeries available:
Minimally-invasive heart surgery — Surgeons performing minimally-invasive heart valve surgery can use incisions only a few inches wide to replace or repair malfunctioning valves.
Heart valves surgery — Two common problems caused by valve disease are narrowing valve openings and leaking valves. When a valve narrows or leaks, blood flow is restricted and puts strain on the heart which can lead to heart failure and irregular heart rhythms.
Septal defect surgery — Septal defects are holes in the heart that allow blood to flow to parts of the heart and lungs where it should not. These defects are repaired by using sutures or patching the hole.
Maze procedure — Irregular heartbeats can be treated by something called the maze procedure, a surgical treatment that stops an irregular heartbeat, lowering the risk of blood clots or stroke.
Thoracic surgery — This can treat diseased or injured organs in the thorax, including the esophagus, trachea, diaphragm, heart, and lungs.
The quality of the cardiac care offered at Kaweah Health is well-known and has been recognized by Healthgrades, one of the most trusted sources for evaluating hospital quality. Each of these awards stands as a testament to Kaweah Health's commitment to bringing quality care to the community.
Learn more about Kaweah Health's award-winning cardiac care at KaweahHealth.org/Heart.