Shawn Myers
Author:

Shawn Myers

Date Submitted:

Jan 30, 2018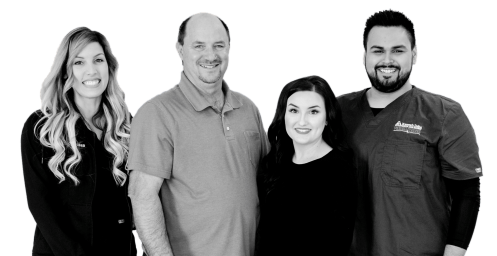 Good Deeds do Get Rewarded
Visalia resident Shawn Myers can attest to that. As a goodwill gesture, Shawn prepared a meal of barbecue meats, veggies and cake for his daughter, Madison Myers, and her colleagues who work as nurses in the Emergency Department at Kaweah Health Medical Center.
A few weeks later, Shawn needed those very same people to help save his life after he suffered a massive heart attack.
While receiving treatment for a blood clot that had traveled up his leg to a branch of his left coronary artery, Shawn was almost pronounced dead three times. The blockage is dubbed "the widow maker" for its often-catastrophic results.
"But no one would give up. They kept on going," said Shawn.
Just a month earlier, Shawn appeared to be the picture of health. A 50-year-old construction inspector for the City of Visalia, Shawn was accustomed to working up to 16 hours a day. On June 21, he was given a clean bill of health following an annual visit to his doctor, who ordered a series of tests, including an EKG, which checks for signs of heart disease.
Fast forward to July 14, when Shawn arrived home from work feeling drained, like he "had run three marathons."
His wife, Judy, suggested that Shawn lay down on their bed while she took a shower. Before Judy finished, Shawn realized that something was gravely wrong and called his daughter to give him a ride to the Emergency Department. Madison and her boyfriend, Patrick Ramirez, arrived quickly and rushed Shawn to Kaweah Health. Once he was at the hospital, a team of nurses and doctors, led by Registered Nurse Clarissa Alvarado, sprang into action. They hooked Shawn up to an EKG that indicated he was having a heart attack. Nurse Alvarado stayed by Shawn's side even as he was rushed to the Cath Lab, where imaging equipment would be used to visualize the arteries of the heart.
"I've been a nurse long enough to recognize what's wrong before we know exactly what's wrong," said Clarissa, who has been in the field for 81/2 years, including the past 51/2 at Kaweah Health. "We know when it's a cardiac alert; we
have to gather the patient and do many things before the Cath Lab team comes in. I know to stay calm because there is no room for frantic nurses."
Shawn's wife said Clarissa played a crucial role in Shawn's survival. Clarissa, part of an award-winning staff committed to delivering compassionate healthcare, also provided updates to Shawn's shell-shocked family. "Her genuine concern, kindhearted words and empathetic touch during the moments our family was sure we had lost my husband were deeply moving," Judy said. "We will be forever grateful to Clarissa for her professional excellence and extraordinary care."
Clarissa remained by Shawn's side as he was taken into the Cath Lab, where Dr. Aditya Verma oversaw more than an hour of chest compressions. Shawn was also shocked roughly 40 times in what proved to be a successful effort to save his life. Shawn doesn't remember much after they started shocking his heart.
He awoke around 8:30 the next morning quite sore, but thankful to a team committed to a culture that delivers a personal, professional and compassionate heathcare experience to every patient, every time. "In construction, every man has to know his job. And if there's no communication, there's chaos," Shawn said. "On that table [in the Cath Lab], it was the same thing. Everyone knew their job and knew how to do it well. They have such a short amount of time to have the biggest impact on someone's life. They were awesome."
Shawn spent seven days in the hospital until he had recovered enough to go home. He was impressed with the hospital staff's ability to provide exceptional healthcare and its commitment to quality and safety. "You couldn't ask for more compassionate, caring and professional people," Shawn said. "They took great care of me."
Shawn went back to work September 18. And while he's been told that he won't be completely recovered for nine months to a year, Shawn has returned to doing side jobs, like landscaping and pouring concrete at his daughter Madison's new home.
"I've learned to slow down a little and take more breathers," Shawn said. "But I feel great. I'm back doing the stuff I love to do."