Samuel Franco
Author:

Samuel Franco

Date Submitted:

Apr 5, 2017

Category:

Neurosurgery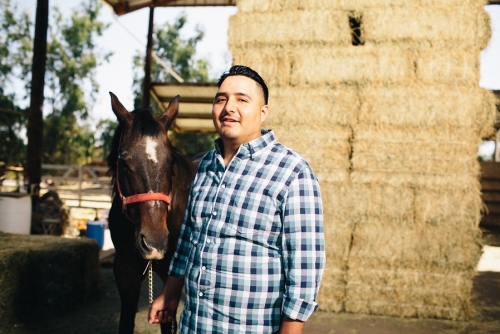 Kaweah Health's emergency trauma services unexpectedly meet weekend warriors, like Samuel Franco, when the risks of adventure are greater than expected.
Samuel, 26, of Visalia, is athletic and motivated to work hard and play hard. In July of 2015, during a regular outing, riding ATVs (all-terrain vehicles) with his family, a mishap turned tragic.
Samuel was rushed to Kaweah Health where he was seen by Neurosurgeon Dr. Ian T. Johnson. "Dr. Johnson saved my life," Samuel said.
The traumatic brain injury Samuel suffered caused bleeding inside his skull, Dr. Johnson said. So he removed a portion of Samuel's skull to give his brain adequate space to swell and heal.
Without neurosurgical services close to home, Samuel may have bled to death or suffered irreparable brain damage.
After surgery, Samuel struggled with hopelessness, but after being transferred to the Kaweah Health Rehabilitation Center, his outlook on life turned positive.
"When I arrived at rehab, I could not chew for myself, sit up, walk, or move the left side of my body," Samuel said. "But I realized I got a second chance in life, and within weeks I learned to do everything again. I could not have done it without the support of my family."