Kay Vandever
Author:

Kay Vandever

Date Submitted:

Apr 5, 2017

Category:

Cancer Care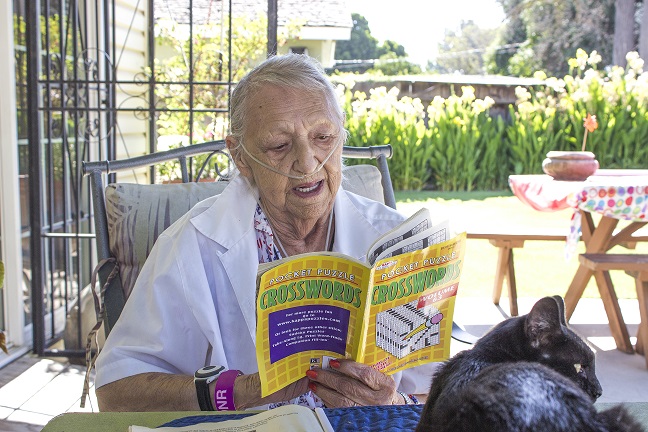 "Cancer makes you more empathetic, kinder. I recommend to extend that kindness to your nurse, who is doing everything [he/she] can to help you. It will make your stay that much more enjoyable. I believe my faith continues to help me in my journey. If He gives you that morning, you make that most of that day."
When diagnosed with a life-limiting illness, Kay Vandever, 80, of Visalia, believes that whatever amount of constraint caused by illness, whether a reduction of 75, 50, or 25 percent, a person must utilize their remaining abilities to live the full extent of their life.
For Kay, living life means keeping up her garden of roses, year after year. Before her illness, she could walk to trim her roses. As her illness progressed, she was forced to use a walker, and now must use a motorized cart to visit with her roses. However, regardless of the reduced capability, she continues to do what she loves.
Chemotherapy affects Kay mentally, but she finds ways to keep her mind active. She enjoys crossword puzzles and continues to complete them on a daily basis. When visiting Sequoia Regional Cancer Center, she often leaves behind crossword puzzle books in the lobby in hopes that others will enjoy the benefits of staying mentally active through treatment and recovery.