Glenda A.
Author:

Glenda A.

Date Submitted:

Dec 4, 2017

Category:

Orthopedics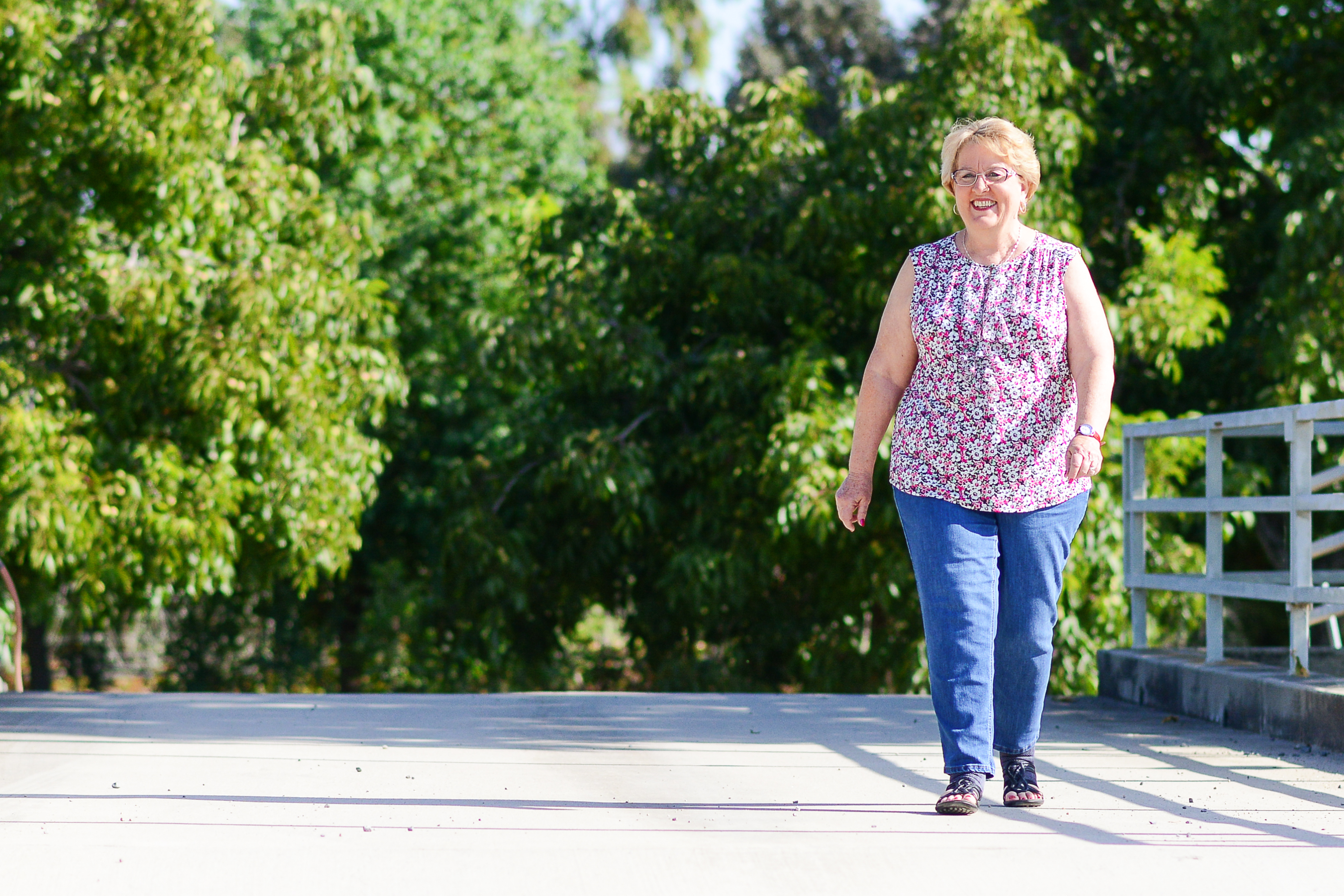 Glenda Armstrong isn't the kind of teacher who sits behind a desk all day. The long-time educator prefers to stand up, walk around and interact with her students at Butterfield Charter High School in Porterville. But starting in 2015, pain in Glenda's left knee started making teaching, and walking in general, very difficult.
"Little by little, it became harder because it really hurt. It became hard to stand and push yourself up," Glenda said. "I was worn out at the end of the day." So Glenda turned to Dr. Don Schengel, a Visalia-based orthopaedic surgeon serving the greater community of Tulare County.
At first, Dr. Schengel did what he could to try and avoid or delay surgery. He gave Glenda arthroscopic treatments and injections. "We had done several things to prolong the life of the knee, but it got to the point she couldn't take it," Dr. Schengel said.
In March of 2016, Dr. Schengel and the team at Kaweah Health Medical Center performed a complete replacement of Glenda's left knee, which had been reduced to bone rubbing on bone. The procedure is typically effective for 30 years, according to Dr. Schengel, who added that recipients typically "get back and walk and go back to life relatively pain-free."
A year later, Glenda knew her focus on a healthy future would require Dr. Schengel to perform the same operation on her right knee to eliminate building pain there.
"Those are major surgeries, but I was extremely happy with Dr. Schengel," said Glenda, who felt comfortable with Dr. Schengel after he performed successful shoulder surgery on her husband, John. "He's a perfectionist. He does a very good job."
The quality care Glenda received extended from Dr. Schengel to the nurses and staff at Kaweah Health Medical Center, which provided her access quality care just a short drive from her Porterville home. "The nursing care was great," Glenda said. "They always asked if I needed anything, if I was comfortable. I can't say enough about their care. They even sent a card to my house and called to check up on me and see how I was doing. Altogether that made my experience at Kaweah Health a positive one."
Before the surgeries, Glenda dreaded simple things in life such as going to the store because of the pain it would cause her knee. But Glenda has returned to teaching and is starting to get back into recreational walking. She also has the confidence to go up and down a curb or climb a flight of stairs now that her surgically replaced knees no longer hurt.
"At my age, I'm still a little creeky in the morning. There was nothing (Dr. Schengel) could do about that," Glenda said. "But I'd do (the knee replacement surgeries) again. That's why I did the second one, because I was very happy with the first one.
"I do all sorts of stuff now I either could not do or did not want to do because of the pain. I'm doing much better now. Every day I feel a little better."