Annette McMasters
Author:

Annette McMasters

Date Submitted:

Apr 5, 2017

Category:

Heart & Vascular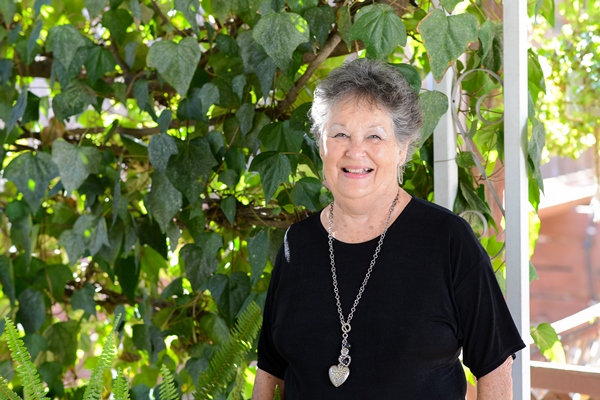 Kaweah Health Medical Center's surgical team, in collaboration with vascular surgeon Dr. Omar Araim, is keeping Annette McMasters, 77, of Visalia, living an active life. Prior to seeing her doctor, Annette was experiencing tightness in her stomach, which led to an ultrasound that discovered she had a blockage in her carotid artery.
"It was determined Mrs. McMasters was lacking proper blood flow to her brain. Blood flow in her carotid artery was totally blocked by plaque," said Dr. Araim, of South Valley Vascular Associate, who surgically removed plaque from McMasters' carotid artery.
Prior to surgery, Annette was surprised by the bedside manner of Dr. Araim and appreciated his professionalism. "I was very well informed, and Dr. Araim and his friendly staff took the time to answer all my questions," Annette said.
After surgery, Annette stayed in the hospital overnight and went home the next day without any need of medication. "I was up on my feet and back to church by Sunday," Annette said.
"Carotid artery surgery will help Annette lower her chances of having a stroke," Dr. Araim said. Because she is allergic to cholesterol lowering medications, known as statins, she must watch her cholesterol closely to help prevent plaque buildup, blood clots, and other problems that can develop over time.
Annette appreciates firsthand why Kaweah Health, in partnership with the physicians at South Valley Vascular Associates, are recipients of a five-star award in carotid surgery by Healthgrades*.
"I recommend Dr. Araim to anyone. He will make the experience very pleasant and easy," Annette said.