Christina Tank
Author:

Christina Tank

Date Submitted:

Feb 19, 2018

Category:

General Care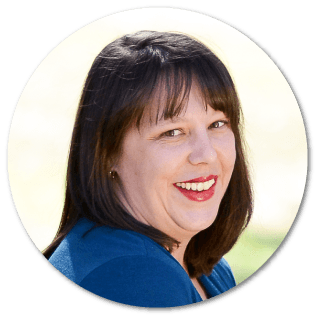 A pain-free existence has been a longtime coming for Christina Tank.
Shortly after the emergency cesarean section delivery of her first child, Kellie, in 1996, Christina began experiencing extremely painful cramps and uncharacteristically heavy flowing periods during her menstrual cycle.
She didn't know it at the time, but Christina had developed endometriosis - a disorder in which tissue that normally lines the uterus grows outside the uterus. It can cause debilitating pain and menstrual problems.
Christina discovered over the years, living extraordinary is difficult when you're doubled over in abdominal pain, experiencing painful bowel movements, unable to enjoy sexual intimacy without pain and worried about periods so heavy they affected your ability to work, go out in public or enjoy activities with your children.
"It's a horrible way to exist," said Christina, a 39-year-old administrative assistant for the City of Porterville's Community Development Department.
After living and struggling with the condition for 15 years, Christina was officially diagnosed with endometriosis in 2011. Her doctor at the time performed a laparoscopic procedure that removed built up scar tissue. The procedure allowed Christina to have her third child, R.J., but it did not end to her pain or heavy flow issues. Trying to manage the symptoms medically by going on birth control also failed to work.
Christina believed having a surgical hysterectomy would be the only way to gain permanent relief. It took a couple of years before her insurance agreed to cover the procedure, but once it did, Christina knew exactly where to go to find a doctor and a hospital committed to a culture that delivers a personal, professional and compassionate health care experience for every patient, every time.
That was a just a 40-minute drive from her Porterville home to Dr. Andrea Boone, an obstetrician-gynecologist at Visalia Women's Specialty Medical Group, Inc. Dr. Boone is just one of the many physicians providing care at the award-winning Kaweah Health Medical Center. It has earned multiple national awards for quality outcomes.
"It was worth the drive for me to come to a doctor that I knew was good," said Christina said of Dr. Boone, who delivered her second child, Christopher, in 2003.
Dr. Boone, who has been practicing in Visalia since 1996, performed a laparoscopic assisted vaginal hysterectomy on Christina at Kaweah Health in January 2017. The surgery, which used three small incisions to remove her uterus through her vagina, helped Christina regain control of her life.
"I don't have to be afraid of pain anymore," Christina said. "I don't have to be afraid that being a woman is going to lay me down and turn me into a painful mess."
A hysterectomy is the final treatment option when other potential remedies, such as medication or ablation, do not solve the problem, Dr. Boone said.
"(Christina) won't have periods anymore," Dr. Boone said. "She won't have terrible pain. And she will glide into menopause naturally with her own hormones. She was having terrible problems. She's been so happy to be pain free."
Christina said she was provided with quality and compassionate care by Dr. Boone, and she was pleased with the caring and attentiveness of the staff at Kaweah Health.
"Dr. Boone is fantastic," Christina said. "She gave me multiple options and discussed each one with me, the pros and cons, and then helped me make my decision on what I thought was best. She's really good about that. I never felt rushed in the office with her. I never felt like she needed to go on to the next patient. She was there for me."
Before the surgery, which had her in and out of Kaweah Health in less than 24 hours, Christina often spent her time outside of work curled up in bed with a heating pad on her stomach trying to ease her pain. Now, she's able to enjoy time with her husband, Joe, and her children, free of pain.
"It's a relief," Christina said. "It's weird not having to track my periods, but also really nice to not have to dread the heavy flows and pain. I have no problems anymore."