National Nurses Week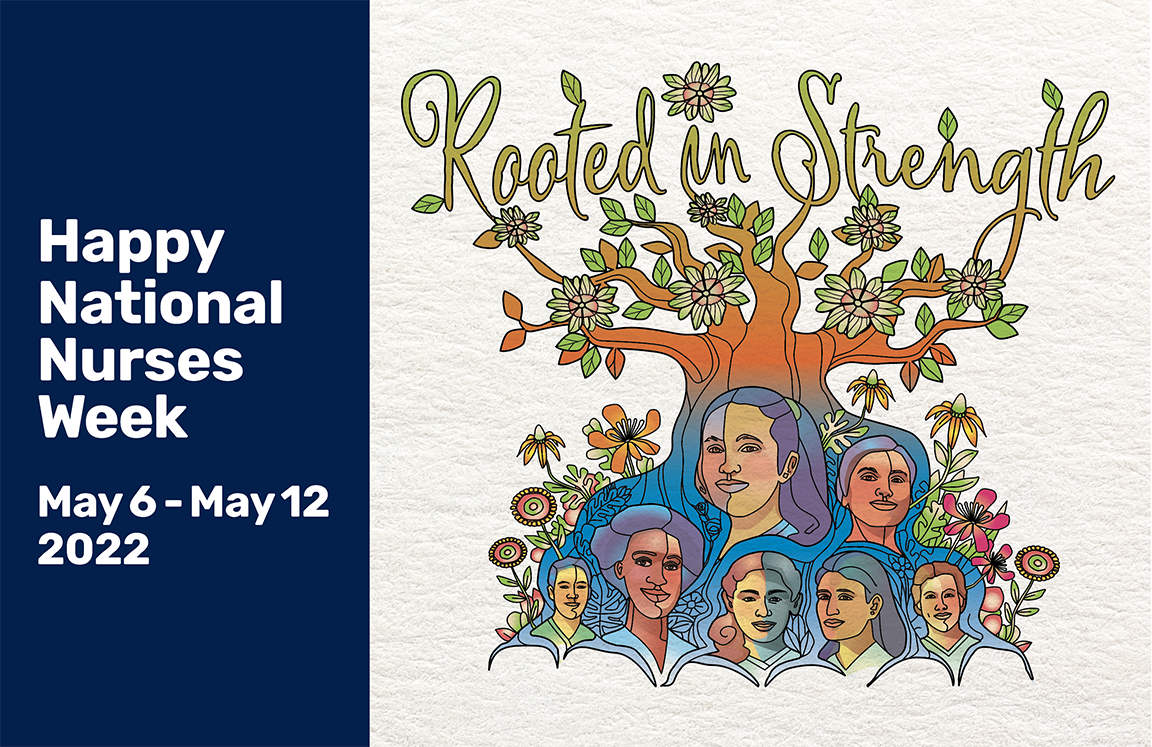 Nurses Week is celebrated May 6-12 each year to commemorate the birthday of Florence Nightingale, the founder of modern nursing. Known as the 'Lady with the Lamp" making rounds on wounded soldiers at night she laid the foundation for nursing and became a beacon of hope. Florence referred to her work as 'her must', for many nurses , their work is a calling, their purpose and their joy; a blessed and honorable profession.
Nurses are characterized first as caregivers. They also are healthcare professionals guided by a standardized body of knowledge, a code of ethics and developmental theory. They are governed, licensed and regulated by an elected governing body. They have professional autonomy and decision making and have committed themselves to service and the relief of suffering.
Nurses are universal caregivers and respected the world over. There are 4 million Registered Nurses, 724,500 Licensed Vocational Nurses and 93, 410 Licensed Psychiatric Technicians in the United States; in 2021 for the 20th consecutive year Americans rated nurses' honesty and ethical standards at the top of all professions ratings. Nurses are responsible fully for 90% of healthcare and grass root catalysts of health development worldwide.
2020 was hallmarked as the Year of the Nurse in honor of Florence Nightingale's 200th birthday anniversary, no one could have predicted how true that would be, yet the year of the nurse continues. This year the theme to celebrate Nurses Week is Rooted in Strength as the profession works to rebuild, reconnect and redefine the delivery of healthcare. Nurses are still here, working together to build an even stronger health care system for the community.