Roy Dressel
Author:

Roy Dressel

Date Submitted:

Feb 21, 2018

Category:

Heart & Vascular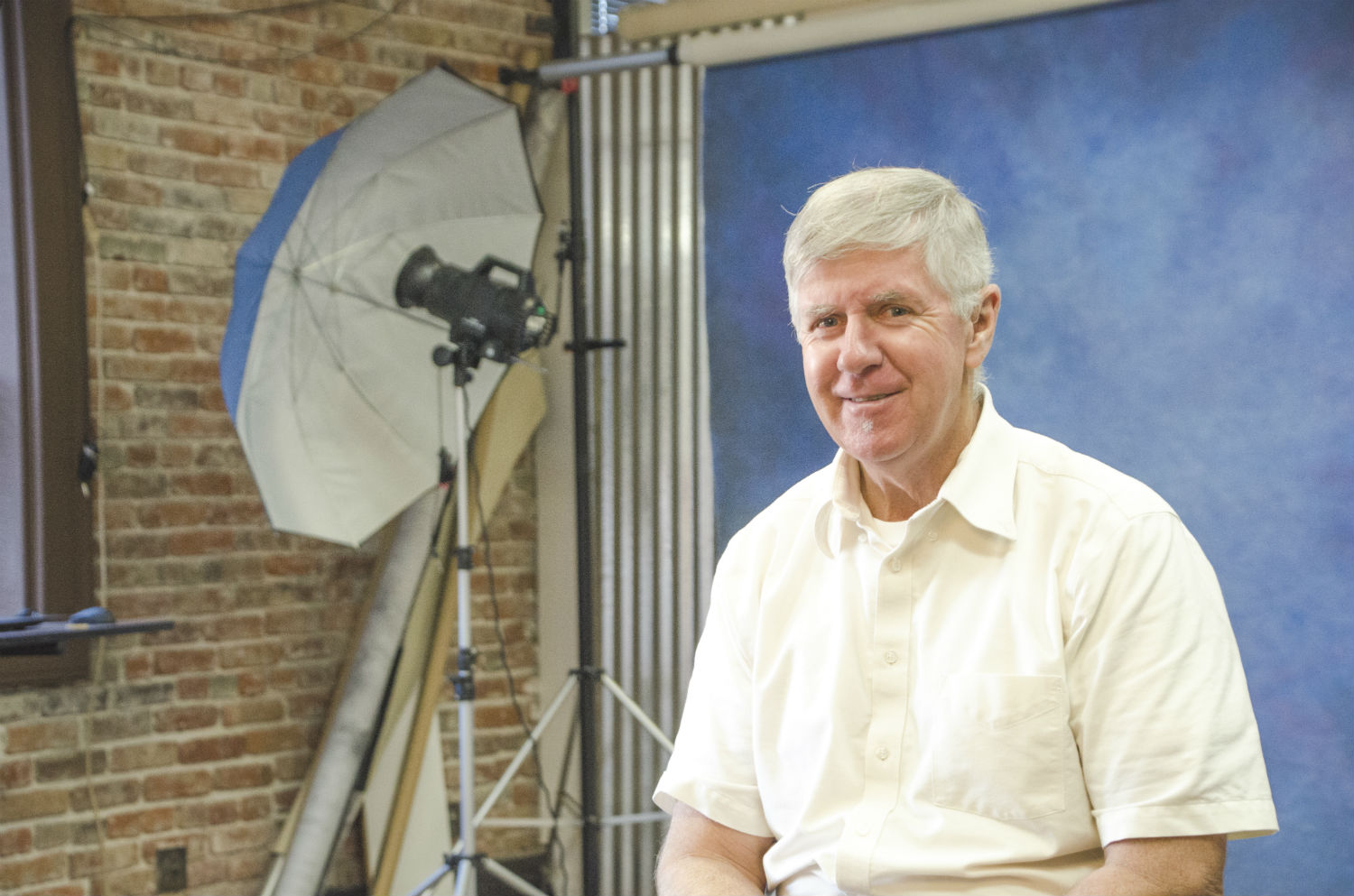 Roy Dressel takes pride in being in good shape and of quick wit. The jovial Visalia photographer has been a regular at his gym for 17 years.
But in 2017, when heart issues began impeding his ability to workout, Roy needed the help of Dr. Leheb Araim, Dr. Ashok Verma and the Cath Lab team at Kaweah Health Medical Center.
The experience prompted Roy, a member of the Visalia Toastmasters, to craft a comical speech about his bypass surgery and recovery that won competitions at the local and district levels.
"I'm 62 and on about the third day, I had three young ladies giving me a sponge bath," said Roy, reciting his speech. "A week before that would have been a completely different situation. A week earlier, that would have led me to divorce court. But no one had a problem with it but me, and only because I didn't want to get moved around. It hurt."
Before visiting Kaweah Health in July 2017, Roy had been living with occasional pressure in his chest, which turned out to be far more serious than he realized. Roy said he would have chest pain while doing activities such as cardio work in the gym or mowing his yard.
"I noticed it and just managed it," said Roy, who would take breaks from physical activity when he felt chest pains. "Sometimes it wouldn't bother me, and sometimes, simply walking outside, I would notice it."
Javonna, Roy's wife and a retired nurse, initially suspected he was dealing with acid reflux, but suggested he visit a doctor in case the problem was his heart. Roy's personal physician, Dr. William Holvik, ran a series of tests that did not reveal the problem, so he pointed him toward a heart specialist.
Visalia cardiologist Dr. Ashok Verma put Roy on nitrates, which open arteries to the heart. When that helped with Roy's symptoms, it was a sign the problem was his heart, not acid reflux. At that point, Roy thought worst-case scenario he would need a stent, a tiny wire mesh that props open an artery and improves blood flow to the heart.
Roy was sent for a stress test, but it indicated there was a blockage to his heart. Dr. Verma confirmed the blockage by angiogram performed at Kaweah Health's Cath Lab. Rather than a stent, Dr. Verma told Roy that he needed immediate bypass surgery, a more complicated procedure where blood vessels are taken from another part of the body to repair damaged arteries in the heart.
Roy tried to delay his surgery a few days – he had a Lions Club meeting he wanted to attend the next day. But the next morning, Roy was prepped for surgery at Kaweah Health Medical Center.
Dr. Araim, the cardiac surgeon on call that day, said Roy was a motivated patient, and the rapport they quickly developed helped lead to a good result from the surgery.
Roy's procedure was one of the approximately 150 heart surgeries Dr. Araim performs every year at Kaweah Health Medical Center, named by Healthgrades as one of America's 50 Best Hospitals™ for Cardiac Surgery and America's 100 Best Hospitals™ for Cardiac Care.
While patients come in with pretty serious problems, Dr. Araim said with surgery, they have a good prognosis. "It's a big deal to do something I enjoy, and to see the patients benefit from it for years to come," he said.
Roy said he was very pleased with Dr. Araim and the care he received at Kaweah Health.
"Everything went well from start to finish. I was very glad I was at Kaweah Health," Roy said. "I felt very confident all the way through with [Dr. Araim]. The surgery went without any complications at all, and went fairly quickly. The nursing care, the doctors, I was happy with the whole thing."
Within two months of the surgery, Roy was back to work at his downtown Visalia business, Roy Dressel Photography. Despite some restrictions on the amount of weight he is allowed to lift, Roy has returned to photographing special events throughout the central San Joaquin Valley. Now that he has completed Kaweah Health's Cardiac Rehabilitation Program, he is also back to the gym.
"I would say I am back energy-wise as close to 100 percent as I'm going to get," Roy said. "I feel very good."