Better Breathers Club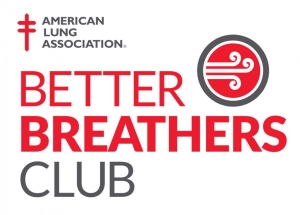 Respiratory Support Services in Tulare County
Meeting: 2nd Monday of the month (Sept - May)
12:00 - 1:00 pm
(No registration required - No fees)
The Lifestyle Center
5105 West Cypress, Visalia
(Directions: 559-624-3997)
Facilitator: Jeanine Snider, Physical Therapist at Kaweah Health, Coordinator of the Better Breathers Club.
Learn how to live better with COPD, asthma and other lung diseases. Family members and caregivers are welcome to attend. The Better Breathers Clubs are a core program and resource of the American Lung Association in California. The purpose of the club is to offer patient-centered support to persons with chronic lung disease (especially COPD) but also asthma, idiopathic pulmonary fibrosis [IPF], lung cancer, and other chronic lung diseases.
Living with a chronic lung disease can be easier. Better Breathers Clubs are welcoming individuals with COPD, pulmonary fibrosis and lung cancer, and their caregivers. Learn better ways to better cope with lung disease while getting the support of others in similar situations. Led by a trained facilitator, these in-person adult support groups give you the tools you need to live the best quality of life you can.
Better Breathers Clubs meet regularly and feature educational presentations on a wide range of relevant topics, including: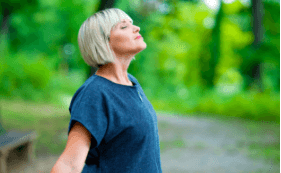 How COPD affects the lungs

Breathing techniques

Exercise

Talking with your physician

Medications and other treatment options

Medical tests

Supplemental oxygen

Home healthcare

Lung transplants

Air pollution
You don't have to feel alone or isolated. It feels good to talk with others who understand—and that can have a positive impact on your health. If you are interested in joining the Better Breathers Club, please call Jeanine Snider at 559-624-3997 or via email at JSnider@kaweahhealth.org.
You can also learn more about Better Breathers by visiting the American Lung Association's Living with COPD Community, Living with Lung Disease and Lung Cancer Survivors on Inspire.
Additional Resources:
Respiratory Services at Kaweah Health
Pulmonary Rehabilitation at Kaweah Health
For more information, contact the American Lung Association in California at 1-800-LUNG-USA or visit www.lung.org/california.