About Us
Transitional Year Residency Program
The Kaweah Health Transitional Year Residency is a one-year program that offers 12 PGY-1 positions through the National Resident Matching Program. The program is accredited by the ACGME and is designed to prepare any Resident for the next stage of their training. The Transitional Year Residents at Kaweah Health frequently rotate with residents from our other accredited programs in Anesthesiology, Emergency Medicine, Family Medicine, Surgery and Psychiatry.
The appointed Program Director, Dr. Michael Stanley, is an experienced Emergency Medicine academician, and as such, the experience of the Transitional Year Residents at this program will be solidly founded in the fundamental clinical skills of the extensive field of Emergency Medicine. In addition, the curriculum offers elective rotations to help customize the training received in preparation for a multitude of specialties.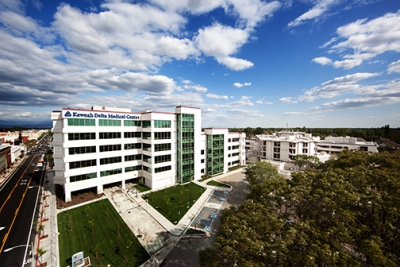 Kaweah Health
Kaweah Health is a large, public, non-profit health care organization with over 400 medical/surgical beds that serves a large area in the Central Valley. Kaweah Health Medical Center is a Level 3 Trauma Center with a helipad, over 300 staff physicians and over 90 specialists. Annually, the entire hospital has over 27,000 inpatient admissions, 58,000 outpatient appointments and 90,000 Emergency Department visits.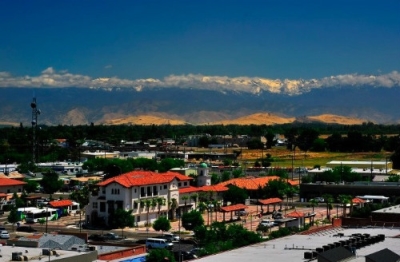 Visalia, California
Kaweah Health is located deep in the heart of California in a family-friendly, safe community of roughly 150,000 people with a low cost of living. Known as the Gateway to the Sequoias, Visalia lies in the center of the San Joaquin Central Valley near the Sequoia and King's Canyon National Parks and is a short, weekend excursion to the famous Yosemite National Park. The Central Valley has great shopping, movies, schools, parks, sports, gyms and a famous downtown vintage trolley. Visalia has a well-known Farmer's Market, over 200 restaurants and was in the top six finalists for the Rand McNally Best Small Town Food competition. Visalia boasts something for everyone including the annual Blues, Brews and BBQ concert series as well as the Tulare County Symphony at the Fox Theatre. In addition, Visalia has an active popular music scene including recent concerts by Natalie Cole, Peter Frampton, Amy Grant, Vince Gill, BB King, Kenny Loggins, Foreigner and the B52s. In addition, we have popular Visalia Rawhide Class A professional baseball games, the Chinese Cultural Center, Renaissance Faire, New Years Day Polar Bear Dip, Sprint Car Racing, multiple Theatres and a busy 100,000 square foot Convention Center.
Local weather is pleasant (except for our 'hot' month of August) and outdoor activities are common including hiking, biking, golfing, camping, fishing, boating, or skiing. Though Visalia is ranked as the 200th largest city in the U.S. and public transportation is readily available, traffic jams are quite uncommon and travelling between clinical sites is rarely more than a few minutes drive. Visalia sits in the middle of California and is a three to four drive to either Los Angeles or San Francisco and a two hour drive west to the beach. Quick commuter flights often leave the Visalia airport to Los Angeles and Las Vegas and flights to major national locations from the nearby Fresno International Airport.