MRSA
What is this measure?
The numbers of patients with more than 2 days stay at the hospital that develop a bloodstream infection caused by Methicillin-Resistant Staphylococcus Aureus (MRSA) bacteria compared to the number of patient days for the time-period measured.
How does Kaweah Health perform?
METHICILLIN-RESISTANT STAPHYLOCOCCUS AUREUS (MRSA) BLOODSTREAM INFECTION
---
Better Than Benchmark
Meets The Benchmark
Worse Than Benchmark
---
2017​
2018
2019
2020
2021​
Data Source: The Centers for Medicare and Medicaid Services (CMS) when available or from the National Healthcare Safety Network (NHSN)
Benchmark Source: Rates are compared by the CMS to the U.S. national rate for each Medicare patient type when available, or compared to the predicted rate provided by the National Healthcare Safety Network (NHSN)
Why is it important?
This information is important because one way to tell if a hospital is doing a good job is to see if the MRSA rates at that hospital are better than, no different than or worse than the U.S. national average. MRSA is a strong germ not easily treated with common antibiotics. If during a patient's stay at the hospital, the patient gets an infection in his/her blood caused by MRSA, the event is called -healthcare onset MRSA bloodstream infection. This type of infection is very serious and requires expensive antibiotics and an extended length of stay at the hospital.
Kaweah Health is in the business of making people better and is committed to reducing bloodstream infections caused by MRSA – it is one of our top priorities.
What is Kaweah Health doing to continue to improve?
At Kaweah Health, providing safe, high quality and customer-oriented healthcare services that meet the needs of those we serve is our mission.
Antibiotics are a very important type of medication that helps in the fight against dangerous kinds of bacteria. For this reason, careful use of antibiotics to match "right drug" to "right bug" is critical for effective treatment. Germs such as bacteria have ways to protect themselves against certain types of antibiotics making them resistant. At Kaweah Health, we have a team of Pharmacists and Infectious Disease Physicians that review antibiotics patients are receiving to determine the right match for treatment. The role of our housekeepers cannot be understated. By keeping our hospital clean, they reduce the risk of exposure to resistant bacteria. Lastly, hand hygiene is everybody's responsibility. Kaweah Health has a hand hygiene program that ensures keeping our hands clean is top priority!
Front Line Perspective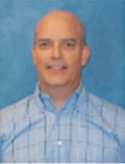 "Teams of practical and intelligent people are at work to protect patients at Kaweah Health every day. Their core objective is better patient outcomes. They understand how germs are transferred, and are familiar with methods to reduce risk of exposure. We have professionals who know how best to treat infections if they occur. You can feel comfortable in knowing that healthcare personnel at Kaweah Health make every effort to reduce the risk of you being exposed to drug-resistant bacteria." - Shawn Elkin, MPA, BSN, RN, PHN, CIC, Manager Infection Prevention

How can patients and families support safety?
Observe your healthcare providers and remind them to wash their hands frequently. If you are not provided with a way to clean your hands or offered a bath during your stay at the hospital, request help from your nurse. If your room is dirty, remind staff coming into your room to help keep it clean. Remember antibiotics are effective against bacteria not viruses or fungi.