CLABSI
What Is This Measure?
A central line is a tube placed in a large blood vessel called a vein. The central line is often located in the neck, chest, or groin to give medication or fluids. A central line-associated bloodstream infection is when an infection occurs as a result of the central line.
How does Kaweah Health perform?
---
Better Than Benchmark
Meets The Benchmark
Worse Than Benchmark
---
2017​​
2018​​
2019
2020 ​​
2021​
Data Source: The Centers for Medicare and Medicaid Services (CMS) when available or from the National Healthcare Safety Network (NHSN)
Benchmark Source: Rates are compared by the CMS to the U.S. national rate for each Medicare patient type when available, or compared to the predicted rate provided by the National Healthcare Safety Network (NHSN)
Why is it important?
This information is important because one way to tell if a hospital is doing a good job is to see if the infection rates of central lines at that hospital is better than, no different than or worse than the U.S. national average. A central line-associated bloodstream infection can be dangerous! Treatment for the infection can be long and costly. This is an added problem that the patient did not have before coming to the hospital.
Kaweah Health is in the business of making people better and is committed to reducing CLABSI – it is one of our top priorities.
What is Kaweah Health doing to continue to improve?
At Kaweah Health, providing safe, high quality and customer-oriented healthcare services that meet the needs of those we serve is our mission.
Healthcare providers at Kaweah Health follow a strict protocol when inserting the line to make sure the line remains sterile and a CLABSI does not occur. In addition to inserting the central line properly, healthcare providers must use stringent infection control practices each time they check the line or change the dressing. Kaweah Health professionals in infection prevention and control meet with patients, look at their central lines and make certain attention and high quality care is performed. Our nursing staff is trained on the latest guidelines related to care of central lines. Products that reduce the risk central line-associated bloodstream infection are in use at Kaweah Health. Patients are closely monitored for signs and symptoms of infection and promptly treated if an infection were to occur.
Front-Line Perspective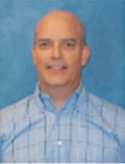 "I am confident in the very industrious and innovative team of professionals we have addressing reduction in central line-associated bloodstream infection at Kaweah Health! Their core objective is better patient outcomes. By putting the patient first, there is a heightened awareness and urgency to resolve risk of infection associated with central lines. I am certain this team will not stop until there are zero central line-associated bloodstream infections for our patients, and even then, work will continue to prevent CLABSI." - Shawn Elkin, MPA, BSN, RN, PHN, CIC, Manager Infection Prevention

How can patients and families support safety?
Ask questions about the care of your central line. Observe your healthcare providers and remind them to wash their hands before touching your central line. Before giving medications or drawing blood from a central line it is required, the port used to give medications or draw blood is scrubbed with an alcohol pad several times – we call this "scrubbing-the-hub". If you do not see this happen, do not be afraid to remind your healthcare provider to "scrub-the-hub". If you go home with a central line, make certain you receive instructions about care of the line and any questions you might have are answered.