SPECIAL NOTE: The Medical Society of Tulare and Kings County announces its physician of the year - Click HERE to learn more.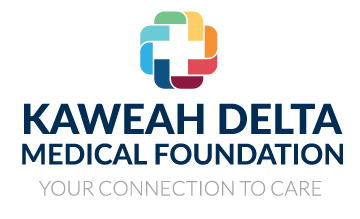 A Foundation to Strengthen and Streamline Care
The Kaweah Health Medical Foundation gives physicians the opportunity to focus on practicing medicine, strengthens our region's ability to recruit quality physicians and streamlines access to care, communications and medical technologies. The physicians of Visalia Medical Clinic (VMC) are the first to affiliate with Kaweah Health Medical Foundation – setting the stage for additional practices to join.
Kaweah Health Medical Foundation is the only integrated medical network in the Tulare Kings County area. At the center of our health care system is Visalia Medical Clinic, a 75-year-old clinic offering primary care and a wide range of specialties.
What is a Medical Foundation?
It is an integrated network of physicians that streamlines access to care and medical services and creates a seamless relationship between the local hospital and local physicians
How Does A Medical Foundation Benefit Patients?
The foundation will help strengthen communications between physicians and Kaweah Health and streamline scheduling and the delivery of services with the hospital.
A medical foundation is a strong recruiting tool that will help address our region's shortage of general and specialty care providers today and in the future.
The foundation will support wise investments in state-of-the-art medical technology, which can lead to increased efficiencies and reduced costs.
Who Created Kaweah Health Medical Foundation?
The foundation was formed by Kaweah Health with Visalia Medical Clinic, a 75-year-old practice owned by VMC's 50 physicians. Additional physician groups are expected to affiliate with the foundation because of the benefits the foundation affords their practice.
Questions?
The Kaweah Health Medical Foundation is Your Connection to Care. If you have questions, please call (559) 738-7547.
For more information, please contact us at kaweahmedicalfoundation.org.
Visalia Medical Clinic
5400 W. Hillsdale Ave.
Visalia, CA 93291
(559) 738-7500
Kaweah Health Medical Center
400 W. Mineral King Ave.
Visalia, CA 93291
(559) 624-2000
(559) 738-7500