Saundra Gonzales
Oncology, 3South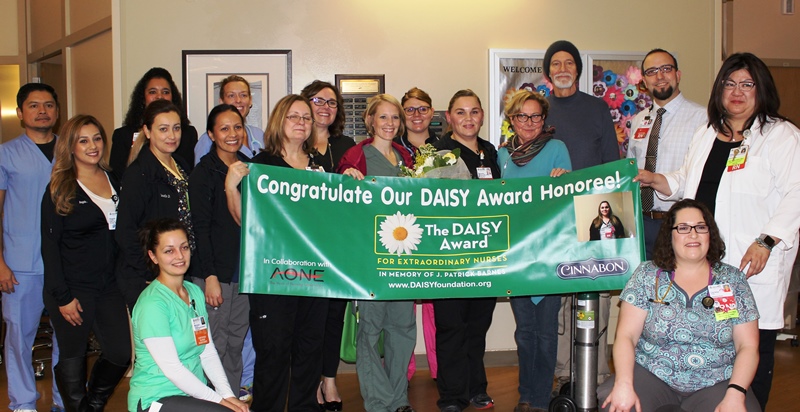 Please join us in celebrating the outstanding achievements of Saundra Gonzales, the recipient of the January 2017 DAISY Award. The DAISY Award For Extraordinary Nurses is a program adopted by Kaweah Health to honor the super-human work nurses do for patients and families every day. By nomination from her patient, Saundra exemplified the values of Kaweah Care.
Submitted by: Patient, Rachelle Ledbetter
"When I showed envy for the beautiful Christmas decorations at the nurse's station (mind you, I had been playing Christmas music in my room since arriving here), my lovely nurse told Saundra how much I loved Christmas. Within 10 minutes Saundra came into my room, decorating it with her remaining tinsel and decorations. As this is my absolute favorite time of the year, my hospital stay was brightened immensely. All who entered my room could also experience the feeling of Christmas joy! Needless to say, I've had many visitors, including office staff, leave with a smile. Saundra went above and beyond!"
To pay tribute to Saundra for demonstrating exceptional talents, dedication and service to patients, she received a one of kind sculpture and banner to be displayed in her department for her achievement.