Camella
Author:

Camella Herrera

Date Submitted:

Jan 10, 2020

Category:

Emergency & Trauma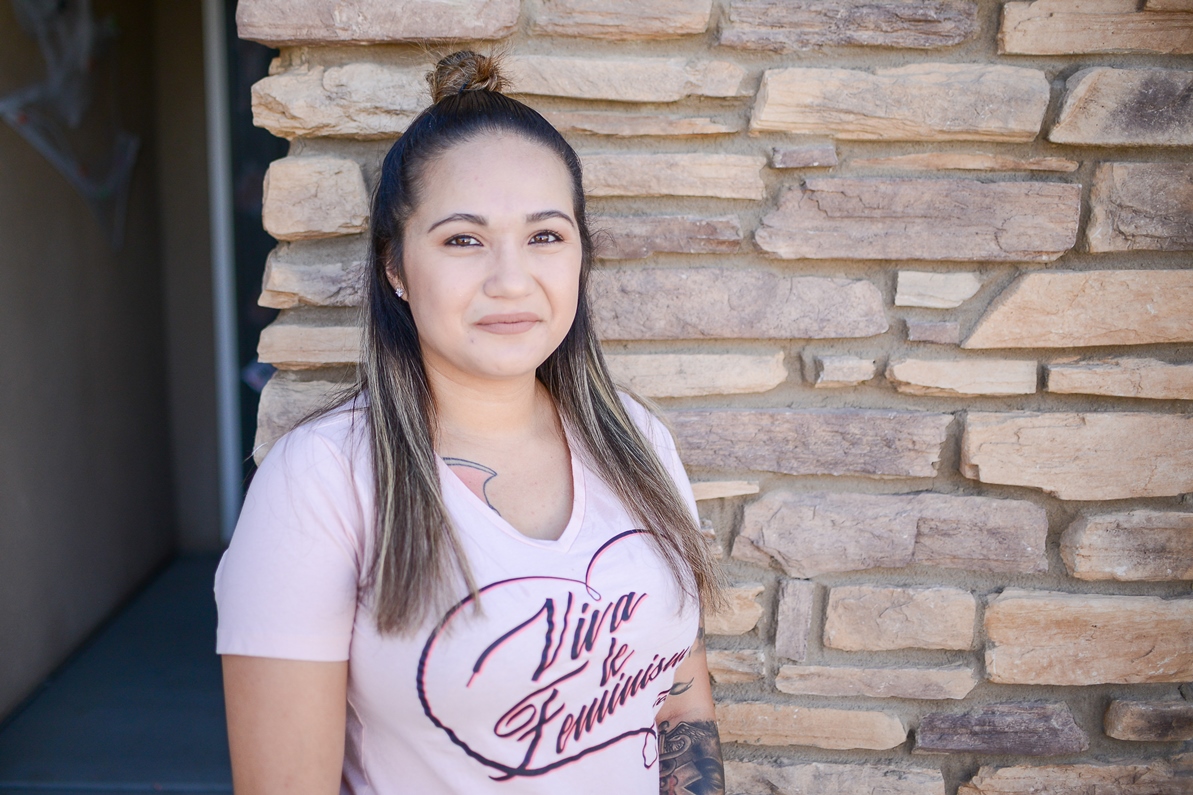 It was 4:30 AM and Camella's husband, Raul, knew something was wrong. Every day like clockwork, Camella would message him between 3:50 – 3:55 AM to let him know she'd made it safely from their home in Hanford to Pleasant Valley State Prison in Coalinga where she worked as a correctional supervising cook. But on the early morning of March 22, 2019, Raul's phone sat unnervingly silent beside him.
Concerned and no longer willing to wait for her message, Raul called the prison to see if he could reach Camella. When his call went unanswered, he reached out to his mother-in-law for help trying to contact her, and a few minutes later, received news that would send him into a frantic search for his wife. Camella's co-workers informed the family that she had not made it to work, and much worse, they reported seeing a car accident on Highway 198 and believed Camella could have been involved.
Sadly, they were right.
Ten minutes after leaving her house for work that morning, Camella was hit by a drunk driver. He was driving on the wrong side of the highway – eastbound on westbound lanes – and crashed into her head-on going 60 MPH. "When my husband thought I was on my way to work, the reality was that I was fighting for my life," said Camella. "They had to use the Jaws of Life to get me out of my car."
Camella was taken to Kaweah Health via ambulance where the management of critical trauma is a team effort. When the Emergency Department initiates a critical trauma activation, this notifies the entire trauma team that a badly injured trauma patient like Camella requires critical care. The trauma team is led by the attending ED physician and trauma surgeon and frequently includes the anesthesiologist, ED nursing, ED technicians, and resident physicians from the emergency department, surgery and anesthesiology programs, the orthopedic surgeon and the critical care physician. Dr. Ameneh Kalani, a general surgeon affiliated with Kaweah Health and a member of the trauma team, was the physician who broke the life-changing news to Raul.
"When I got the call, I was devastated," said Raul. "Dr. Kalani told me to stop everything and come to the hospital immediately because she didn't know if Camella would make it. She said she would do everything she could to save her. Driving to the hospital was a blur. I don't know how I got there."
Camella's injuries were extensive. Besides lacerations and numerous orthopedic injuries including a severely fractured pelvis, femur, and arm, Dr. Kalani discovered that Camella's internal organs had been damaged as well, causing her to bleed internally. "She had so many injuries that we took her straight to surgery to make sure we weren't missing anything," Dr. Kalani detailed. "We were concerned about bleeding and other injuries that we could not see on the CT scan."
Fortunately, Camella was in the expert hands of the trauma team at Kaweah Health. As a designated Level III Trauma Center – and the only trauma center between Bakersfield and Fresno – Kaweah Health provides 24-hour emergency care for critical and life-threatening illnesses and injuries. Staffed by a full trauma support team, the Kaweah Health Emergency Department is one of the busiest emergency care facilities in California, treating more than 90,000 patients each year from Tulare, Kings, and surrounding counties.
"We have a great team," shared Dr. Kalani. "We are a busy trauma center and attempt to deliver the best care we can in every aspect for each patient and their family."
Camella agrees. "I don't think I could have a better team put me back together."
In total, Camella spent 30 days in the hospital including 11 days in a coma and 15 days in the Intensive Care Unit where she bonded with Robin Wall, RN. "Miss Robin was a listening ear when I needed it," shared Camella. "When I was crying for help, she would come in and reassure me that everything was going to be fine. She would remind me what I was fighting for: my kids and family. She told me to stay strong because my babies needed me."
And that's exactly what the young mother of three did, even after leaving the hospital and being assigned to three grueling months of bedrest and intense physical therapy. "Sometimes I question why this happened to me but then I think that it could have been so much worse," said Camella. "I could have been paralyzed or died. The most horrible thing happened to me and I still look at the bright side. I don't want this bad situation to define the rest of my life."
"I know I am the backbone of my family," Camella continued. "But they need to know that they are my backbone. I will heal for us. The drunk driver might have broken my bones but he didn't break my spirit. I'm building myself back up better than I was before."
To better serve the needs of the people we serve, Kaweah Health is working hard to double the size of the Emergency Department. Learn more about the expansion project and the Level III Trauma Center that saved Camella's life at kaweahdelta.org/emergencydept.