EMS FAST Cup Challenge
1st Annual FAST Cup Stroke Challenge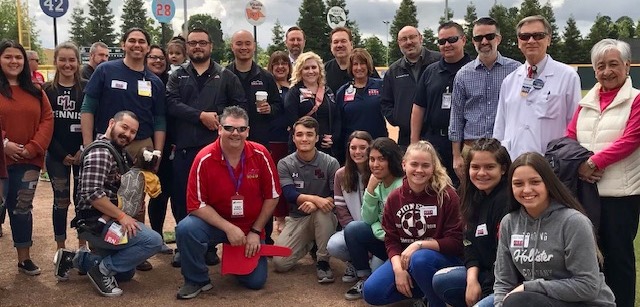 In honor of Stroke Awareness Month and Emergency Medical Service (EMS) week, Kaweah Health and Visalia Rawhide partnered on May 22, 2019 in the 1st annual FAST Cup Stroke Challenge. This event was a chance to thank our local EMS providers for being important partners in getting patients to Kaweah Health and to educate our community about the fact that we are the only Advanced Primary Stroke Certified Center in Tulare and Kings counties.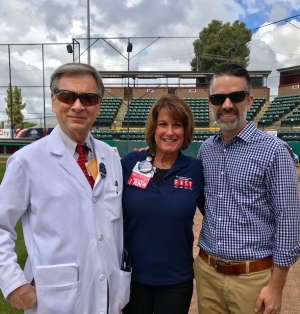 After a brief opening ceremony, with speeches from Dr. Sean Oldroyd, Dr. Chadi Kahwaji, M.D. and stroke survivor Carolyn Hill, EMS providers were invited to run the bases in a fun, timed competition to show our community how FAST they get patients to Kaweah Health for life-saving stroke care. FAST is an easy way to remember and identify the most common symptoms of a stroke:
F is for Face: Drooping
A is for Arm: Weakness
S is for Speech: Difficulty
T is for Time: Time to call 911
A total of nine teams ran the bases representing American Ambulance, Visalia Fire, Life Star Ambulance with American Ambulance's Jordan Howard, Garrett Giovani, and Esteban Saucedo taking home the FASTCup with a time of just 38.48 seconds. A special thank you to our event emcee Rudy Gonzales, RN, and all the volunteers who helped make this event possible including Visalia Unified School District's Health Sciences Linked Learning Academy.