Stacey Pownell
Author:

Stacey Pownell

Date Submitted:

Jul 19, 2018

Category:

Cancer Care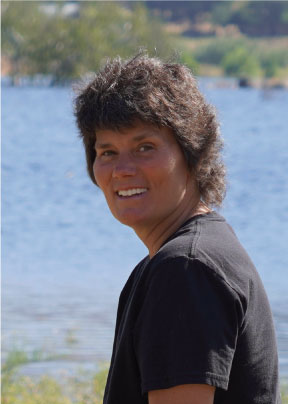 Stacey's journey started in 2017 after her move to Visalia, when she went to see Dr. William Holvik, who agreed that the dimple on her breast, along with two spots on her right breast, needed to be checked. Her concerns of not being closer to the medical professionals she trusted in the Bay Area were short-lived. She also quickly dismissed suggestions to seek treatment in the Bay Area or Southern California.
"Once I started the process … I didn't think about going anywhere else," Stacey said of Dr. Kyle Potts and Dr. Robert Havard. "I had people who said why not go to Stanford or any of these other big facilities. But I had trust in these doctors."
A biopsy confirmed what Stacey feared: She had breast cancer. Stacey underwent six rounds of chemotherapy. After that, with the support of her husband, she made an unusual decision for a woman her age. She opted for a double mastectomy and bypassed breast reconstruction. "He was much more concerned about my health. That made it easier for me to make that decision," she said.
Stacey and her husband, Gordon Grantham, moved to Visalia because of its nice neighborhoods and quaint downtown, among other things. Little did they know that it would be home to the medical personnel who helped Stacey fight a life-threatening condition.
"For me, this has been a great decision," said Stacey, whose younger sister, Shelly Pownell, relocated from Reno to Visalia to provide support. "I feel blessed to end up in a community where I got all of the great care that I got."
As a cancer survivor, Stacey says she has been granted a reset button on life. Today, she spends as much time as possible with family and her two dogs, Faith and Costina.
"Cancer has made me more appreciative of things," she said. "I think sometimes you have to have an icky walk in life to be able to understand that."