Accommodations
Patients and their visitors often ask for help in finding accommodations so loved ones can stay close to patients. For a list of local hotels, click HERE to download the Kaweah Health app.
Respite House
People whose loved ones are hospitalized and have no place to stay may qualify for lodging to keep them nearby thanks to a community partnership forged by Visalia Rotary Clubs and Kaweah Health. The availability for lodging is needs based and is determined by social workers at the hospital.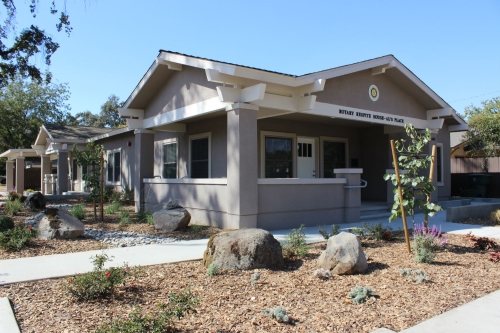 In September 2016, Kaweah Health took over a lease to operate and manage the Rotary Respite House, a joint effort of all Visalia Rotary Clubs. The availability for lodging is needs-based and will be determined by members of Kaweah Health's Patient and Family Services.
The Respite House, known as Al's Place in honor of Rotarian Al Fisher and Sharon's Place, in honor of Sharon Shannon, is two units, one with three bedrooms and two baths and one with two bedrooms and two baths, plus laundry rooms. The fully furnished house is located close to Kaweah Health Medical Center.