Orthopedic Therapy/
Joint Replacement
An injury to your body can happen in an instant, or over time. At Kaweah Health Therapy Specialists, we help our patients progress towards their desired work and life activities after having an orthopedic injury or surgery. Whether it's a recent injury or a condition requiring surgery, every patient that our skilled therapy team evaluates receives an individualized assessment and plan of care, with therapy goals that are established by both patient and therapist. Patients have access to unique and state-of-the-art equipment at Therapy Specialists that allows for optimal functional and strength gains, and benefit from manually-trained therapists that work directly with patients to address movement impairments.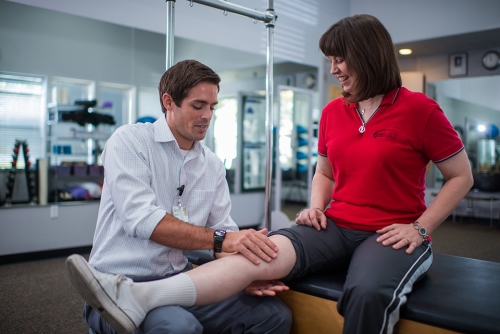 ​
Orthopedic Therapy Joint Replacement physical therapy is available at the following locations:
Call us at (559) 624-3700 with questions or feedback.