Event Details
3rd Annual Good Grief Camp presented by Kaweah Health Hospice
Categories:

Support Groups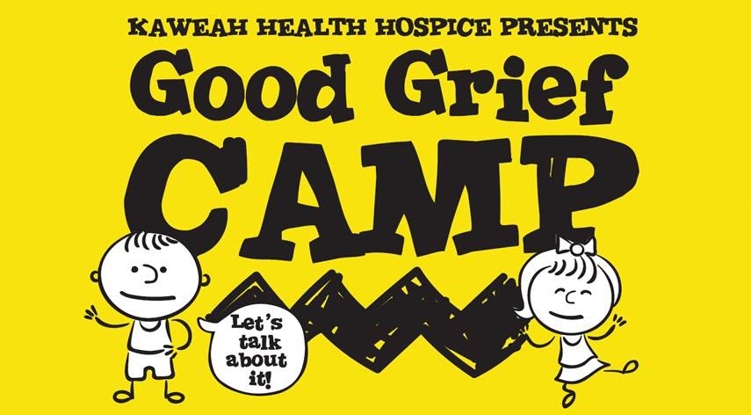 About This Event
Event Type:

Support Groups
Details:
The 3rd Annual Good Grief Camp presented by Kaweah Health Hospice is just around the corner!
Good Grief Camp is a one-day experience for elementary age children who have experienced the loss of an important person in their lives. With so many things having been taken away from everyday life we have worked hard to find a way to present some normalcy to life by offering Good Grief Camp. Attached is the flier for Good Grief Camp and we invite our Kaweah Family to take advantage of this opportunity. Good Grief Camp is going to on
October 23 from 8:15 AM until 1:00 PM and it is absolutely, totally FREE!
To create a friendly yet safe environment, the Camp will be held outside with social distancing and strong COVID precautions. Children are asked to wear masks (we realize we are outside, but out of abundance of caution, masks will be required). Our activities have been redesigned so that each child will receive a "kit" of all of the activities – we will not be reusing or sharing any pens, pencils, glue sticks or other items. Camp still includes the famous Good Grief Camp 2021 t-shirt and other exciting fun items!
We realize that many do not have children who will benefit from Good Grief Camp, but you can still take advantage of this opportunity. First, if you have a friend or neighbor who has children that you feel would benefit from receiving tools to help them with grief – pass on the information. Or, if you are interested in being part of Good Grief Camp as a volunteer, please contact Kelly Pierce (KPierce@KaweahHealth.org). Whether you can spend the entire day or only help with the set up or take down of camp, all help is appreciated.
Registration
Price:

Free

Registration Instructions: For more information, please call 559-733-0642