MyHealth Kaweah Health
To register, please call the Patient Portal Support line call at 559-624-5120 during regular business hours, Monday through Friday 7:00am-3:30pm, or click HERE.
If you have already set up an account, click HERE.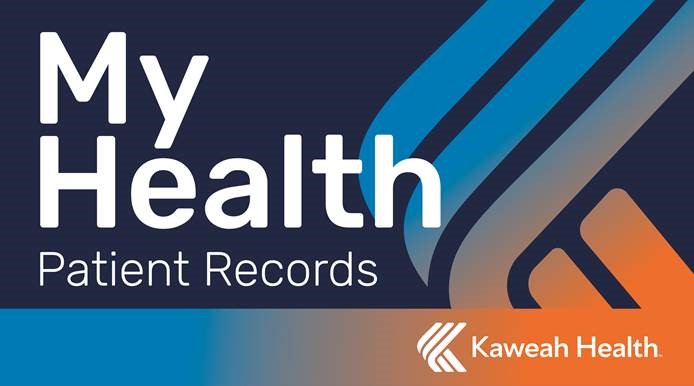 Welcome to Kaweah Health's myHealth Patient Portal.
What Is myHealth Kaweah Health?
myHealth Kaweah Health is an online service that allows patients who have had recent services at Kaweah Health to view portions of their medical record, anytime. It's free and easy to use. It's private and secure. And it's available 24 hours a day from a computer.
Kaweah Health is committed to protecting the safety and privacy of our patients. Please note, that due to the sensitivity of some test results and reports, certain protected health information may not be accessible via myHealth Kaweah Health. You may obtain a copy of these records by contacting the Health Information Management Department.
How to Access Your Health Information
You can access your health information on our new upgraded online patient portal "MyHealth Kaweah Health". This new portal will allow you to access your test results as soon as they are available.
All invitations for our new patient portal come via e-mail. If you would like to receive an invite prior to your next visit, call us at (559) 624-5120 or click HERE.
Once you create an account, it will contain health information from future Kaweah Health visits.
Requirement to Register for a myHealth Account
Medical records on file include the following:
Kaweah Health Medical Center
Kaweah Health Rehabilitation Hospital
Kaweah Health Clinics (Exeter, Woodlake, Lindsay, Dinuba, and Visalia)
Kaweah Health Urgent Care
Sequoia Prompt Care
Kaweah Health Outpatient and Laboratory Service Centers
To register, please call the Patient Portal Support line during regular business hours: Monday - Friday, 7:00am-3:30pm, (559) 624-5120 or click HERE.
If you have already set up an account, click HERE.
---
Request Medical Records
Patients can request copies of their medical records by completing our form entitled "Authorization for Use or Disclosure of Health Information" and by presenting valid identification. You can download and print the authorization form by going to our Medical Records webpage on our Kaweah Health website. Or, we can fax, email or mail you an authorization form. To request a form to be sent to you call (559) 624-2218.
---
A New Health Information System, Patient Portal & Simplified Billing
A more modern health information system has come to Kaweah Health to better serve you and help meet the needs of our growing community. This new system will allow us to create for you one healthcare record complete with all the tests, treatments, and medications you receive while at Kaweah Health. It also brings with it a new patient portal called "MyHealth Kaweah Health" and a new billing process. As our new system launches, you may experience slight administrative delays as we work to ensure your information is complete and accurate. We ask for your patience during this transition, but we know this system will help us better communicate as a team about your healthcare needs, so we can better care for you.

HERE IS HOW THIS SYSTEM WILL BENEFIT YOU:
Improved quality of care and health outcomes
Easy access to your healthcare information
Simplified billing
Less paperwork
A new patient portal
Here Is What To Expect:
At all Kaweah Health locations, our team members will be spending more time with patients to make sure all information is up to date and accurate in our new system.
You will be invited to sign up for our new patient portal at your next visit so you can access your health information including lab results and more. You will continue to have access to the MyChart Patient Portal, however we will eventually move away from that system.
You will receive simplified billing statements and occasionally more than one statement depending on whether services were provided before May 1 and if you have set up payment plans (see back for more details).
LINK TO PREVIOUS SYSTEM, MyCHART: CLICK HERE