An Open Door to All
Author:

Phillip Sonoqui

Date Submitted:

Nov 4, 2022

Category:

Cancer Care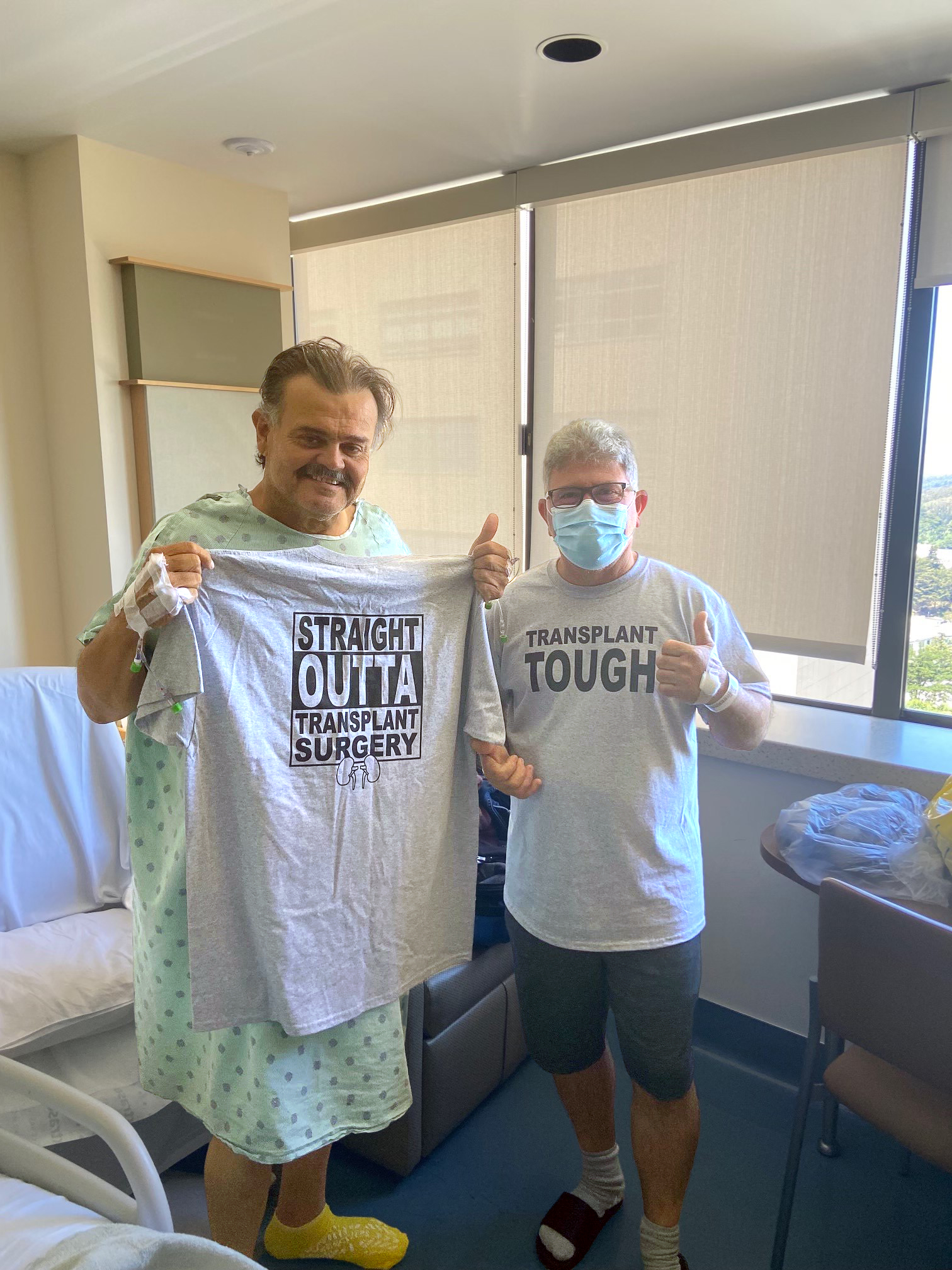 On any given day, Kaweah Health Dialysis Center helps more than 50 people experiencing kidney failure and requiring dialysis treatment. In the largest hospital-based dialysis facility in the South Valley, the compassionate staff offer a full range of treatment and also provide outreach and counseling to meet the special needs of dialysis patients. The facility is also the only not-for-profit dialysis center in Visalia. Director of Renal Services at Kaweah Health Amy Baker, MSN, RN sees the difference, "Being a not-for-profit dialysis center really sets us apart from the for-profit clinics. We have more nurses and techs, renal dieticians, an on-site pharmacist, and more – all committed to helping our patients. We really go above and beyond for them. We can also take patients that for-profit clinics will refuse, like patients who can't get out of bed. We can absolutely accommodate them."
There are many conditions that can lead to kidney failure. The kidneys have a vital job of removing waste from the body and maintaining correct chemical balances. As kidneys begin to fail, they do not filter blood and fluids the way they should. When they only function at 10 to 15 percent of normal, patients may need dialysis or a kidney transplant to stay alive. Unfortunately, kidney failure is usually permanent, and a person cannot survive without properly functioning kidneys. However, with dialysis, patients can continue to live long, fulfilling lives, and people with kidney failure can remain active and continue to do the things they love.
What exactly is dialysis?
Dialysis is a treatment for kidney failure that removes waste and extra fluid from the blood using a filter. There are two methods for dialysis, hemodialysis (HD) and peritoneal dialysis (PD), both of which are offered at Kaweah Health Dialysis Center.
Hemodialysis removes blood from the body, filters it through a machine, and returns the cleaned blood to the body. Peritoneal dialysis uses a patient's peritoneum, a natural membrane in the abdomen, to filter wastes. Through meeting with their nephrologist and discussing care options, patients decide whether HD or PD is right for them.
About 45 employees make up the Kaweah Health Dialysis Center team of caregivers, which includes nephrology nurses, hemodialysis technicians, social workers, dieticians, a pharmacist, and support staff. It is a diverse group of skilled workers charged with caring for people in need of life-sustaining treatment.
You might be surprised to find social workers in a medical facility such as a dialysis clinic, but it is actually required by the Centers for Medicare & Medicaid Services to have a masters-level social worker at all dialysis clinics. At the Kaweah Health Dialysis Center, Licensed Clinical Social Worker Minerva "Minnie" Aceves and Nephrology Social Worker Rocio Zavala work with approximately 140 dialysis patients on a regular basis. They know all of the patients by name and understand each unique situation; however, their days are far from routine. "There's no typical day for us," says Minnie. "We are basically here to help our patients in any way possible. We want them to have problem-free treatment and live their lives as fully as possible."
One special area the social workers facilitate is helping patients find and receive kidney transplants. Since there is no cure for kidney failure, some patients use dialysis with the ultimate goal of getting a kidney transplant. But it is not a quick solution. Currently, it is estimated there are more than 100,000 people in the U.S. waiting for a donor kidney, and the wait time is long. In California, it can take up to 10 years or longer for a deceased donor kidney to become available. Living donations can happen in as soon as six months to one year, but they are much less common. Despite the challenges to patients of long waiting lists and kidney availability, Kaweah Health is proud of the team at the dialysis center who work hard to keep patients healthy and help find kidney transplants for multiple patients each year. While most clinics help one or two patients find kidney transplants each year, Kaweah Health helped four patients in 2021, and six in 2020 find suitable donors and receive transplants.
Visalia local Phillip Sonoqui started experiencing a sudden decline in his health and was soon diagnosed with end-stage kidney failure. He started coming to Kaweah Health Dialysis Center immediately and met with Minnie and Rocio, who started him on the path to getting a transplant. "When Phillip first came here, we explained everything and encouraged him to consider a transplant because that's the only cure for kidney failure," Minnie says. "As a father to a young daughter, he was determined to get a transplant and reached out to his personal network of family and friends."
Mark Morris is Phillip's friend and coworker of 35 years, and as soon as he heard, he thought of Philip's 9-year-old daughter and never hesitated. Mark was tested and later determined to be a match. After that, Minnie and Rocio went to work helping Phillip navigate the detailed process of moving a patient toward a final transplant date. It can take months to compile medical exams, complete lists of documents, and nudge the process if it slows down. After 10 months, everything was in place, and Mark became a living donor to Phillip at UCSF Medical Center in San Francisco. Mark does not consider himself a hero, but Phillip and his family cannot thank him enough, "I kept asking Mark, 'Are you sure about this?' But he never hesitated. He gave me more time on this earth."
Join the Valley Renal Support Group every second Wednesday from 7 p.m. – 8 p.m.
To sign up, email Doris.Lew@Kidney.org