Orthopedic Therapy Services in Tulare County
At Kaweah Health, we help patients get back to work and their favorite activities after they've had orthopedic injuries. Whether patients are coming to us pre or post surgery, we provide them with individualized treatment for shoulder, back and neck problems. Our therapists develop exercise programs that can be used by the patient in the clinic and at home so that they can leave their joint, muscle and skeletal problems behind. Other common diagnoses include: rotator cuff repair, TMJ (Temporomandibular), total knee replacement, total hip replacement, and hand and wrist problems.
Click HERE to view the list of locations where Therapy Specialists offer orthopedic therapy services.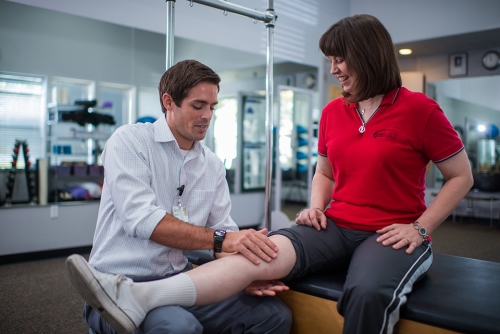 Call us at (559) 624-3700 with questions or feedback.