Impella (Cardiac Power)
Advanced Cardiac Care
Kaweah Health now offers a new heart pump technology for substantial cardiac support.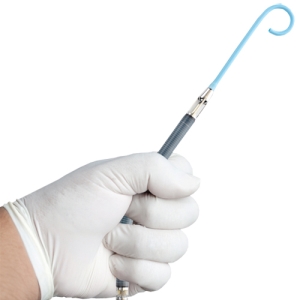 The launch of the Impella CP at Kaweah Health, which promises a substantial amount of cardiac power, can be inserted quickly and is ideal for patients that require more hemodynamic support. Physicians and nurses will be able to provide percutaneous support that represents approximately 80% of what a healthy heart can pump each minute.
"We are very pleased to announce the availability of the new Impella CP and we expect this to be a significant tool for our medical staff to help more patients," said Lindsay Mann, the former chief executive officer at Kaweah Health. "In addition, this technology emphasizes Kaweah Health's ongoing commitment to provide our medical staff with innovative technologies and our dedication to patients."
How It Works
The Impella CP® heart pump pulls blood from the left ventricle through an inlet area near the tip and expels blood from the catheter into the ascending aorta. The increased flow of the Impella CP is delivered on the same platform as the Impella 2.5®.
Insertion
The Impella CP device can be inserted via a standard catheterization procedure through the femoral artery, into the ascending aorta, across the valve, and into the left ventricle.
Click HERE to download the Impella CP™ brochure.
For more information, please visit www.abiomed.com/impella/impella-cp